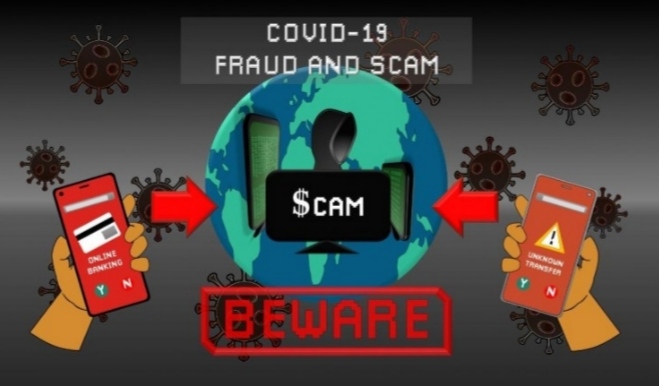 -Kajal Sharma
"THE WORLD NOW NEEDS IS SOLIDATRITY. WITH SOLIDARITY WE CAN DEFEAT THE VIRUSAND BUILD A BETTER WORLD" – UNITED NATIONS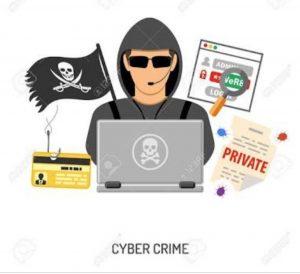 The outbreak of COVID 19 has impacted the bulk of the countries around the globe, with Indian women diagnosed more than 19,000 so far. In view of the possibility of COVID19, the government declared an initial 21-day lock-up in the whole of India, starting on 25 March 2020. The lockdown still isn't uplifted completely as of now. During this period, all private and public workplaces have been shut down and the majority of staff worked from home, making data protection the next big issue and matter of problem. The confidentiality of companies is at stake, because the employees are made available from their own home and comfort places the information such as finance information , business secret plans, customer data, accounting data and all other sensitive data. The possibility of being contaminated with the covid-19 virus is predominant in the minds of most citizens. But you don't need to be protected from this danger alone. Hackers use notable ways to deceive internet and electronic users by using pandemic of corona-virus as as shield .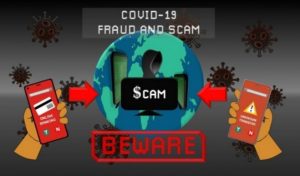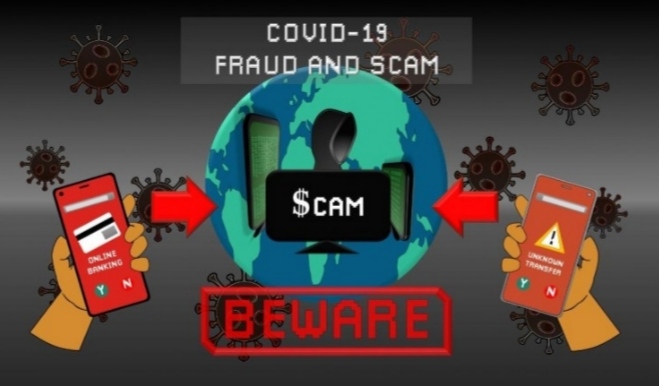 In computation to watching films, movies or web-series through subscriptions to applications such as Amazon, zee 5 , Hot-Star, Netflix etc ,the individuals have become more blazed & outpouring to apps such as Instagram , Facebook , Twitter, etc. as well as the have also been installing a variety of online games , during this period of lockdown. Both of these practices are internet-related. Individuals are more likely to give and/or grant authorization & sanctions to quickly and easily reach their confidential data and other senstive information on their cell phones /moblies , laptops, and/or social media handles in order to utilize the services granted by the apps & websites. Moreover, with the government notification to get quarantined and not to leave house until extremely necessary , to keep oneself secure and sound ' had ultimately lead to people's increased dependency on different payment gates for paying day to day expenditure ,interests and premiums, mobile phones expenses , purchases of therapeutical items and necessary goods online and indulging into various other activities on internet as well . All these events unlocked the,way to frauds hacking and blackmailing assaults. A malicious software grabs user's confidential and sensitive information, on the other hand the ransom ware controls an individual's login and other crucial accreditations. These attacks could lead not only financially but to other huge. The data collected can be used in many ways, to jeopardize your various accounts of banks or even to intimidate or for extorting the possessor of the videos and images. The Play-store , in order to prevent the increase in fraudulent applications , and to regulate these types of applications have removed from them it.
Scammers tend to dunce innocent customers and portray themselves as an employee of bank itself . They are informing the lenders of their objectives, and the borrower is not required to pay two EMIs, in accordance with the directives of the Reserve Bank of India. In the process, fraudsters can trick you to share your bank details, once they have persuaded victims facilitate them with the OTP (one time password) and giving them such a perception that the OTP is the protocol for approval that the moratorium . This ultimately leads to the gullible customers losing all their hard earned money.
The main purpose and aim of publishing and spreading such fake news is most commonly is to deliberately cause damage to some company , person any entity with impetus and motive of gaining in terms of finances and politics by spreading fabricated news dishonestly to enhance the number of readers of such news. Bait clicks are some of the news strategy for increasing spread of such pseudo news with ultimate aim of increasing profits and causing loses and harassment to some other entity. Fake news or rumors that are growing exponentially all across the nation is another central problem that has surfaced. Here are a few instances of myths, and their adverse effects. cIn March, a hoax news was spread via numerous social media handles that 'chicken is transporter of COVID 19 virus ' this caused the industry of poultary farming an estimated huge loss of Rs. 1.6 billion per day. Spreading of such pseudo news and hoax news can have extremely horrible as well as troublesome impact not upon just one particular person/entity but on society as whole as well. These news deliberately tries to cause damage to a person /company / entity in terms of money as well as also tries to hamper their goodwill and reputation in society along with the agenda of earning revenues and profit for themselves. Circulation of fake news can worsen any situation therefore before forwarding or circulating any news/facts , be a responsible citizen can check whether that news is from reliable source or not.
ISSUES RELATING WORK FROM HOME GUIDELINES: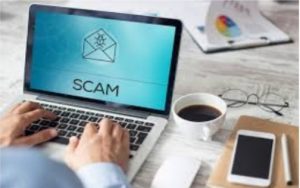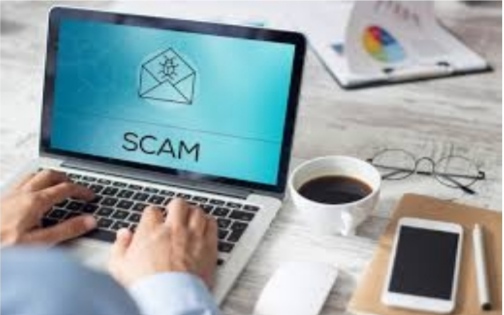 Due to the lockdown, every organization, large scale or small scale, were required to do their jobs ands tasks remotely from their on houses. This increases safety risk by accessing confidential information from computers and residential laptops that can or might not have the similar of proxy server, router and data protection as installed in the premises of the office / company work place . The amount of emails in the spam folder has boosted, which you might have noticed as a pretense of a COVID-19 advisory. These e-mails will prompt users to access the harmful documents, links and the creator of vulnerabilities will be allowed to penetrate the device when you access those. Once one of the systems has been attacked by viruses or other malicious software or bugs , the safety of your colleagues' systems is likely to be affected harshly leading to a lot of troubles. This can affect the entire grid of devices through which the company remains integrated, and private / sensitive information can be enormously lost. This leads to hike in online crimes cases in India and around the world as a consequence of a corona-virus pandemic.
PM CARES Fund fraud:
A number of people contribute to the Citizens' Aid and Disaster Services or to the PM CARES FUND programmes. A number of people give donations here t he Username of the UPI is pmcares@sbi. The Name of the project. Many fraudsters, however, did not use the same UPI IDs to defraud the public, including pmcares@pnb, pmcares@hdfcbank, pmcare@yesbank, pmcare@yl, etc.
PRECAUTIONS TO BE TAKEN CARE OF :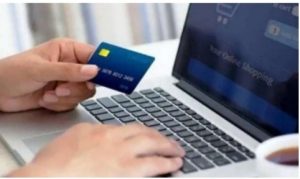  Incidents occurred where scammers exploited personal facebook profiles. Hackers reached the individuals in the friend's list and via facebook messenger requested cash assistance. Do not transfer cash to anyone unless you have verified that he is the same individual who is wanting aid.
 Be vigilant when exchanging money and shopping on internet. Make sure you transmit money to the right account and purchase only from trusted and authorized companies. Don't , even if they come from known sources, click on or open files, attachments or photos. Never consider sharing your login details or other sensitive information, phone details with them.
 Do not slip for a proposal to be completely accurate that looks pretty damn good. At cybercrime.gov.in, you can report anything you think is doubtful and vacillating . Check the creator or designer and source when you install software from your cell phone, read messages and feedbacks and download them only if they are prominent and from verified source . Small initiatives can protect yourself for a lot longer.
FEW GUIDELINES BY WHO :
Phishing: malicious emails and messages appearing to be from WHO who is aware of suspicious email messages attempting to take advantage of the COVID-19 emergency. This fraudulent action is called phishing. These "Phishing" emails appear to be from WHO, and will ask you to:
• give sensitive information, such as usernames or passwords
• click a malicious link
• open a malicious attachment. Using this method, criminals can install malware or steal sensitive information.
How phishing is prevented:
1. See your address for e-mail. Make sure the sender has a person@who.int email address. The source is not from the WHO, in case there's someone other than 'who.int' according to the '@' sign. For eg, WHO does not submit an e-mail to '@who.com' or '@who-safety.org'
2. Think before clicking Make sure the link starts with 'https://www.who.int'. Better still, navigate to the WHO website directly, by typing 'https://www.who.int' into your browser.
3. Be careful when providing personal information. Always consider why someone wants your information and if it is appropriate. There is no reason someone would need your username & password to access public information.
4. Do not rush or feel under pressure. Cybercriminals use emergencies such as the coronavirus disease (COVID-19) pandemic to get people to make decisions quickly. Always take time to think about a request for your personal information, and whether the request is appropriate.
5. If you gave sensitive information, don't panic. If you believe you have given data such as your username or passwords to cybercriminals, immediately change your credentials on each site where you have used them.
6. If you see a scam, report it. If you see a scam, tell WHO about it.
CONCLUSION :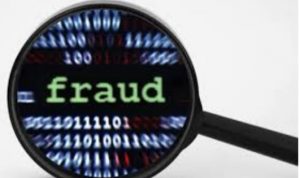 The cyber threats and offenses in India are regulated by the information technology act , 2000 (as amended). The e-governance unit of the Indian Ministry for Communications and Technology is also continuing to work to encourage new COVID19 applications which aims to control of corona virus itself However, careful and accountable effective communication, management of information about the company and the exchanging of any text on social media networks are also incredibly important.