Corporate Services by our Associates :-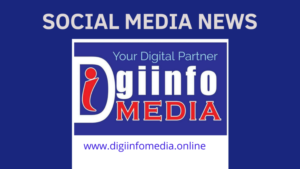 1. Incorporation of private, public companies, NGO, Trust, Society, nidhi companies, NBFCs and Section 8 companies,
2. Registration and all compliances and filing of GST, EPF, ESIC and any other industrial and labour law,
3. Handling of various MCA Compliances including preparation and filing of e-forms including annual filing forms (AOC-4, MGT-7, MGT-8, MGT-14), XBRL filing, DIR-3 KYC, INC-22A (Active), essay of biology russian male order bride INC-20A and all applicable compliances and inspection of various Companies obtaining certified copies, etc.,
4. Application for DIN and surrender of DIN,
5. Appointment and resignation of directors, CEO, CFO and KMPs,
6. Appointment and resignation of auditors,
7. Compliances related to deposits ( form DPT-1, DPT-2, DPT-3 and others),
8. Preparation of search reports,
9. Maintenance of various Statuary Records and Registers and minutes,
10. Compliances regarding Right issue of equity shares, Right issue of share through preferential allotment of shares,
11. Increase in authorize share capital of the company and transfer of shares,
12. Change in name of private and public companies,
13. Change in registered office of the company within same state and outside state,
14. Preparation of compliance certificate in MGT-8,
15. Creation, modification and satisfaction of charge (Form CHG-1, CHG-4 and others),
16. Conversion of private company into public company or vice versa,
17. Conversion of LLP into company and vice versa,
18. Secretarial audit, statutory audit, Compliance audit and other due diligences,
19. Refund of the fund from the IEPF, Dividend suspense A/c, unpaid dividend A/c etc.,
20. Corporate financing and corporate restructuring (Merger, Amalgamation, takeover, demerger),
21. Strike-off of the company, declaring dormant status of the companies, revival and rehabilitation of sick companies,
22. Also ensuring that the clients are complying with all the provisions of the applicable laws.