AVOIDING FAKE NEWS DURING COVID-19 PANDEMIC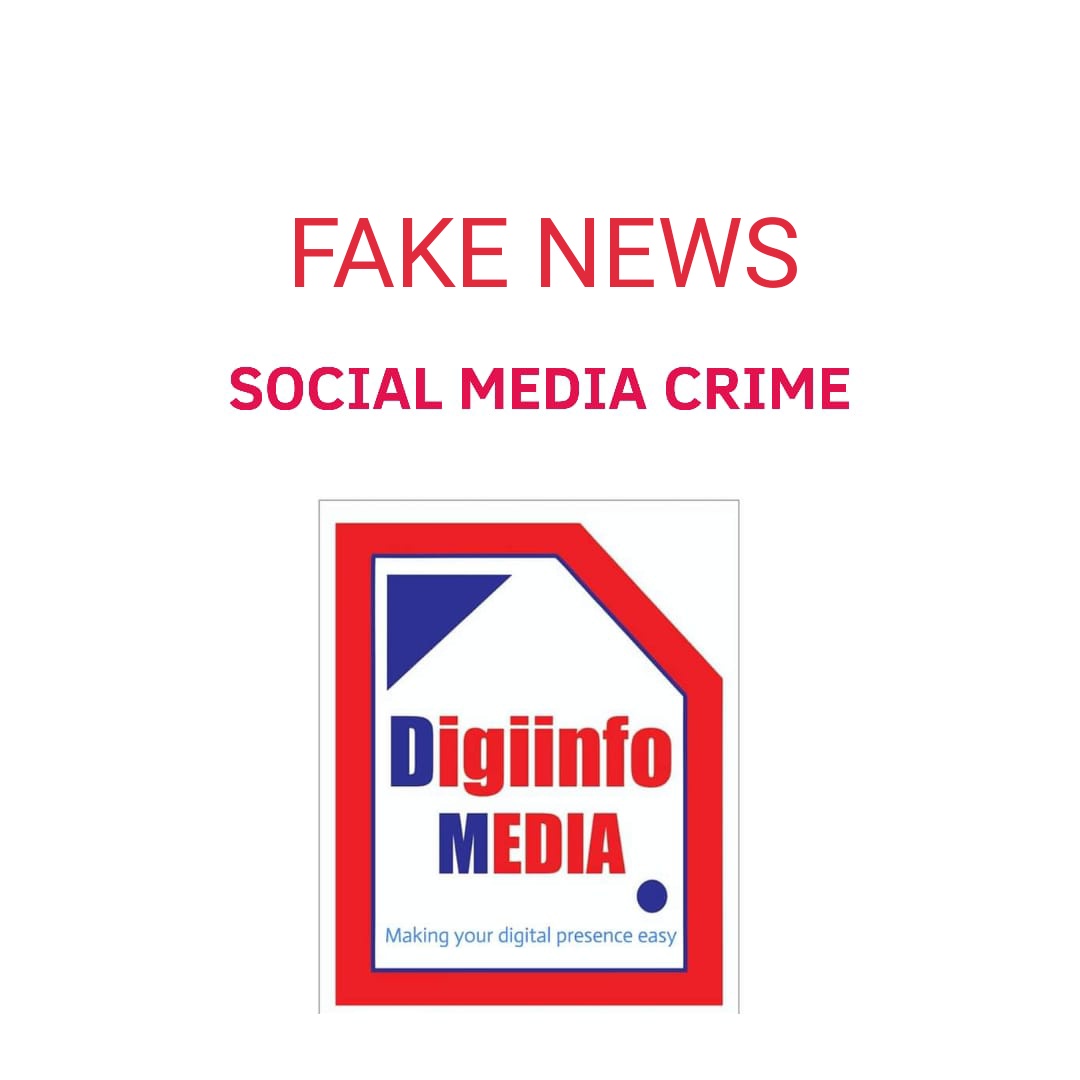 (BY RAJESHWARI PATIDAR)
While millions of us remain detained in our homes under strict lockdown laws, on social media platforms such as WhatsApp, Facebook, YouTube and elsewhere, a range of deceptive stories and half-baked conspiracy theories concerning COVID-19 have gained considerable global momentum. Unreliable and false information is spreading around the world to such an extent, that some commentators are now referring to the new avalanche of misinformation that's accompanied the COVID-19 pandemic as a 'disinfodemic'.
In the UK alone, nearly half of all adults have been exposed to false claims about the virus, according to research published last week by the country's media watchdog, Ofcom. Some 35 percent have seen claims that drinking more water can help flush out the disease, for example, while around a quarter have seen advice suggesting the infection can be treated by gargling salt water – both of which have been rubbished by the World Health Organisation and contradict UK public health guidelines.
The purposes of Spreading disinformation of advancing their own agendas: "The motives for spreading disinformation are many, and include political aims, self-promotion, and attracting attention as part of a business model. Those who do so, play on emotions, fears, prejudices and ignorance, and claim to bring meaning and certainty to a reality that is complex, challenging and fast-changing."
Guy Berger is the Director for Policies and Strategies regarding Communication and Information at UNESCO, and one of the agency's lead officials on the subject of disinformation. In an interview with UN News, he explained that falsehoods related to all aspects of COVID-19, have become commonplace. "There seems to be barely an area left untouched by disinformation in relation to the COVID-19 crisis, ranging from the origin of the corona virus, through to unproven prevention and 'cures', and encompassing responses by governments, companies, celebrities and others." He added that "in a time of high fears, uncertainties and unknowns, there is fertile ground for fabrications to flourish and grow. The big risk is that any single falsehood that gains traction can negate the significance of a body of true facts. "When disinformation is repeated and amplified, including by influential people, the grave danger is that information which is based on truth, ends up having only marginal impact."
Prime Minister Narendra Modi in his video message to the nation touched upon the topic of fake news that is spreading faster than the pandemic. We must make people aware, he said. We need to fight the fake news relating to the corona virus that is being spread, Modi also said. Let us kill fake news, the Prime Minister also said.
Top tips for tackling misinformation
Stop and think. If you have any doubts about something's accuracy, don't share it.
Check the source. The most reliable sources of information on corona virus are public health bodies, such as the World Health Organization.
Pay attention to quality. Reputable sources have high standards when it comes to grammar and presentation. Typos and odd formatting may be an indicator of inaccuracy.
Beware emotional posts and consider biases. We are more likely to share content that corresponds with our own opinions or that excites powerful emotions, but that doesn't necessarily mean it's accurate.
Beware emotional posts and consider biases. We are more likely to share content that corresponds with our own opinions or that excites powerful emotions, but that doesn't necessarily mean it's accurate.
Ask a pro. Several reputable media organisations offer fact-checking services free of charge, or have fact-checking teams tasked with identifying misinformation on social media.
Fears are growing that this phenomenon is putting lives at risk, prompting some with symptoms to try unproven remedies in the hope of 'curing' themselves. UNESCO, the UN educational, Scientific and Cultural Organization, is leading efforts to counter falsehoods and promote the facts about the virus.
But a word of warning: Try not to overload your social media followers—or yourself—with too much news.
Modi Raises Terrorism, Fake News During COVID-19 Pandemic
New Delhi, Apr 03:
On Monday, the Indian prime minister joined over 30 heads of states and governments of NAM member states in an online summit.
For the first time since he took over six years ago, Prime Minister Narendra Modi on Monday took part in a summit of the Non-Aligned Movement, albeit virtually, where he raised issues about terrorism, fake news and "doctored videos"