Rise in cyber- crime during corona virus pandemic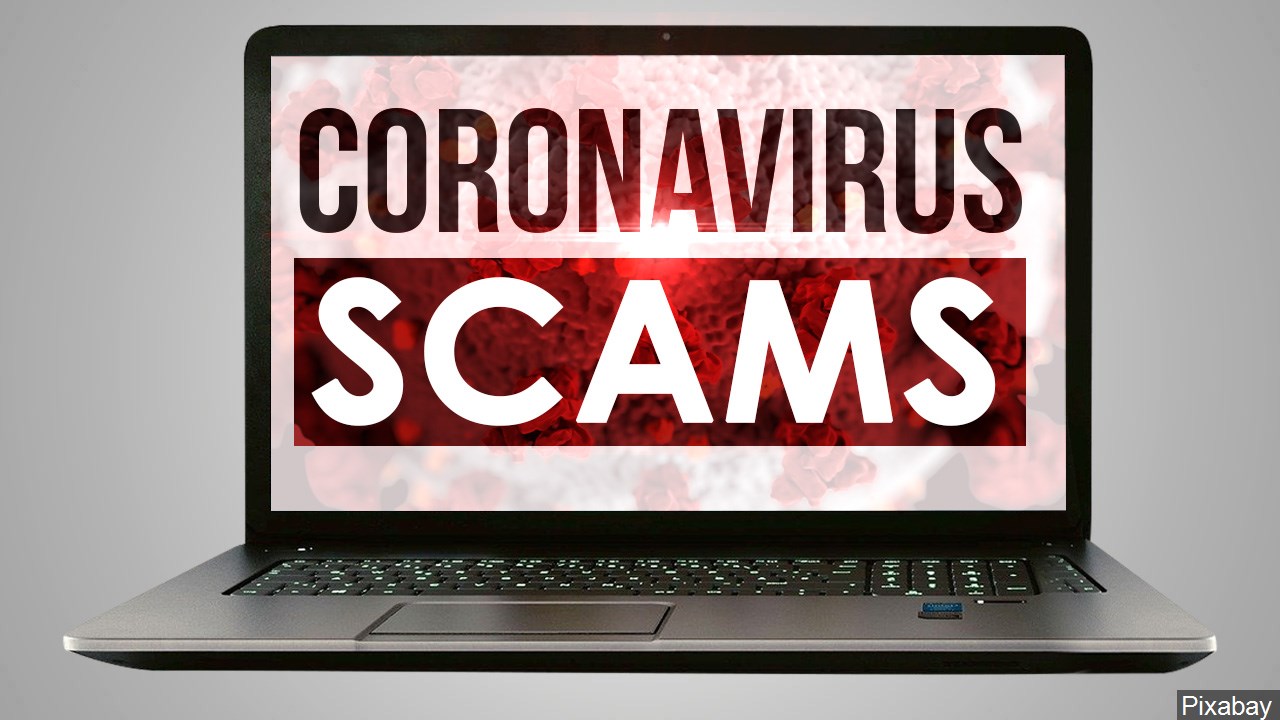 "Rise in cyber- crime during corona virus pandemic"
Kosha Doshi:-
During these times of lockdown on one hand people from all across the globe are spending more time online to keep themselves busy and entertained; and on the other cybercriminals are taking advantage of this increasing time to benefit from the health crisis. Our fear during this pandemic becomes an opportunity for the cyber criminals to feed and take advantage from our fear.
The World Health Organization (WHO) has recently warned the public about suspicious email messages which attempt to take advantage of the COVID -19 emergency situation.
There have been reports of hacking attempts against WHO's own computer system during this outbreak crisis. Reports suggest cyber criminals might be looking for information in regard to cures, tests and vaccines which they might hold for ransom or disrupt the operability. But why should an individual fear? As people are panicking, they are using internet as a source to obtain whatever information possible for protecting themselves. Individuals search for more and more information on the COVID-19 due to their curiosity but this might be dangerous. Hackers are waiting at the other side, wherein they try to hack into people's accounts. India has already witnessed several instances of cyber-crimes during this situation.
For tacking this situation, the DCP of Cybercrime, Delhi has put forth several domains which are listed as potentially dangerous and advises citizens not to obtain them. The Global Threat Index for January, 2020 showcases the exploiting nature of cyber-criminals during this global epidemic.
The nature of cyber-criminals seems to spread malicious activity along with several spam campaigns relating to the outbreak virus. People's dependence on digital tools has increased even more and hackers are targeting and using this to their advantage.
Strategies to maintain cybersecurity comprise of good cyber hygiene, use of verifying and reliable sources, staying up to date with official website updates.
There has been a heightened dependency on digital infrastructure from home rather than offices which have robust infrastructure of protection. In the recent days, Worldmeters.info and US Department of Health and Human Services have been targets to the cybercrime. Majority of cyberattacks, almost 98% deploy social engineering methods wherein they exploit fear, anxiety and uncertainty. A research conducted found that more the time spent online, the riskier the behavior becomes. With work from home increasing tremendously there is need for securing enterprise VPN servers.
The major type of crimes which can be take place during such circumstances are phishing campaigns, malware infection, bogus apps promising corona virus cure, spurious online entertainment channels, extortion and ransomware. India has seen an uptick in the number of hours spent online with a 30% surge, this has caused an increase in online traffic.
In order to prevent falling a prey to cybercriminals, ensure that one has a long, complex router password for the home Wi-Fi along with which the system firewalls must be active on one's router. Avoid reusing passwords across the web and use a reliable VPN for accessing the internet. Stay cautious while installing software and passing on personal information.
Make sure you do not click on links from emails and while signing up to new services verification of the source of URL is essential. During this pandemic situation, for regular update regarding the same, use only trusted website and keep an eye on sites and domains which have been held dangerous.