ONLINE SHOPPING: A BOON OR BANE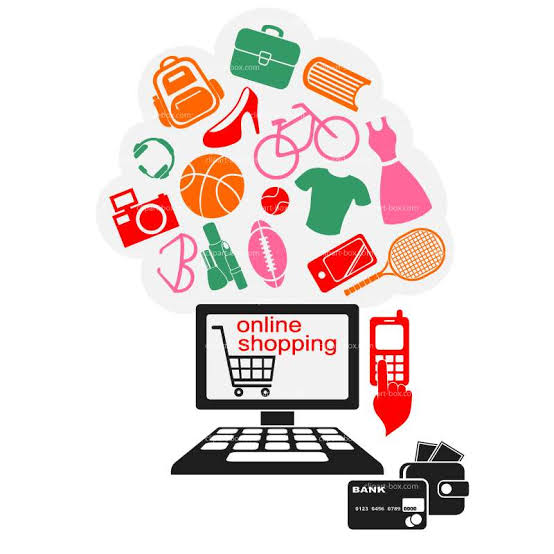 Online shopping : A Boon or Bane
Online shopping had been booming around the world since its emergence. It was primarily aimed at selling softwares, videos, audios, books in PDF format, etc. But later it was opted to sell even physical products like personal and home utilities.
Some of the online stores with wide reputation are Amazon, E-bay, click bank, commission junction, etc. But these are limited to few developed countries only. But with the change in habit and economy online shopping has become popular even in the developing countries.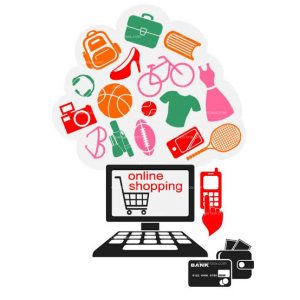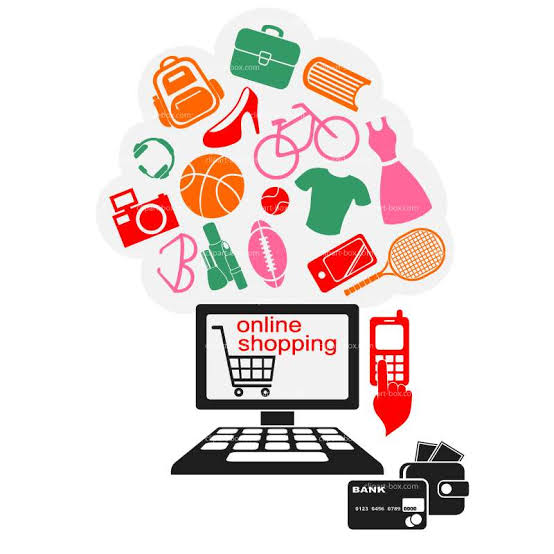 Even though customers were skeptical about online shopping now they have become accustomed to it. The demand to buy products through online stores has grown rapidly due to options like free shipping, cash on delivery, checking the items before accepting the delivery, etc.
Though we see that online shopping is booming you can notice many people prefer traditional shopping. There are many shopping malls sprouting all over. This preference of online local shopping rather than online shopping is due to many reasons.
Advantages of online shopping
1. Availability of all brands in one place
Which option showroom are available in all metro cities and also a few big towns. But it will be difficult to buy a branded item for those staying in a remote Town or remote villages. If one wishes to buy a branded items he has to go to a big town or city to buy that. Online shopping has changed the scenario. A person can use world renowned branded items using the internet from online stores by sitting at his home. Does branded items have come to the people living in remote areas and villages.
2. Availability of all sizes and models
In general, branded showrooms are not available in small cities and towns. In case, if there are shops selling them, the don't have an inventory of all sizes, designs and models which the customers desire to purchase. Maybe the shopkeeper is not able to provide all the models because the percentage of sales is low. But one can access all of these according to his requirement by using the online shopping websites.
3. Buying from home comfortably (instead of going through traffic and pollution)
In all the major cities traffic seems to be ever rising. This is more severe in highly dense populous cities. Furthermore, one may have to expose himself to noise air pollution and severe sun heat. If all the people start shopping online, it would drastically help the environment from carbon emissions.
4. Get heavy discounts
Online shopping offers heavy discounts Dan the normal retail shops. This is because they have little maintenance costs and also their sales are quite heavy. They focus on bulk amount of sales rather than concentrating on how much gain they incur per sale.
5. Earn extra points
Through online shopping you gain extra points on every purchase. These points can be used for free redemption on mobile recharge, bus tickets, etc. Some online shops also offer extra points of the purchase. This helps you redeem those on points on any purchase.
6. Secure and safe
Due to secure online payment integration like PayPal, pioneers like systems the orders are trustworthy. This payment gateways also ensure buyer protection. So one can buy with a peaceful mind and without having a fear of being cheated on.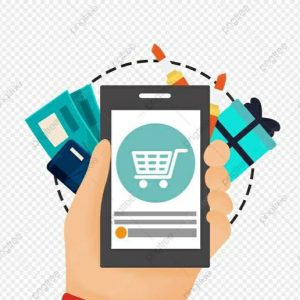 Disadvantages of online shopping
1. One cannot try them before buying
Increase of products like fotwear includes a person is more satisfied with offline shopping than buying them online. This is because one can wear them in see how comfortable and stylish they look. This is not possible with online purchases.
2. Quality can't be examined
One cannot see your touch the product better if it is bought online. So quality is relied just based on the manufacturer and seller.
3. Chances of cheating
Some online shops that do not deliver the right product after the payment is done. This is disappointing to the customer. Also, they put misleading advertisements to get more sales.
4. Waiting for items to arrive
In offline shopping one can get the product immediately after the payment. But in online shopping one has to wait the product item to be delivered. It is not immediately available.
5. Service for goods can be your problem
If one purchases from a local shop any defect can be rectified easily as the local shopkeeper helps the customer to get his product service easier. But in online purchase one has to contact manufacturer directly in order to get his product serviced.
PREVENTIONS
Therefore, every person needs to know how to stay safe while shopping online.
1. Use a secure payment method
Pay with a debit card, credit card or PayPal. These options offer more buyer protection when it comes to fraudulent charges.
2. Don't shop on public Wi-Fi
Public Wi-Fi is never secure. In addition to not knowing what information is being tracked, it also creates an open door for cybercriminals to access your information. A VPN is the safest, most secure option for connecting in public. If VPN is not connecting, then using your phone hotspot or cellular data are both safe options.
3. HTTPS is your friend
Be sure to check the URL during checkout. If the URL starts with https then only the site is deemed secure.
4. Be sure to use different passwords and usernames
Using username and password is on the top of the list of cyber security mistakes. By using the same login credentials across multiple accounts, it creates vulnerability. When a hacker gains access to one account it gains susceptibility to multiple other accounts.
5. Check links, then check again and then check again a third time
Online shopping process includes: shopping on the site, checkout, and then confirmation and shipping emails. Is important to verified every step that the sites and links are secure.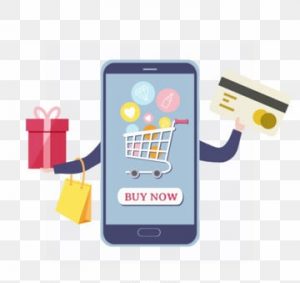 CONCLUSION
Every person needs to stay careful while shopping. All the steps that are mentioned above should be followed. Online shopping has now become essential for everyone. Specially after the lockdown which was done because of the outbreak of covid-19 in the country, purchasing products online is considered safe for in order to avoid getting in contact with people physically. The country is moving towards doing everything digitally. And so, shopping online is the primary and the most important thing that would move towards making India digitally successful.