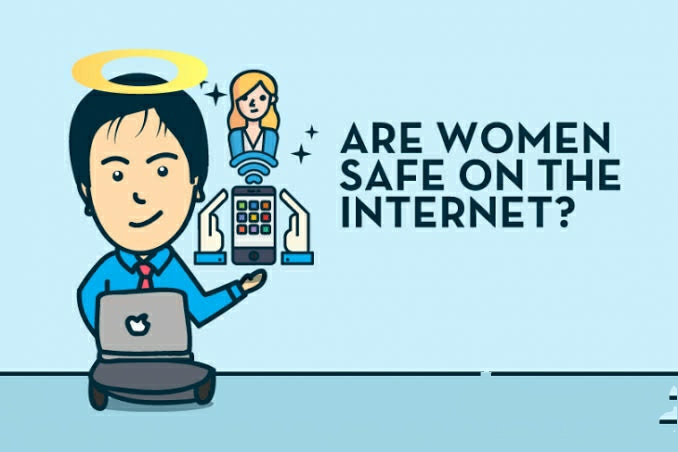 CYBER CRIME AGAINST WOMEN
Information Technology solutions have paved a way to a new world of internet, business networking and e-banking, budding as a solution to reduce costs, change the sophisticated economic affairs to easier, speedy, efficient, and time saving method of transactions. Various criminals like hackers, crackers have also found ways and measures to interfere with the internet accounts and have been successful in gaining unauthorized access to the user's computer system and stolen useful data.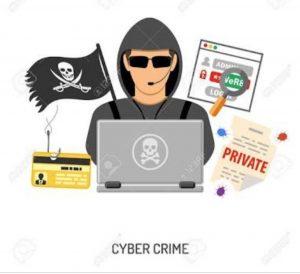 CYBER CRIME
In general cyber crime may be defined as "Any unlawful act where computer or communication device or computer network is used to commit or facilitate the commission of crime". Below is a list of some of the cyber crimes along with their indicative explanation. This is to facilitate better reporting of complaints.
• Harassment through e-mails: Harassment via email, includes black mailing, threatening and constant sending of love letters in anonymous names or regular sending of embarrassing mails.
• Cyber stalking: 'Stalkers are strengthened by the anonymity the internet offers. He may be on the other side of the earth, or a next door neighbour or a near relative!' It involves following a person's movements across the Internet by posting messages (sometimes threatening) on the bulletin boards frequented by the victim, entering the chat-rooms frequented by the victim, constantly bombarding the victim with emails etc. In general, the stalker intends to cause emotional distress and has no legitimate purpose to his communications.
• Cyber defamation: Cyber defamation also called Cyber smearing can be understood as the intentional infringement of 'another person's right to his good name. 'Cyber Defamation occurs with the help of computers and / or the Internet. It is considered more of a menace owing to its expeditious nature.
• Child pornography: Child sexually abusive material (CSAM) refers to material containing sexual image in any form, of a child who is abused or sexually exploited. Section 67 (B) of IT Act states that "it is punishable for publishing or transmitting of material depicting children in sexually explicit act, etc. in electronic form.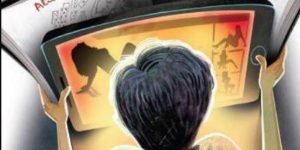 • Cyber bullying: A form of harassment or bullying inflicted through the use of electronic or communication devices such as computer, mobile phone, laptop, etc.
• Cyber grooming: Cyber Grooming is when a person builds an online relationship with a young person and tricks or pressures him/ her into doing sexual act.
• Chapter XI of the IT Act deals with the offences such as tampering with computer source documents.
• Section 65 deals with hacking of computer system.
• Section 66 deals with publishing of information which is obscene in electric form.
MAGNITUDE OF CYBER-CRIMES AGAINST WOMEN IN INDIA
Cyber-crimes use information technology and the internet as the primary means for commission of illegal activities, which are prohibited and punishable by criminal law of the land. While cyber-crimes may be committed against persons, property and the government, this paper focusses on cyber-crimes against women. The more common and frequently reported forms of cyber-crimes against women include cyber stalking, cyber pornography, circulating images / video clips of women engaged in intimate acts, morphing, sending obscene / defamatory / annoying messages, online trolling / bullying / blackmailing / threat or intimidation, and email spoofing and impersonation. According to the official statistics provided by the National Crime Records Bureau, Government of India, 9622 cases of cyber-crimes were registered in 2014 and 5752 persons arrested. In 2015, 11,592 cases were registered – an increase of 20% in registration of cases from the previous year – and 8121 persons arrested.8 The NCRB statistics provide no information on the profile of victims; hence no official statistics are available in India to inform us of the extent and forms of cyber-crimes against women. The official statistics are complemented by a research was conducted in India in 2016 including analysis of media reports involving online harassment of high profile women, a survey of 500 social media users and interviews with ten of the respondents, combining quantitative and qualitative methods of research.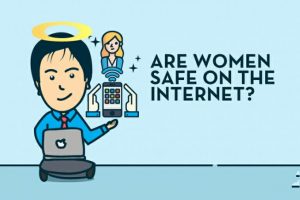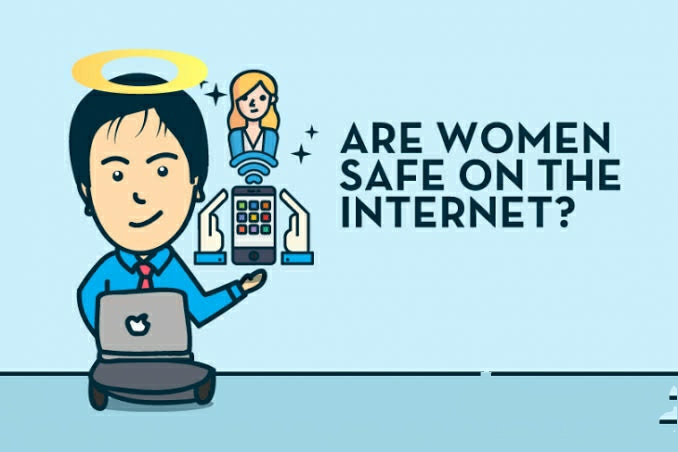 The key findings of this study pertaining to awareness and accessibility of the law included the following:
• 30% of the respondents said they were not aware of laws to protect them from online harassment; and
• Only a third of respondents had reported harassment to law enforcement; among them, 38 percent characterized the response as "not at all helpful."
THE LEGAL FRAMEWORK
The internet has two unique characteristics. Firstly, it transcends physical / geographical barriers, and hence, the abuser may be acting from any part of the world. Secondly, the internet extends anonymity to the users. While this may be a comforting feature for many users, who can hide behind the curtain of anonymity even as they exercise their right to freedom of expression and opinion, it also affords anonymity to the abusers. Both the features pose formidable challenges in crime prevention, crime detection and implementation of the law. Essentially, there are two major laws in India that address cybercrimes against women to a large extent – The Indian Penal Code (IPC), 1860 (which has been amended several times including in 2013) and The Information Technology (IT) Act 2000, which underwent major amendments in 2008. The Indian Penal Code is a general criminal law of the land, which defines a large number of offences, and prescribes punishment for the same. It is important to note that these are intended primarily for addressing the commission of crimes in the physical / tangible / real world. Such IPC provisions are applicable to cyber-crimes against women by way of legislative amendments and judicial interpretations. Unlike the IPC, the IT Act is a specific law dealing with many aspects of the use of information technology, including the commission of crimes. The primary objective of this Act is to create an enabling environment for the use of information technology. Through the experience in dealing with offences related to the misuse of information technology from 2000 to 2007, the 2008 amendment Act contained an inclusion of certain offences / cyber-crimes. Both the laws complement and reinforce each other in addressing cyber-crimes against women.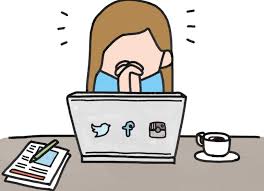 PROCEDURE FOR REMEDY
• In case of cyber- crimes, a victim may contact the nearest cyber cell or police station.
• A complaint may also be filed anonymously through National Cyber crime Reporting Portal (cybercrime.gov.in).
• To file a complaint alleging commission of a cyber-crime the following documents must be provided:
• In case of hacking the following information should be provided: Server logs.
o Soft copy as well as hard copy of defaced web page in case your website is defaced.
o In case the data is compromised on your server or computer or any other network equipment, soft copy of original data and compromised data is required.
o Access control mechanism details i.e. who had what kind of the access to the compromised system.
o List of suspects if any.
o All relevant information leading to the answers to following questions
 What has been compromised in the system?
 Who might have compromised the system?
 When the system was compromised?
 Why the system might have been compromised?
 Where is the impact of attack-identifying the target system from the network?
 How many systems have been compromised by the attack?
o In case of e-mail abuse like vulgar e-mails, etc., the following information should be provided:
 Extract the extended headers of offending e-mail and bring soft copy as well as hard copy of offending e-mail.
 Please do not delete the offending e-mail from your e-mail box.
 Please save the copy of offending e-mail on your computer's hard drive.
FEW MEASURES FOR ONLINE SAFETY
• "Prevention is better than cure". So, all the net users, especially women, who are more prone to be the victims of cyber-crime, should not share their personal information to public.
• Social Networking sites like Facebook, they should maintain the privacy limit on their information and photos.
• They should be careful in adding strangers in their friend list.
• The less accessible their private information and photos will be, the more safe they are, behind the screens.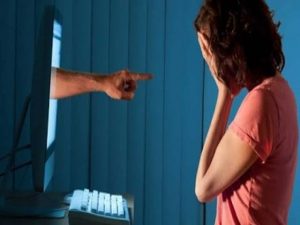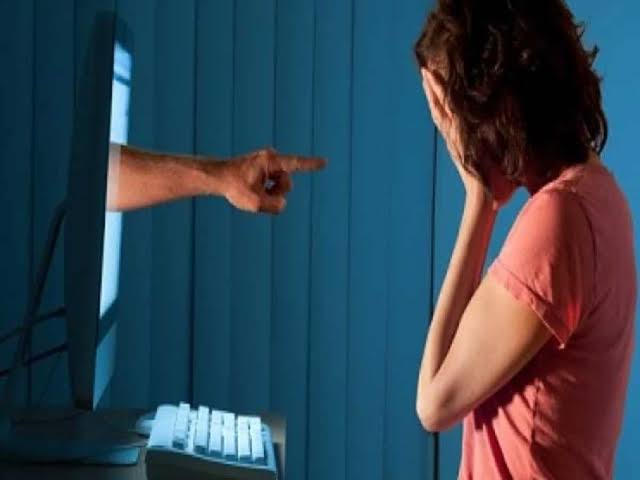 • If any cyber-crime happens against them, they should immediately report it to the cyber cell of police and ask for immediate actions.
• Indian Legal system, as well as Indian justice delivery system is that effective laws should be enacted through required amendments in the present statutes, that can tackle such issues of cyber-crime against women and can provide for deserved punishments to the offenders.
• Internet security is of vital importance and needs to be taken care of. Also, justice delivery should be speedy and effective.
• Present law should not lead to injustice being delivered.
• To prevent and stop crime, some strict actions need to be taken.
• Those actions should be immediate and effective.
• There is no benefit of delay, because "Justice delayed is justice denied."
CASE LAWS
Dr. L. Prakash v. Superintendent: In this case the accused was an orthopedic surgeon forced women to perform sexual acts and later on upload and sale these videos as adult entertainment materials worldwide. He was charged under section 506, 367 and 120-B of the IPC and Section 67 of Information Technology Act, 2000. He was sentenced for life imprisonment and a pecuniary fine of Rupees 1, 25,000 under the Immoral Trafficking (Prevention) Act, 1956.
State of Tamil Nadu v. SuhasKatti: In this case the accused Katti posted obscene, defamatory messages about a divorced woman in the yahoo message group and advertised her as a solicit for sex. This case is considered as one of the first cases to be imprisonment of either description for a term which may extend to ten years and also with fine which may extend to two lakh rupees
CONCLUSION
Cyber-crimes against women are a manifestation of the underlying patriarchy and misogyny that is prevalent in Indian society. Unless the root cause is addressed through long term, multipronged measures and sustained efforts, dealing with the manifestations through legal/social and political processes would provide only a temporary and superficial solution. Above all, political will is the fulcrum that would help address cyber-crimes against women in India in a holistic and effective manner.