The High Tension Drama in Karnataka's Political Situation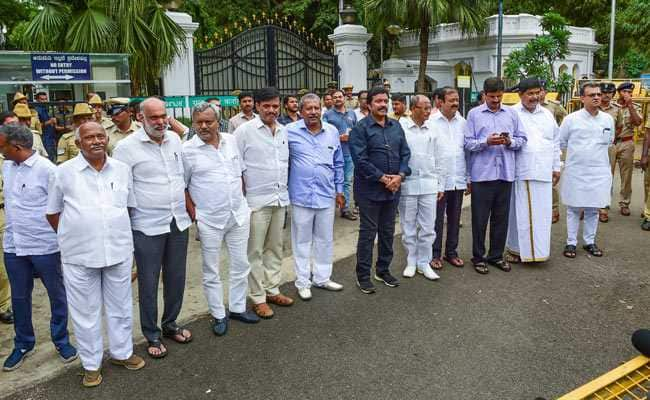 With nearly all ministers of the JDS – Congress alliance government handing out their resignation in light of the recent voices of revolt against the government and distraught feeling amidst Coalition issues and the effect of BJP.
After 12 MLAs started a much discussed and now, a national issue, by offering their letter of resignation instigated by various reasons that began ever since the coalition government was formed.
Not only did this cause a rift between other parties and BJP, party members also began to accuse each other of being disloyal.One of the major reasons for the resignation of these MLAs could be the growing problems between JDS and Congress party as well as a means to shelter themselves from any possible raid.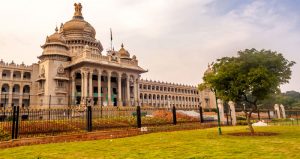 Though these 12 MLAs, now increased to 14, have denied that and called it absurd, other parties directly involved in this issue accuse BJP of horse trading.
As these MLAs continued to protest through actions like going to Mumbai, the speaker and the CM of Karnataka were busy with their own matters. The rest of the political leaders were made to wait for the two important men to take charge of their duties at the earliest to ensure Protocol was conducted in the right manner.
While the Anti-Deflection Law would have caused serious implications for these MLAs if they had changed their party overnight, their decision to resign before any further action seems to be a well planned tactic.
Anti-Deflection Law:-

According to the 10th Schedule of the Constitution, a member can be disqualified in two circumstances.

First, if he/she "voluntarily gives up membership of a party" (paragraph 2(1)(a)). Second, a member also incurs disqualification when he/she votes (or abstains from voting) contrary to the directive issued by the party (paragraph 2(1)(b)).
After a lot of claims for who should be the next CM of Karnataka, the Congress party and JDS came onto a somewhat common consensus for their MLAs to resign so as to prevent any party deflecting situations.
Amidst all this spectacle, it is important to speculate about the the end result.
Will these 14 MLAs achieve their goal?

Will the Coalition Government survive through the current precarious times?

Whole of India seems to be glued to the TV Debates and News to find out about one of Congress' strong holds.. or will it change into a state painted with hues of Saffron throughout?

For all the citizens of Karnataka, it certainly may be a topic of keen interest and entertainment, but what about the public funds which are waiting to be wasted on a re-election? What about the time and energy consumed because of it?

When will the Government be fully functional? Hopefully soon?
This may not be anything new to India's Political History, though it certainly is not something to be proud of, years later.