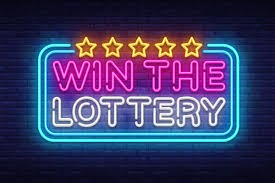 WHERE WINNERS ARE LOSERS!
-By Shruthika
Online lottery means a system created to permit players to purchase lottery tickets generated by the computer or online machine at the lottery terminals where the information about the sale of a ticket and the player's choice of any particular number or combination of numbers is simultaneously registered with the central computer server.
A web-based lottery fraud is the point at which somebody manhandles the lotto framework to attempt to extort cash or personal data from you. That personal information can incorporate your bank account details, or they could attempt to make you send them the cash yourself.
In this type of scam where the sender requests to help in facilitating the transfer of a substantial sum of money, generally in the form of an email. In return, the sender offers a commission, usually in the range of several million dollars. The scammers then request that money be sent to pay for some of the costs associated with the transfer. If money is sent to the scammers, they will either disappear immediately or try to get more money with claims of continued problems with the transfer.
In such matters the victims normally allege that they have received emails from unknown sources wherein they have been informed that:
• Either they have won a lottery worth millions of dollars; or
• Their help is required for transferring of illegal money from some foreign Country; or
• Goods are offered at throwaway prices; or
In some cases, the victim's address book in her emailing list is compromised and emails sent to     all contacts from ID asking for money to bail her out from a perilous situation.
The victims are trapped in a phased manner and are generally made to deposit a huge amount of money either as money transfer fee, payment of taxes or transportation cost.
The victims apparently receive a spam email and respond to the same and end up paying money to some unknown persons for a nonexistent purpose.
Such crimes are generally carried out from foreign locations. Money is either deposited in offshore accounts or in some carrier account in India.
TRAPS:
According to the FTC, there are three sure signs of a lottery scam:
You have to pay to get your prize. Real prizes are free. A common scamming tactic is to tell the user they have to pay taxes up front for the prize, or shipping charges, or even "processing fees." The other tell here is that the intended victim is asked to use a payment method that can't easily be reversed, such as wiring money or paying with gift cards or cryptocurrency.
You're told paying increases your chance of winning. Legitimate sweepstakes are completely by chance. There is no legal way to increase your odds.
You're asked to provide your financial information. There is no reason at all for you to give your credit card number or bank account information in order to collect a prize.
A closer look into such messages will show poor drafting, grammatical errors, and other glaring signs that the message is not genuine.
Any message informing that you have won a lottery or a prize, is, in all likelihood, a fraud.
These frauds exploit your greed. You forget to take basis precautions such as discussing with family members, verifying the information through alternate means, etc., as you get blinded by your greed.
In any genuine lottery or prize, the tax component and other charges are cut from the prize money and the winner gets the deducted amount. So ask yourself the question that why you have to pay these charges in advance to get the so-called lottery money. This is because it is a fraud and there is no money that you have won.
In the caller insists on maintaining secrecy, it is a sign that there is something fishy about the whole thing.
Follow the thumb rule : Never transfer funds to unknown persons or entities in anticipation of high returns. This is never going to happen
Never disclose your CVV, card information, OTP, or any other sensitive information
Check the email address of the sender, it won't be the actual office address that you had been receiving prior communication from. Look out for spelling errors
If it is an email or text from your bank or a company you are associated with, call the customer care line to confirm the same.
If the offer sounds too good to be true, it mostly is. Delete the email or report and block the sender
Never open attachments from unknown senders, no matter how enticing the offer
Beware of any fraudulent calls pretending to be your financial institution asking for KYC details and OTP information.