CYBER CRIMES COMMITTED via. MOBILE PHONES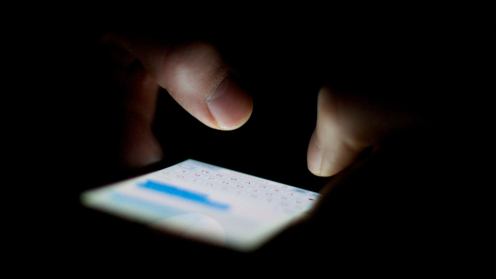 CYBER CRIMES COMMITTED via. MOBILE PHONES
by- Vidushi Arya
Crimes and the criminal minds have evolved over the years. One of the emerging mediums of crimes is the medium of communication , as it is the most progressive tool of the same. With such advancements in the communication the mobile phone technology has also advanced to a very large extent, be it either in terms of flexibility or portability.
No matter mobile phones have made life easier, convenient and productive for many, are also being adopted very quickly by the criminals in order to aid and assist in their criminal motives. Mobile phones are not only being used for the purposes of aiding and preserving criminal activities but also for the purposes of targeting various mobile networks. Eg.: hackers in the past attempted to breach into Nokia' Symbian, Apple's iOS and Google's Android operating systems.
It is said that Cyber crimes are essentially committed using a computer as a tool, Section 2(1)(i)  of the IT Act 2000 defines a computer , it reads as under:
"computer means any electronic, magnetic, optical or other high-speed data processing device or system which performs logical, arithmetic, and memory functions by manipulations of electronic, magnetic or optical impulses, and includes all input, output, processing, storage, computer software or communication facilities which are connected or related to the computer in a computer system or computer network."
Therefore, smartphones, tablets ,etc. also fall within the scope of the definition of a computer since they are also capable of carrying out logical, arithmetic and memory functions by manipulation of electronic , magnetic or optical impulses and comprise of all inputs, outputs, processing and storage and provide for communication facilities, which is why mobile phones are considered at par with the computers.
Mobile Hacking: the installation of a spy on an individual's phone is considered as a type of hacking, it basically means the illegal intrusion into another person's computer network.
Mobile Cyber Defamation: it is the sending of humiliating, degrading or obscene text messages an e-mails by means of a cell phone or any other mobile phone device.
Mobile Pornography: mobile pornography using mobile phones can be specifically recognised under the ambit of of section 67B of the IT Act 2000, which reads as under-
" Whoever,–
 (a) publishes or transmits or causes to be published or transmitted material in any electronic form which depicts children engaged in sexually explicit act or conduct; or
 (b) creates text or digital images, collects, seeks, browses, downloads, advertises, promotes, exchanges or distributes material in any electronic form depicting children in obscene or indecent or sexually explicit manner; or
 (c) cultivates, entices or induces children to online relationship with one or more children for and on sexually explicit act or in a manner that may offend a reasonable adult on the computer resource; or
(d) facilitates abusing children online, or
 (e) records in any electronic form own abuse or that of others pertaining to sexually explicit act with children, shall be punished on first conviction with imprisonment of either description for a term which may extend to five years and with fine which may extend to ten lakh rupees and in the event of second or subsequent conviction with imprisonment of either description for a term which may extend to seven years and also with fine which may extend to ten lakh rupees.
Provided that provisions of section 67, section 67A and this section does not extend to any book, pamphlet, paper, writing, drawing, painting representation or figure in electronic form–
 (i) the publication of which is proved to be justified as being for the public good on the ground that such book, pamphlet, paper, writing, drawing, painting representation or figure is the interest of science, literature, art or learning or other objects of general concern; or
 (ii) which is kept or used for bona fide heritage or religious purposes.
Explanation–For the purposes of this section, ―children  means a person who has not completed the age of 18 years."
Mobile Cyber Stalking: is the repeated act of harassment or threatening behaviour of the cyber criminals towards the victim by using mobile internet services.
CYBER CRIMES COMMITED VIA MOBILE PHONES
Bluejacking and Bluesnaufing: It refers to the sending of unsolicited messages from one Bluetooth device to another nearby Bluetooth enabled device by using OBEX Protocol. It begins by creating a new contact in a Bluejacker's own phonebook , however here the Bluejacker rather than typing the name of the person types a short message. Both Blue Jacking and Blue Snaufing exploit a victim's phone's Bluetooth without the knowledge of the victim. The only difference that exists between the two is that Bluesnaufing is the theft of data from the mobile phone of the victim , whereas Blue Jacking on the other hand is harmless.
Blue Bugging: here the hacker completely takes over the controls of the mobile of another person from the phonebook , and may even listen to the conversations that the victim is having over the phone, i.e. to say that person who successfully blue bugs the phone of another gains complete control over the phone and can do anything and everything with it. Earlier mobiles used to have faulty Bluetooth implementations which were vulnerable to blue bugging but with the improvement in technology they have become safe over the period.
Vishing: In case of vishing the victim usually receives a call from the hacker who pretends be a person from a trusted source , and persuades the victim in divulging important information from them including personal details. It is a kind of identity theft which takes place very easily and people use it for the purposes of divulging financial information of the others.
Smishing: it involves the sending of SMS's to the user of a mobile phone to furnish his confidential information such as credentials of credit cards, e-mail id, passwords, etc. which are often used by the hackers to defraud him. It is also used for introducing malwares in the mobile phone.
Malware: is a program designed to execute malicious activities in the designated device. This program enters and functions in a mobile phone without the knowledge of the user via SMS, File transfers, while downloading any document, etc.
Sim Card Swap: SIM CARDS( i.e Subscriber Identification Module Cards ) frauds occur when an individual compromises or steals the SIM Card from a phone. It gives an access to the spectators having malicious intentions to the personal information, identification , cell phone information such as number, provider, etc. and gives him the opportunity to indulge in practices like contacting the carrier and requesting for a new SIM Card, and when he receives the new card the victim's card gets deactivated , and victim stops receiving any alerts regarding the payment confirmations, etc. which are now transferred to the fraudsters phone.
SMS Spoofing: it means to change the origin of the text message which is sent to the recipient which maybe both legal and illegal. Legal useage is when the sender transmits a message from an online computer network for a lower price , and spoofs his own number for the purposes of being properly identified. In simple words it would mean that people may spoof their identity in order to send the messages using some other person's number. Such false attribution of messages maybe exploited for a number of reasons like defamation, etc
Some Preventive Measures which can be taken are :
while buying a phone, give due consideration to it's security features.
configure your devices and web accounts to be more secure.
avoid following the links sent through suspicious e-mail accounts.
limit the exposure of your mobile phones.
be very careful about what information you would want to store into your device, essentially avoid saving card and bank account details.
be very selective while installing any application to your , always check authentication.
always disable the interfaces which are not in use, like Bluetooth, WiFi, etc.
Conclusion
Every individual nowadays owns a mobile phone and connects with thousands of people known and unknown using various mobile applications and social media platforms, but many a times are unaware of what is being served in their plate. Therefore, one must always check for authentication and verify information and take the preventive steps to protect their information.