CYBER CRIME: IT's REMEDIES IN INDIA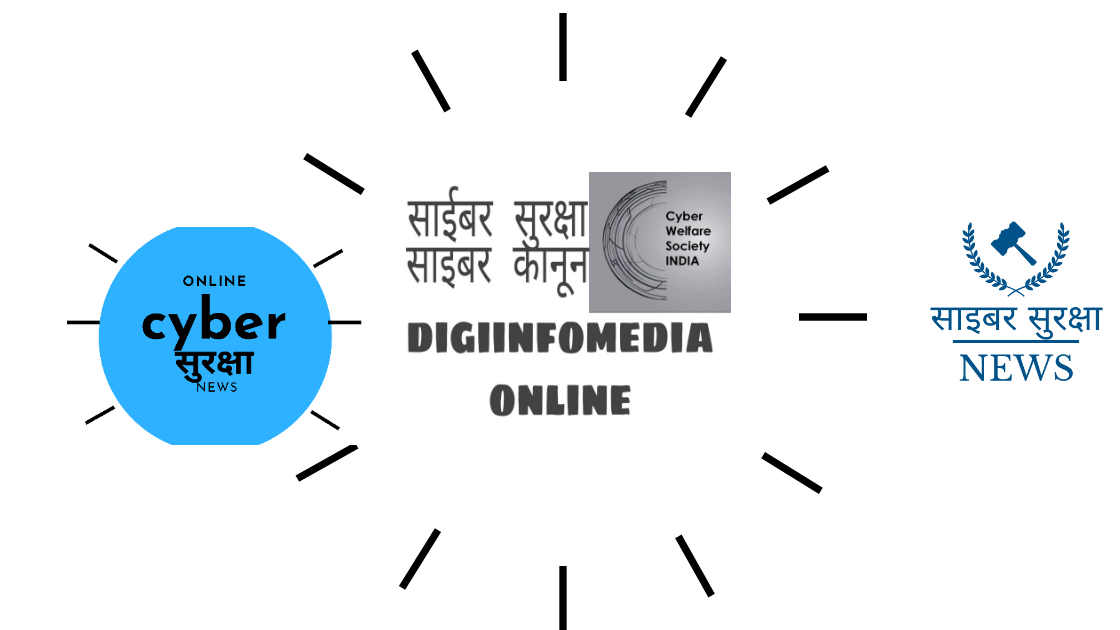 CYBERCRIME: IT's REMEDIES IN INDIA
By: Yashraj Bais
India in the past decade have witnessed several poignant and severe cyber attacks, cyber crimes and ransom attacks all due to the growing sphere of technological advancement after year 2011. If we just wonder for a second, then we will come to know that how significant space the Cyber World has created today in our lives. Means almost everything from booking of the bus tickets to flying of a plane is just on your finger-tips with the blessings of the technology and innovation. It's not wrong to term the present era as a "Cyber Era". But as every coin has two sides, on the same hand the Cyber Crimes have also been tremendously increased with the excessive use and dependency on the Cyber Space by the Humans. Today the most simplest way to damage a person is to do so via the Online Mode, the computer or devices of the targeted person can be easily attacked by hacking and all the sensitive and crucial documents, images and messages can be very easily mis-used and manipulated to damage or defame that person.
According to a survey of Indian and Mobile Association of India (IAMAI) about 50 Crores of Internet users have been recorded in India till June 2018, among which more than 20 Crores of peoples are using the Internet on their mobile phones. Apart from it, a very serious and major concern which was revealed in a survey being conducted by Government of India in year 2017, according to which more than 33,000 cases of Cyber Crimes have been registered in India till 2017, which is only the recorded official data in this reference, as many of these crimes remain un-registered due to fear, Red-Tapism, lack of knowledge and hesitation. The situation is really very alarming which needs to be paid a proper heed at the urnest in order to save the India from the major drawbacks of Cyber Terrorism and Cyber Crimes. The major issue with most of us is that the majority of the peoples especially in remote areas of India are not at all aware about the Cyber Laws, it's remedies, legal tools and procedure of filing a complaint against Cyber Crimes, which proves very fruitful to the criminals to execute the cyber crimes without being traced. The India holds 11th Rank, in the World for facing severe issues and Cyber Crimes, while using the technological devices and mobile phones.
According to the Cyber Statistics being released by National Crime Records Bureau, Ministry of Home Affairs the Cyber Crimes have been rapidly increased in India with the growth rate of around 50 Percent in year 2012-13, in which maximum offenders were from the age group between 18-30 years.
Types of Cyber Crimes in India: Ordinarily Cyber Crimes can be classified into several types having regard to it's nature and quantum of damage caused to the victim, but the main Cyber Crimes which are presently prevailing in India, and is on it's peak are:
Hacking: The Most common and popular type of cyber crime that we might have heard since our childhood. Hacking is the most prevalent cyber crime in almost every part of the World, were technology is being rapidly used by the Human Race. It's the un-authorized access and use of the victim's computer by a Hacker to take all the sensitive information like data and images from the target device, who is a learnt person in Cyber Programming. The hacker mis-uses the information being obtained by him via the un-authorized access against the Victim, in order to blackmail or defame him.
Matrimonial Frauds: The most prevailing and latest cyber crime these days is the Matrimonial Frauds. As today's young generation believes in the instant and rapid results for arranged marriages, that's the reason for the grand and huge success of dating and matrimonial sites in India. The fraudsters impersonates of being a NRI, Doctor or businessmen only via online mode and after involving some innocent victim in their web, sends a proposal of marriage before them, when the proposal is accepted and a reasonable trust is established between both of them, they demands money by making fake stories and asks the victim to transfer them the money online in the account, as soon as it happens the spouse becomes the prey of the criminals.
Salami Attacks: The newly discovered cyber attack in India, which is on it's peak these days, is the salami attack. For Example: A Bank Employee inserts a software in the server of the bank, to deduct a insignificant amount of Rs. 5/- from the Account of each customer and credit it into the Account of the Employee. Such small amount will never be noticed by any customer, but when it seen or analyzed from the viewpoint of thousands of customers as a whole than under such circumstances the amount goes in Crores.
Cyber Stalking: The most common cyber crime these days, stalking simply means constantly following any person, usually females and threatening or messaging them repeatedly even after their objection on the same. Cyber Stalking is punishable u/s.66-A, 67 of Information and Technology Act, 2000 and Section 354-D of IPC, 1860.
Cyber Defamation: Publication or posting any material on social media or other online platforms against a respected citizen of the Country which lowers his integrity and image in the eyes of others, without any evidence with a malafide intension is a Crime in India, which along with the T. Act, 2000 is also punishable under Section 499 and Section 500 of Indian Penal Code, 1860.
Banking Fraud: The Banking Fraud is on it's peak these, especially in the admist of nation-wide lockdown due to Covid-19. The fraudsters impersonates as representatives of bank, and extorts the crucial and sensitive information like CVV Number, OTP, etc.  from the innocent customers by fraudulently deceiving them and making false stories, resulting into credit card and banking fraud. Even some fraudsters installs the skimmer in the ATM Machines, which clones the credit or debit card of the customers, ultimately causing financial losses to them.
Cyber Terrorism: This is the most grave and serious type of cyber crime prevailing in India. In this, tools are used to interrupt in National Infrastructure and Defense by shutting down the energy, transportation and communication facilities. In simple words the Government Websites are being hacked by the criminals and is mis-used in order to damage the Defense and Infrastructure of that particular nation. Ex- Online Threatening Emails to various Government Officials or Ministers, Bomb threats, etc.
Laws for Cyber Crime in India: After the adoption of Policy of LPG in 1991, the Indian has grown tremendously in the field or Import-Export and other related ancillary business activities, including the IT Sector. Owing to the need and seriousness of the Cyber Crimes, Hon'ble Parliament of India enacted Information and Technology Act, 2000 which was notified on 17 October, 2000. As from the name itself it can be widely inferred that the Act was having it's purview and ambit only in the cases dealing with Cyber Crime and Crimes related to the Electronic Commerce.
The Information and Technology Act, 2000 explicitly provides the legal framework for the electronic governance by giving identification to the electronic records and digital signatures, it also expressly defines penalties for culprits after commitment of the cyber crime. It statutorily had also established a Cyber Appellate Tribunal to resolve the disputes especially related to Cyber Crimes and Online Frauds.
Apart from it some of the statutory provisions of Indian Penal Code, 1860 especially in the crime of Fraud, Criminal Intimidation, Cheating, Breach of Trust, Abetment of Suicide via Blackmailing, etc. may be charged on accused having regard to the circumstances, and discretionary powers of the Court, however it must be noted that a person cannot be punished twice for the same offence, as it will violates his Fundamental Right ensured under Article 20 (2) of the Indian Constitution i.e. Double Jeopardy.
Remedies in India: Everyone today must be aware about some very basic provisions of the two Acts which are hereby used as a tool by the Courts for providing remedy to the victims of Cyber Crime. They are as follows:
Information and Technology Act, 2000:
Section 65: Tampering with the Computer Source Documents- If a person knowingly or intentionally conceals, destroys or mis-uses any computer source code or software, then he will be punished with an imprisonment which may extend up to three years or fine up to Rs. 20,000/-.
Section 66 : Hacking the Computer System- If any individual knowingly with a criminal mind accesses any computer resource in an un-authorized way which causes wrongful injuries to that person or public at large then such offender is likely to be punished with an imprisonment which may extend up to three years or fine up to Rs. 50,000/-.
Section 66-A: Sending of Offensive Messages- The provision was inserted via an Amendment in the IT Act in year 2008 which prevents the user of the computer or electronic device to send any kind of offensive messages, false messages which may likely to cause annoyance or inconvenience to the public at large. The accused is punishable with an imprisonment which may extend up to three years or fine.
Section 66-B: Receiving stolen computer or electronic device- If an individual receives a computer device or any electronic device which he knows to stolen or having a defective title, shall be punished with an imprisonment which may extend up to three years or fine up to Rs. 100000/-.
Section 66-C: Fraudulently using password of any another person: A person fraudulently using the electronic password, or Digital Signature which may be delegated to him for it's lawful use in the capacity of servant or agent, is punishable with an imprisonment which may extend up to three years or fine up to Rs. 1 Lack.
Section 66-E: Publishing private images of other persons without consent- If any person captures or obtains the private images of any another person and publishes it on any social platform via an electronic medium without the consent of that person, is punishable with an imprisonment which may extend up to three years or a fine of Rs. 2 Lacks.
Section 66-F: Cyber Terrorism- If any individual who is denied to access any particular website of any Ministry or Government Department does so in an un-authorized way which may threaten or can cause detriment to the sovereignty or integrity of India, is punishable with imprisonment which may extend up to life.
Section 67: Publishing information which is obscene via electronic form- If any individual publishes or transmits any message or image which in itself is objectionable in nature, which may lower the image of the alleged person in the eyes of others, is a crime punishable with an imprisonment which may extend up to five years or fine up to Rs. 1 Lack.
Section 67-A: Publishing images or sexual content- If anyone publishes or transmit any image or video which contains serious or violent sexual content in it, then the publisher of such content shall be punished with an imprisonment which may extend up to seven years or fine up to Rs. 1 Lack. In such cases even the person accessing or forwarding such content may also be held liable or can be made a party to the crime, as he is also expressly participating in the offence by doing so.
Section 71: Mis-representation- If any individual makes any mis-representation before the Certifying Authority or conceals any material fact from them for obtaining any license, Digital Signature Certificate shall be punishable with an imprisonment which may extend up to two years or fine up to Rs. 10,000/-.
Indian Penal Code, 1860:
Section 354-D: Voyeurism- If a man watches a women engaging in a private act, were a reasonable assumption of privacy is expected by the women, captures her image and publishes it via an online medium shall be punished with imprisonment for minimum one year, which may however be extended to three years for the first conviction, in the second conviction it shall be minimum three years, which may extend to seven years and fine.
Section 354-D: Stalking- If a man constantly follows any women and tries to contact her or begin a personal interaction with her, despite of showing an utter dis-interest by the women to do so, or if a man monitors the women on internet or email and keeps a watch on her online activities without any justification or reasonable cause, causing annoyance to that women shall be punished with an imprisonment which may extend to three years for the first conviction, and for the second conviction it may extend to five years and fine.
Section 383: Punishment of Extortion- Whosoever intentionally and illegally puts a person in fear to deliver any property or valuables to him, otherwise he will defame that person by posting some defamatory statement or Article against the said person shall be punished with imprisonment which may extend to three years, or fine, or both.
Section 379: Punishment of Theft- Whosoever dishonestly take away the goods or any electronic record illegally from the possession of it's rightful owner without his express consent shall be punished with imprisonment which may extend to three years or with fine or both.
Section 406: Punishment of Criminal Breach of Trust- Whosoever mis-appropriates any movable property like computer device or any electronic device which was entrusted to him for a lawful purpose, causing wrongful damages to it's owner shall be punished with imprisonment which may extend to three years or with fine or both.
Section 417: Punishment of Cheating- Whosoever impersonates some other person which he is not or knowingly substitutes such person, and causes wrongful losses to the innocent victim shall be punished with imprisonment which may extend to one year, or fine or both.
Section 471: Using as genuine a forged document or electronic record- Whosoever fraudulently or dishonestly uses as genuine any document or electronic record which he knows to be forged shall be punished with an imprisonment which may extend to two years or fine, or with both.
Section 500: Punishment of Defamation- Whosoever knowingly publishes without any justification or reasonable cause any statement, image or document on social platforms, believing and knowing it to be false against any person, firm, company were such imputation will definitely lower the image and intellect of him in front of the general public, shall be punished with simple imprisonment which may extend to two years or fine or with both.
Section 506: Punishment of Criminal Intimidation- Where a persons threatens other person to harm his reputation, life or property via an electronic means which induces that person to commit an illegal act or prevent him doing an act which is legally obligatory on him shall be punished with imprisonment which may extend to two years, or fine or both.
Applicability of IT Act and IPC both in Cybercrime:
Now, the greatest ambiguity ever relating to the applicability of both Information and Technology Act, 2000 and Indian Penal Code, 1860 simultaneously in the Cyber Crimes is prevalent these days also in front of Hon'ble Judiciary. I just want my able readers to wonder for a minute that is applying provisions of both the acts on the culprit of the Cyber Crime, as some on the provisions of IT Act are considerably lenient as compared to the harsh provisions of Indian Penal Code, is justifiable?
The ambiguity was resolved by Hon'ble High Court of Bombay on 6 Nov, 2018 which explicitly delivered it's Judgement, in the case of Data Theft been lodged by a Kolhapur based Company that develops software for the hospital management against it's employees alleging data theft resulting into wrongful looses to the Company. The provisions of IPC for the crime of cheating, breach of trust and theft were invoked, even when it was in purview and were also tried under Section 43 and Section 66 of the IT Act. The High Court highly relied on the decision of Hon'ble Supreme Court of India in the famous case of Sharat Babu Digumar v. NCT of Delhi,  and said that "Prosecuting the petitioners under the both IPC and IT Act would be a brazen violation of protection against the double jeopardy, and we are also having a special law in the form of IT Act for specifically curbing and preventing the cyber crimes, in such circumstances prosecution under both the laws for the same offence is un-constitutional."
 Even on 24 March, 2015 the Hon'ble Supreme Court of India, gave a verdict striking-off Section 66-A of the Information and Technology Act, 2000 as un-constitutional in it's entirety. It was done due to it's massive misuse by the Investigating Authorities against the innocent individuals.
Recently Hon'ble High Court of Bombay also ruled that the Admins of the Whatsapp Groups cannot be held liable for posting any fake or obscene messages by the members in the group under Section 66-A of the IT Act, 2000 as they cannot be punished for the offence which they haven't committed, however giving instant reaction or removing the member immediately from the Group, or enable only admin can post feature is obligatory on the Admin to justify his bona-fide intension in the eyes of law.
Presently, the Cyber Crime is the most major and severe concern in front of the entire human race. With the growing technological sphere we all are unknowingly engaging ourselves into the vicious circle of cyber space, which sometimes proves very detrimental to society as a whole.
For the kind information of my dear readers, even some individuals had committed suicide due to fear and hesitation of defamation and other such ancillary issues after their sensitive videos or messages got viral on social media. Therefore it is utmost important on your part to safeguard yourselves and your dear ones from such predicaments, which can  only be done by keeping reasonable care and caution, like not sharing your sensitive information or images with anyone or only with your reliable one's, keeping a strong alpha-numeric password in all your social media accounts, etc.
My strong request and concern from the government is that despite of having such a stringent law like IT Act, 2000 for curbing the cyber crime and ensuring punishment to it's culprits, the rapid increment of  cyber crimes in India in the past few years and suicides by virtue of it, is a matter of major concern before them. The remote areas in the nation which lacks qualified personnel and innovative infrastructure for cyber cells must be improvised by the Government and more emphasis should be given on the firm enforcement of the Cyber Laws, parallelly by also spreading awareness in this periphery in order to save the Country from the major drawbacks of Cyber Crimes.
Lastly, it is also our prime obligation to act as a responsible citizen, not to spread fake news and keep yourself, your near ones updated regarding the cyber laws and it's remedies, if even 1 percent of the readers reading this article, will follow the same I will happily consider it as my success and triumph of good over evil.
Be Safe! Be Happy!
Jai Hind!!!