Online Matrimonial Fraud: A Cyber-Crime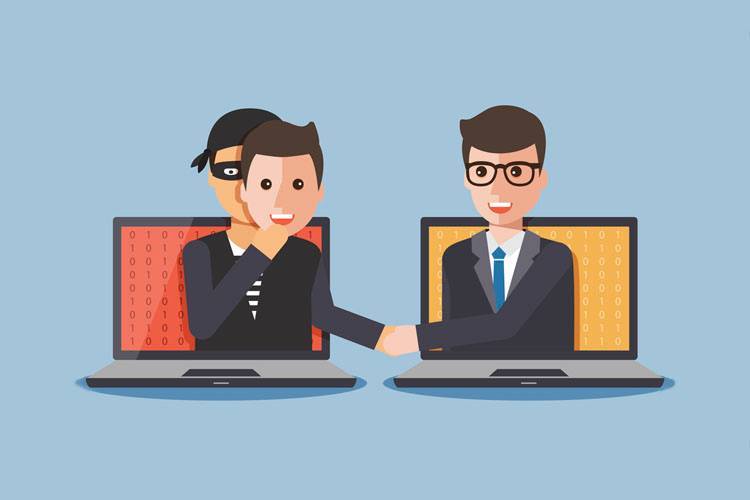 By: Vaishnavi Venkatesan
In today's fast paced world, internet has been at the forefront of technological development and affected all aspects of our lives. It has opened up wide avenues and increased connectivity. Communication which was a major barrier hitherto has made lives much easier. It has influenced almost all industries including e-commerce giants, online shopping, booking tickets online, paying bills as well as commuting, no stone has been left unturned. Similarly, the Internet has heavily impacted the online matrimonial industry.
Matrimonial websites have been in India for more than 15 years now. The landscape for matrimonial businesses to run is evergreen especially because of prevalent system of arranged marriages in India. Matrimonial websites took advantage of this and are unstoppable ever since. Furthermore, it is less time consuming and puts forth a plethora of options which is exactly what the current generation seeks. As the phrase goes, "Every path as a puddle", in the same way even, these online matrimonial websites have a host of problems attached with it, one such being the cyber-crime of Matrimonial Fraud. Cyberspace brings with it many dangers like anonymity and lack of personal contact, both of which are key ingredients to healthy relationships in the real world.
What is Matrimonial Fraud: A typical modus operandi of a matrimony fraud involves the fraudsters creating fake profiles on matrimonial websites posing as software professionals or doctors or marketing professionals, settled in a foreign country, and target people who are more often than not looking for a second marriage. They establish trust and get close to the person through mails, online chats or at times by even through phone calls. They then propose marriage and cook up a story such as gifts or foreign exchange that they were bringing into the country were stopped at the airport by Customs and needs to be cleared and there is an urgent need of money. Some time they even say someone close in the family has fallen sick and they need some urgent money, which will be returned soon. Taking the stories as fact, the people fall for the bait hook line and sinker and transfer the money to the fraudsters bank account through online.
The punishment for the offence has been provided under Section 66D of the Information Technology Act, 2000 This legal provision reads as under:
"Whoever, by means for any communication device or computer resource cheats by personating, shall be punished with imprisonment of either description for a term which may extend to three years and shall also be liable to fine which may extend to one lakh rupees." This provision envisages that if a person assumes the character or appearance which is not what he really is or passes oneself off as someone he really is not, especially with fraudulent intent, then the victim can file a complaint before the Adjudicating Officer under this provision. The victim can be awarded a fine of up to 1 lakh Rupees.
The online dating and matrimonial portals can also be held liable under the Information Technology Act as there are certain liabilities associated with "Intermediaries" under the Information Technology Act. The Online Service Providers being "Intermediaries" can be held liable under Section 79 (3) (a) of the Information Technology Act, 2000 if: "the intermediary has conspired or abetted or aided or induced, whether by threats or promise or otherwise in the commission of the unlawful act." The matrimonial websites do promise suitable matches and keep emailing the same to the registered users, and also at times charge for specialized services of match making whereby they are presumed to have verified the credentials of the parties, thereby making them liable under the Information Technology Act, 2000.
Also, along with action under the Information Technology Act, Section 415, 416, 417, 419 and 420 of the Indian Penal Code. deal with cheating and cheating by personation.
Measures to prevent such matrimonial frauds: In dealing such a situation, prevention is always better than cure which is why due caution is to be adopted. Some of the steps which can be undertaken according to the ministry of home affairs are:
Go for verified matrimonial websites: Before registering on a matrimonial website, check authenticity and reviews of the website. Talk to your friends and family to know about reliable websites. If possible, try to talk to people who might have found their life partners through online matrimonial platforms. The site must be a secure website.
Create new e-mail id for matrimonial websites: Create new e-mail id for registering on matrimonial websites. Preferably, use e-mail as a source of communication and do not share your personal data namely, photo, phone number, house address, etc. on matrimonial websites.
Always do a background check of the prospective match: Conduct an end-to-end background check of the person. Try to contact workplace, family, friends, relatives, or associates of a prospective match to know more about him/ her.
Do not share personal information: While chatting on matrimonial website, avoid talking to a person, if he/ she pressurizes you to reveal your personal information. Always refrain from sharing your personal information.
Never entertain any request for money: Do not transfer funds or offer financial help to the prospective match.
Be cautious while dealing with NRI profiles: Always be careful while dealing with 'NRI' profiles on matrimonial websites. Commit to marriage only after face-to-face meetings, especially the prospective match's parents/ relatives and validating any documents related to their address and employment abroad.
Therefore, to sum up, the online matrimonial cyber fraud is a major concern which should not be taken lightly. Instead of shifting the entire onus on the consumer, websites should also be made liable to a certain extent. However, people should also exercise extra caution and due diligence while indulging in online matrimony. The key is to take things slow and not to rush into things before being completely sure by conducting background checks, sufficient amounts of face to face meetings and testimonials from people known to the prospective spouse.