Cybersquatting and Domain Name Dispute in India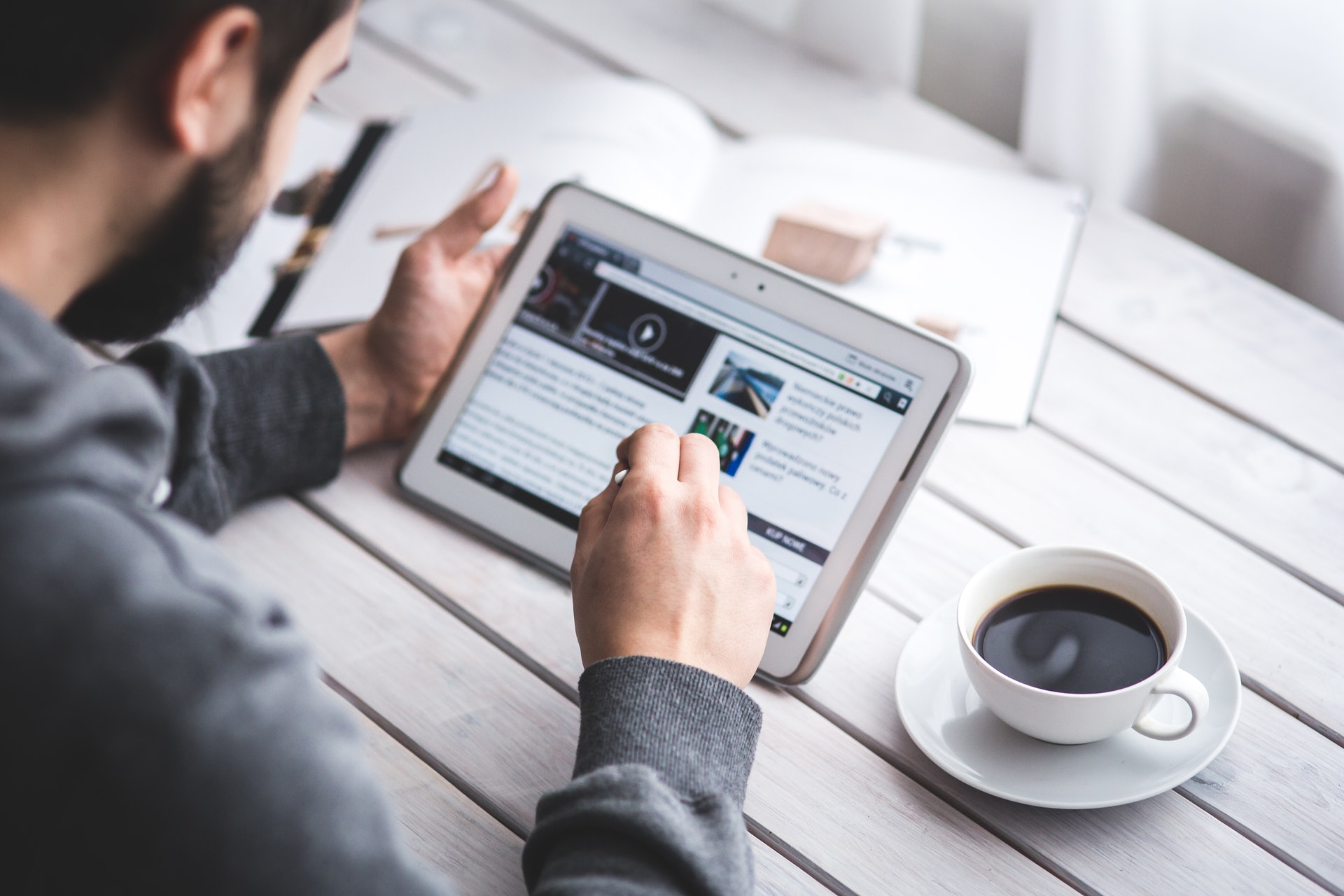 By Shreya Deb
The internet has brought a massive revolution in the 19th century which can be equated with the industrial revolution. It has provided the opportunities for the millions of people and brought liabilities in the field of intellectual property, data privacy, etc.
The challenges that the law has faced in recent years is, how to foster the development of intellectual property on the Internet while preventing its unauthorized use. We have addresses for our homes and offices. In the same way, domain names are nothing but simple forms of addresses on the internet. These addresses enable the users to locate websites on the net in an easy manner. Domain name corresponds to various IP (Internet Protocol) numbers which connect various computers and enable direct network routing system to direct data requests to the correct addressee.
Cybersquatting:
Cybersquatting is a type of domain name dispute which is prevalent in the world. It is a practice where individuals buy domain names reflecting the names of a existing companies, with a sole intention to sell the names back to that company to attain profit when they want to set up their own website.
There are various types of cybersquatting. Most commonly used is the typo squatting where a cyber-squatter registers domain names containing variant of popular trademarks. Typo squatters believe that the internet user will make the typographical errors while entering the domain names into their web browsers.
Examples of typo squatting:
The omission of the "." in the domain name: wwwexample.com;
A common misspelling of the intended site: exemple.com
A differently phrased domain name: examples.com
A different top level domain:example.org
Internet domain name is a combination of typographic characters used to describe the location of a specific location online. It is known as the Uniform Resource Locator or URL. It is considered the identity of a Web site. The Internet domain name is very important for the small businesses who want to establish their name on internet. The two organizations cannot have same domain names.
Example – www.google.com ; www.yahoo.com, etc.
'WWW' means that site is linked to World Wide Web.
'google' is the name you choose to your site, and ideally is readily identifiable with your organization name or core business.
'.com' is known as top-level domain name and it indicates that your organization name or core business.
Sometimes '.in' is being used in place of '.com' that means that company is registered in India (For e.g. – ebay.in, olx.in, airtel.in, etc.)
The last two or three letters of a domain name or URL (e.g.- .com, .in, .org ) are known as its top-level domain. The top-level domain which are used earlier are for Example '.org' generally describes a non-profit, charity, or cultural organization site; '.gov' indicates a governmental site; and .net, which is most often used by network-related businesses.
Domain name registration system started on the basis of the "First come First serve" basis. When the internet became popular, large popular companies wanted to enter the internet with their own websites and often found that the domain name they were seeking had already been booked. So companies which wanted the same domain name had to pay a price, which were sometimes unimaginable. This increasing cost of buying back of domains resulted in 'Meta society' trade mark owners coming together and claiming that their intellectual property rights on a registered trade mark should be extended to "domain name". This has resulted in considering "Registration of Domain Names without the intention of using them" as cybersquatting.
Relation between domain name and trademark:
In today's world Domain name serves as an on-line trademark. A Domain name serves the same purpose online, which a trademark serves in the offline business transactions. It helps the customers identify the source of goods/services provided by the owner of such goods and services.
The reason of the increase in the incidence is the growing importance of domain name in the e-commerce trend. Domain name hold a good importance as there can be only one user of a domain name unlike the trademark law where there can be two or more users of a same or similar trademark for various classes of goods and services under the honest concurrent use if such use does not amount to infringement or causing confusion or dilution. But this kind of provision is not applicable in the case of domain names. Since, the domain registration system follows the "first come, first served" policy. So, once a person registers a domain name similar to a trademark, any other person using a similar mark is denied registration of another domain name similar to that trademark. That means only one user is allowed to use a particular domain name and any other application for the same domain name will be refused. This is the main reason as to why trademark owners prefer to get their trademarks registered as their domain names for business.
Law relating to domain names and cybersquatting:
Uniform Domain Name Dispute Resolution Policy (UDRP) is an internet-based system that resolves complaints made by owners of trademark when facing trademark conflict. Being neither a court nor an arbitration authority it controls deletion/ transfer of domain names. According to the policy, a complainant can bring action on grounds including a domain name being identical/ confusingly similar to a trademark/ service mark, domain name owner has no rights/ legitimate interests in the same or the domain name so registered is being used in bad faith. After the approval of all these stipulations the registration is proved, or domain registration cancelled/ transferred to complainant. However, no financial remedies are a part of the UDRP mechanism.
UDRP is defined as an "expedited administrative proceeding", and under it the trademark holder complaints to the approved dispute resolution provider. UDRP may also be referred to as a legally qualified specific contract term. For country-code top-level domains like .uk and .de, UDRP applies only if the country administrator voluntarily adopts it. Generic top-level domains like .com and .org are under UDRP's scope. It is a cheap, fast and easy alternative to complex court procedures and long hours.
WIPO is the most important dispute-resolution service provider under the UDRP, accredited to ICANN for domain names. It provides skilled panelists, thorough administrative procedures and complete credence. It takes about two months for a WIPO case to be resolved, with a small fee to be made. A case with higher complexity may be heard in person.
A person may complain before the administration dispute resolution service providers listed by ICANN under Rule 4 (a) that:
A domain name is "identical or confusingly similar to a trade mark or service mark" in which the complainant has rights; and
The domain name owner/registrant has no right or legitimate interest in respect of the domain name; and
A domain name has been registered and is being used in bad faith.
The cases of trademarks and domain names conflict mainly involve issues related to the use of goodwill of a trademark by an infringer in the domain name to divert the potential customers of the owner of the trademark to a website not associated with that trademark, or use of meta-tags resulting in dilution of trademark or unauthorized registration of the trademark as domain name with the intent to extort money or to prevent the owner from using the trademark. The Cyber squatters quickly sell the domain names to other non-related entities, thereby enabling passing off and diluting of famous trademark or trade names.