OBSCENITY- AN OFFENCE UNDER THE INDIAN LEGAL SYSTEM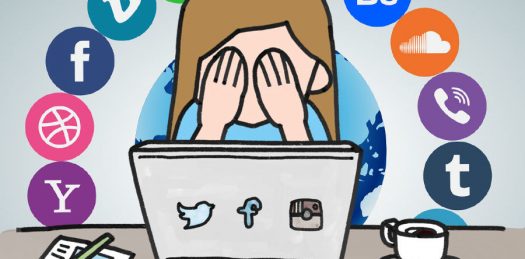 OBSCENITY
BY DIVVYANSHI GUPTA
Today we all live in a world where there is technology all around. As given in the Oxford Dictionary, the word "obscene" means "portrayal or description of sexual matters offensive or disgusting by accepted standards of morality and decency. Obscenity is all over the internet making it a very unsafe territory for its users. Obscenity is a category of pornography violating the traditional community standards that exist in India. Obscene articles, pictures, websites, etc. don't really have an artistic, literary or political value. Pornography in India is legal and protected by the Constitution if it is for adults. But child pornography and obscenity is a very controversial topic which has had a very unclear definition over the years.
TEST FOR OBSCENITY
The Hicklin Test: In the case of Regina v. Hicklin, 1868 "The Hicklin Rule" was established. According to this test, any part of a work can be looked upon for obscenity which might be harmful for children and some adults.
Roth Test: In the case of Roth v. United States, 1957 the federal law which prohibited the mailing of any material which is "obscene, lewd, lascivious, or filthy…or other publication of indecent character" was challenged. The Court gave the opinion that "obscenity is not within the area of constitutionally protected speech or press." Justice William J. Brennan Jr. made a test for obscenity called the Roth test. This test focuses on the theme of the material and not only certain parts of it. The material that was sex-related and would incite lustful thoughts were obscene.
OBSCENITY- AN OFFENCE UNDER THE INDIAN LEGAL SYSTEM
In the Indian Legal system, the offence of obscenity comes under:
The Information Technology Act, 2000
The Child Protection of Children from Sexual Offence Child Act, 2012
Criminal Procedure Code
Indian Penal Code
Article 19(2) of the Indian Constitution permits legal infringement of the right to freedom of speech and expression on the basis of decency and morality. Indecent and obscene are two very similar words. The Court says that they understand any material as obscene which has ability to corrupt the minds of people.
THE INDIAN PENAL CODE, 1860
Section 292 of the IPC defines the word "obscene" as "a book, pamphlet, paper, writing, drawing, painting, representation, figure or any other object, shall be deemed to be obscene if it is lascivious or appeals to the pruri­ent interest or if its effect, or (where it comprises two or more distinct items) the effect of any one of its items, is, if taken as a whole, such as to tend to deprave and corrupt person, who are likely, having regard to all relevant circumstances, to read, see or hear the matter contained or embodied in it."
The punishment for the same under this very conviction is imprisonment of either description for a term which may extend to two years, and a fine which may extend to two thousand rupees and for a second or subsequent conviction with imprisonment of either description for a term which may extend to five years, and a fine which may extend to five thousand rupees.
INDECENT REPRESENTATION OF WOMAN (PROHIBITION) ACT, 1986
Section 4 of this Act prohibits the indecent or obscene representation of woman by using writings, paintings or publication. This is a punishable offence.
INFORMATION TECHNOLOGY ACT, 2000
According to this Act, storing or viewing of obscene material privately is legal but publishing or transmitting the obscene material is illegal. Section 67A of the IT Act,2000 specifically restricts the publication of sexually explicit material and section 67B of the Act prohibits child pornography.
CASE LAWS:
AVINASH BAJAJ V. STATE (NCT) OF DELHI ((2005) 3 CompLJ365Del.)
A person put up an obscene material(clips) up for sale on a website. These clips were brought by a lot of people. The website was questioned for uploading obscene content over the internet. The issue was that there was transmission as well as publishing of the obscene material on the website or not? The website was liable under section 67 of the IT Act, 2000 for the same.
A. ABBAS V. UNION OF INDIA AND ANR (AIR 1971 SC 51)
This case was based on pre censorship of content. The petitioner was given an 'A' certificate for his movie. He filed a complaint and was given a 'U' certificate with some cuts to the movie. He challenged the decision saying that there was a violation of his right to freedom of speech and expression. The Court observed that the censors must look into the value of the art while making any decisions. Further the petitioner was given a 'U' certificate without any cuts.
RECENT CASES INVOLVING OBSCENITY:
(TIMES OF INDIA, UTTARAKHAND, JANUARY 18,2020) A 35 year old man was arrested in Haridwar who was secretly shooting obscene videos of two tenant girls while they were bathing.
(TIMES OF INDIA, MUMBAI, JANUARY 22, 2020) The Civic Education Department suspended a teacher from a BC school in Bandra who was sharing obscene content with his colleagues on a WhatsApp group.
(TIMES OF INDIA, PUNE, FEBRUARY 24, 2020) A 23-year old man was showing a woman porn clips on his phone and was making obscene gestures.
CONCLUSION
There are more and more number of cases of obscenity surfacing in India. This is an issue of great concern. Even when it is a punishable offence, there are a lot of people committing it. It is a social evil which has corrupted he minds of all.  More awareness needs to be created so that no man or woman is ever subjected to shame due to obscene acts of others.