Kuthiyala Absconding declared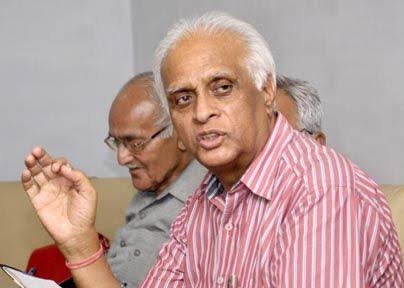 Damini Tripathi :-
The criminal of appointment and economic irregularities, ex vice chancellor of makhanlal chaturvedi national university of journalism and communication has been declared as absconded. The court of Special judge, Sanjeev Pandey has declared him as absconded and pasted a report in the court notice board by declaring him as absconded. He has also given the orders to show this news in regional newspapers. Court has given the deadline of 31st July to present himself before the court.
Special judge has explained in the order sheet that Brij Kishore Kuthiyala have to present before the court till 31st July. As the deadline is crossed, we will assure that the property of the person is will be confiscated and a strict investigation will be done against it. District court abandoned his relief on 22 June. After district court abandoned the relief offer, Kuthiyala gave an advance relief offer in Jabalpur court. But Jabalpur High court also abandoned the relief on 22 July.
The head of EOW, Avanish Kumar Srivastava presented one application letter diary and told the court that Kuthiyala is declared as criminal under article 409, 420 and 120 with other articles added. We have searched for the criminal in his Bhopal office and also searched him in the address of Delhi, Chandigarh and Haryana. But we haven't found him. Criminal is trying to escape from getting into the custody.