Indore anand utsav – Happiness Conference at district level .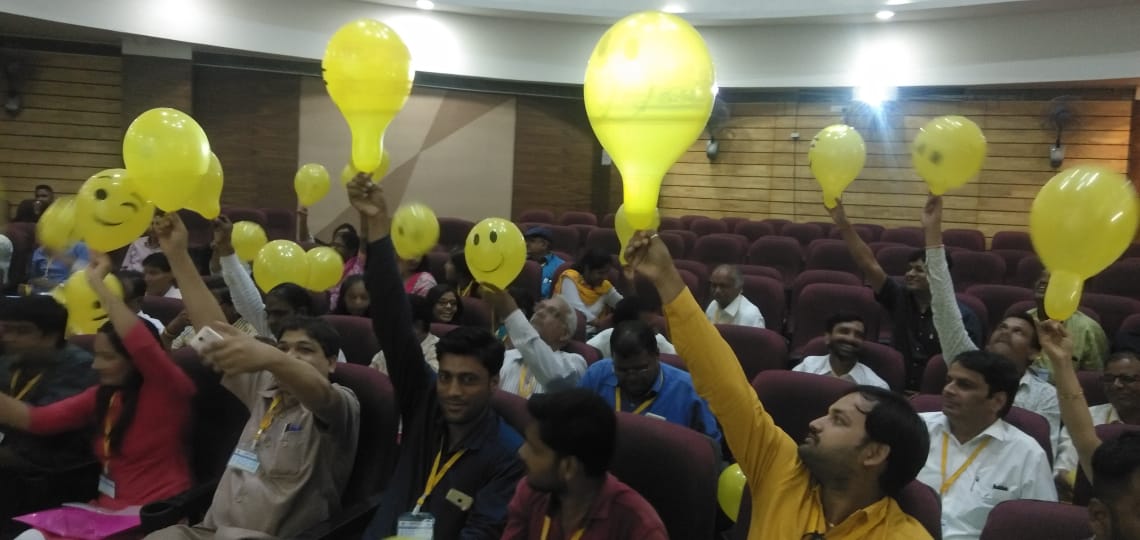 Indore: Jealousy, malice, dispute, fight, quarrel, hostility, murder, suicide have become common today. In such situation, the State Government through its Spirituality Department has established an institute called State Anand Institute, which promotes positive thinking. The institute is conducting a Happiness Conference at district level in its Collectorate Meeting Hall.
The gathering was addressed by Additional Collector (Development), Smt. Neha Meena. She asserted that inner happiness can be attained by listening to music, exercise, yoga, charity etc. We must resort to meditation and yoga for inner peace. All religions preach that helping others is the best thing to do. We must help the poor, old, handicapped and the homeless. In this world of materialism, human lifestyle has changed which has led to tension and stressful living and sometimes people are not able to handle this stress and tension. Man can reduce the stress by listening to songs, music, by exercise, yoga and meditation. She said that utmost contentment can be experienced by helping others.
It was informed in the program by Shri Vijay Mevada and Shri Arvind Sharma of the Happiness Department that there are 23 Anand Clubs in Indore District. They organize Anand Melas, Anand Utsavs and Anand Sabhas. They are conducting "Neki Ki Deewar" program at MY Hospital and Rani Sati Gate. Anyone can become honorary Anandak by registering online at the website of State Anand Institute www.anandsansthanmp.inAnand mohstsav website .
At present, 1600 Anandaks are giving their services voluntarily at the State Anand Institute. Recently, the State Anand Institute has organized sports events under the Anand Utsav at Sanver, Mau, Depalpur, which were attended by a large audience. People have registered themselves by filling up the prescribed format for joining as Anandak workers. The program was conducted by Smt. Sunaina Sharma.
The ITEE Cyber Welfare Society is also working on Cyber awareness in Indore, since the last three years will plan to start cyber happy club in Indore.
Under any circumstances, a person should not let go the moments of happiness. It is very important to rejoice the moments of happiness. Happiness is found in very simple and small things. The feeling which comes to you when you forgive someone for his mistake is unparalled. Man does so many things to get happiness but does not understand that happiness is around him only. He just needs to realize it.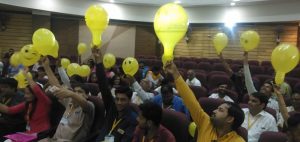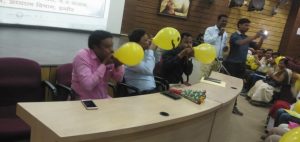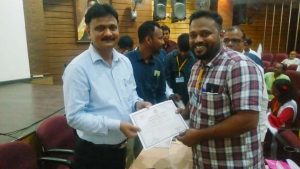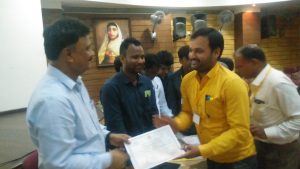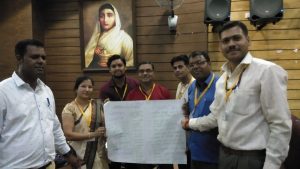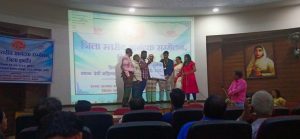 ­