IDENTITY THEFT & ITS LEGAL IMPLICATIONS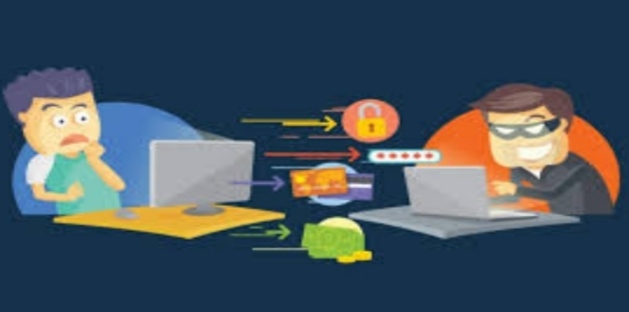 IDENTITY THEFT & ITS LEGAL IMPLICATIONS
– Kajal Sharma
"Like other forms of stealing , identity theft also leaves the victim poor and feeling terribly violated ."
– George W. Bush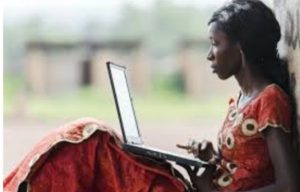 With changing time and dimensions crime has also evolved , therefore crime is not limited to just physical but have even extended to cyber crimes as well. Online crimes like cyber bullying , hacking , phishing schemes, cyber stalking , online harassment comes under purview of cyber crimes therefore cyber crimes are those crimes which basically have an involvement of either networking or computers.
All provisions related to cyber crimes are dealt under Information Technology Act,2000. Along with facilitating the filing of records of electronic nature of this Act is to provide a legal recognition to electronic –commerce .
Some examples of cyber crimes includes : Cyber stalking , online harassment , phishing schemes , Invasion in privacy ,Theft scams etc. India has experienced a tremendous growth in cyber crimes . One wrong click and you will lose all your files , pictures along with your privacy . Some applications requires access to not only your emails but your gallery and even to your contacts which ultimately leads to exploitation. Users agree to their terms and conditions even without reading them and this carelessness leads to huge loss not only mental or physical but that times financial also. There must be awareness camps for enlightenment of citizens regarding various cyber crimes .
Cyber Crimes are growing tremendously and many innocent people are being strangled in phishing , online thefts , children are being subjected to agony and pain due to intrusion into their privacy, private life as well this also portrays how everyone is being affected by these cyber crimes .
It can be observed under Indian Penal Code , 1860 that most of the offences are described as well as well as punishment for such offences has been also provided but unlike Indian Penal Code neither National Cyber Security Policy 2013 nor Information Technology Act , 2000 defines term cyber crime.
Cyber – crime is any offense/crime which is carried out using computers, software, web and the internet or any other digital mode . Perhaps the most popular method of cyber attacks is identity fraud in which hackers use the web to deprive certain people of their personal details, other confidential & sensitive information – data.
Cyber – attacks have become one of the world's most critical issues in recent days. It incorporates unauthorized access to data and data protection breaks, such as confidentiality, login information, etc .Cyber theft is a facet of cyber – crimes, which implies a theft which has taken place via medium of computer or any digital means .Identity fraud, password theft, theft of data, Internet time theft, etc. are perhaps the most prevalent kinds of cyber theft.
NEED FOR CYBER LAWS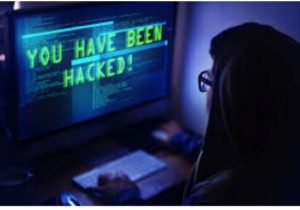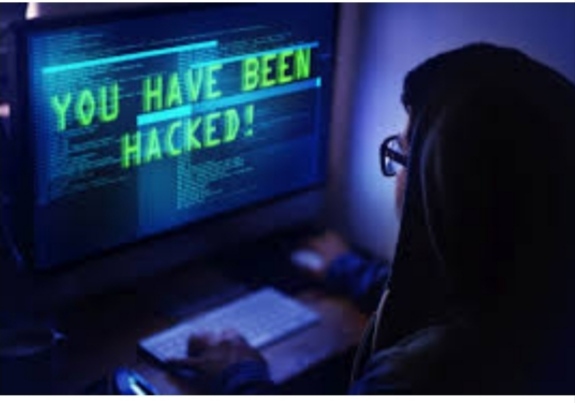 In today's era it can be seen that everything is somehow related to technology, now be live in techno-savvy environment .World is evolving into more of digitally advanced space so is the crime.
With changing in time and advancement in technology can be seen too. This can be seen in way how internet has expanded its branch into e-commerce, e- business, e-governance. People now live in a cashless society i.e payments are now made via credit/debit cards , Paytm, Google pay, BHIM. All issues of legal nature which are anyhow related to internet usage comes under ambit of cyber laws .
Cyber law deals with basically regulation of computers , software and of the Internet .Cyber law is significant because it penetrates almost every dimension of transactions and activities and involves the world wide web and cyber world, internet & web .
Cyber law is the component of the broader legal structure concerned with Internet, cyberspace and their respective legal issues. Cyber law encompasses a relatively wide field, including a range of subtopics including freedom of speech, network/internet connectivity and usage, and internet privacy.
Since now Internet is also one of the fundamental rights depicts how it has become a necessity and how number of users of internet has bloomed which has ultimately lead significant need for cyber laws .It can be seen that almost everyone and everything revolves around internet and therefore everybody is affected by cyber law.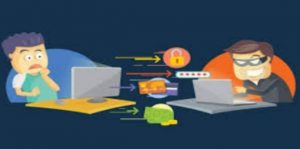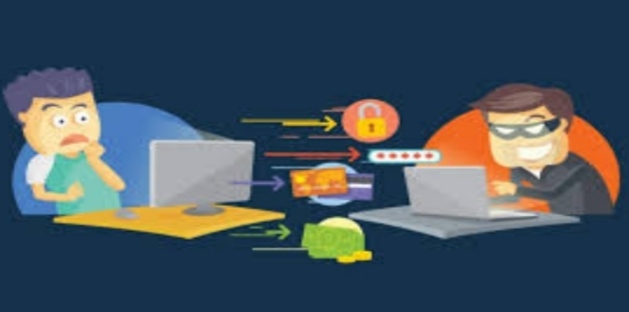 Theft of identities has developed into a global problem. It is an area of significant importance. Identity fraud is considered a new era Phenomenon. However, the truth prevails that owing to the digital technology transition there are some consequences that have contributed to successful development whilst some have been a matter of significant concern and identity fraud is one of them. Stealing of identity is about unlawfully acquiring identifying details from someone who determines one's identity for material advantage. It is the most prevalent type of cyber-theft.
Identity theft can occur whether the victim of the fraud is living or has died.
Establishing a false identity or imitation by generating several email-ids has been very popular and has culminated in fraud commissioning in order to acquire all other details that cyber criminals may use to take over the identity of the user and conduct various crimes. The advent in technologies has resulted it even simpler because it is very challenging to trace the person who is imitating / impersonating because Internet and electronic interactions provide an entity with a degree of confidentiality and privacy.
Theft of identities also known as identity fraud is a crime in which the accused receives the key pieces of confidential information. Theft of identity relates to the illegal usage of somebody's identity and private details for accessing cash, loans, etc. Identification theft involves deliberately stealing someone else's identification to achieve a financial advantage or some other value in the name of the victim. That is when hackers intercept your sensitive details and enter your bank account or use the information to conduct theft or a felony.
IDENTITY THEFT – EFFECTS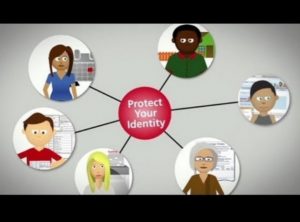  A theft or identity fraud occurs if a criminal accesses and allows use of the information to achieve economic benefit by gaining access to sensitive details such as your name , address, credit card or bank account numbers, social security number, mobile or service account numbers , passwords or health insurance numbers.
 The steps that you have to take, the extent of your rehabilitation and the effects of compromised personal details depend in large part on the kind of identity fraud you have been suffering.
 In some situations, several individuals have invested over six months addressing identity fraud financial and credit issues.
 The identity fraud will impact in four separate ways for victims:
a) Economically – financial difficulties that can be created by identity theft can last for months or even years after your sensitive information is displayed. Identity robbers can also take away your properties and other financial accounts, which could impact your health, your lease, and the schooling of your children.
And identity fraud isn't really something you should ignore, especially when it includes confidential, publicly identifying details such as your card number. For months or years, hackers can not use your information — waiting until a period when you might not be as vigilant to the danger. Thieves can also give away personal details for their monetary gains .
b) Sentimentally/Emotionally – Perhaps a less obvious result of stealing your personality is the emotional cost that may follow. Identity fraud is typically a felony that is faceless and can cause a number of emotional feelings. The first emotion that perpetrators will come across is rage. But further intimidating and long-term consequences can enter the picture after the major jolt. Victims may blame themselves or relatives for not being properly careful about their personal records. Because identity fraud may be confidential, victims can feel that they have failed
c) Intellectually – Difficulties of identity fraud may also show outward symptoms.When anyone uses your name or identification to conduct offences, when you are charged by law enforcement personnel, this is a really difficult circumstance. Even before you clear your identity, your record of conviction can always turn up on previous analyzes, affecting all down the track, from occupation to housing choices. For example, if your credit and debt are affected you could lose your home. If your work is impaired you might lose your job and that you could also skip new company ideas
d) Socially – Within today's internet-focused world, the online world is another way identity hackers may reach confidential personal details such as the email keys and social network pages. Whether you rely on the internet for your commercial enterprise or use it to remain connected to your family members and friends, through using your existing account information, cybercriminals can destroy your name or put your work on line and even develop new, fraudulent stories on which they can post abusive statements while trying to pretend to be you.
LEGAL PROVISIONS FOR IDENTITY THEFT
An identity theft entails both stealing and fraud, thus the provisions of the Indian Penal Code ,1860 (IPC) concerning forgery are sometimes cited along with the Information Technology Act, 2000. Any of the parts of the IPC, such as forgery (Section 464), creating fake documents (Section 465), forgery for dishonest purposes (Section 468), reputation (Section 469), using a fabricated document as legitimate (Section 471) and possession of a document believed to be fabricated and planning to use it as legitimate (Section 474) can be merged with those in the IT Act.
The Information Technology Act, 2000 (IT Act) is the key piece of law concerned with cybercrime laws in India. Some of the sections addressing Cyber Theft are:-
 Section 43 -Where any party is liable to pay compensation to the individual so impacted for the operating, computer device, etc. without consent of the owner .
 Section 66- Where a person, dishonestly or fraudulently, does any act referred to in section 43, he shall be punishable by imprisonment for a period of up to three years, or by a fine of up to five lakh rupees, or both.
 Section 66B – Provides for punishment for receiving dishonestly stolen computer resource or communication device is imprisonment for a term that may extend to three years or a fine that may extend to one or both rupees.
 Section 66C– provides for the punishment of identity theft as follows: Whoever,fraudulently or dishonestly, uses any other person's electronic signature, password or other specific identification function shall be punished with the imprisonment of either type for a term of up to three years and shall also be liable to penalties with the prospect of expanding one lakh to rupees.
 Section 66 D, on the other side, was introduced to prosecute the impersonation of theft through computer resources
ANALYSIS
A 33-year-old woman was arrested by cyber crime officers in Bengaluru today for allegedly cheating people by posing as a fake television producer and director at ETV Channel, using a Facebook account.
"The accused, Y Sreelatha, was cheating people by using a fake Facebook account in the name of 'Sridevi Tummala' and posing as a producer and director of ETV Channel causing damage to the reputation of the organization," the police said in a statement.
Ms Sreelatha also allegedly cheated a man and collected Rs 6 lakh from him.
"She sent a friend request to one Kranthi Kumar of Manikonda and developed a close friendship with him through Facebook messaging and sent photos of some other woman. He believed and fell in love with Sreelatha by seeing those fake pictures. She took advantage of this and made him pay an amount of Rs 6,00,000 in her bank account at different times," the police said.
She was also reportedly arrested by the Hyderabad cyber crime police in March 2017 for allegedly committing a matrimonial fraud.
The Bank NSP Case
This is one of the leading cases of cyber-crime, where a bank management trainee broke up with the girl he was about to get married. The girl subsequently developed a fake email address, and started sending emails from the bank's machine to the boy's international clients. That culminated in the company's customers missing out. The corporation brought the bank to trial and was kept accountable for transmitting emails through the bank 's server.
Tax Case in Andhra Pradesh
In Andhra Pradesh a businessman has been revealed by government officials. He was the director of a plastics company and was detained by the Vigilance Department, and Rs. 22 crore cash was seized from his home.
The accused wanted to show vouchers to illustrate the validity of his profession, but his machine was monitored by the surveillance department and discovered out the accused was operating five companies under one company's roof, and he even provided fraudulent or redundant vouchers to reflect his revenue reports and avoid cash.
With the spike in the amount of frauds and cyber-related violence, the government is coming up with fine-tuned laws to safeguard people's rights and defend against any internet mishappenning. However, stricter regulations have been developed in the hands of intermediaries and service providers (body corporation) on the security of "private personal details" while guaranteeing details safety and privacy.
REFERENCES
• https://www.ndtv.com/hyderabad-news/telangana-woman-posed-as-tv-producer-on-facebook-took-lakhs-from-people-2057876
• http://www.mondaq.com/india/white-collar-crime-anti-corruption-fraud/785836/cyber-thttpsheft-a-serious-concern-in-india
• https://blog.ipleaders.in/all-you-need-to-know-about-identity-theft-in-cyberspace-in-india/