How to Identify FAKE NEWS ?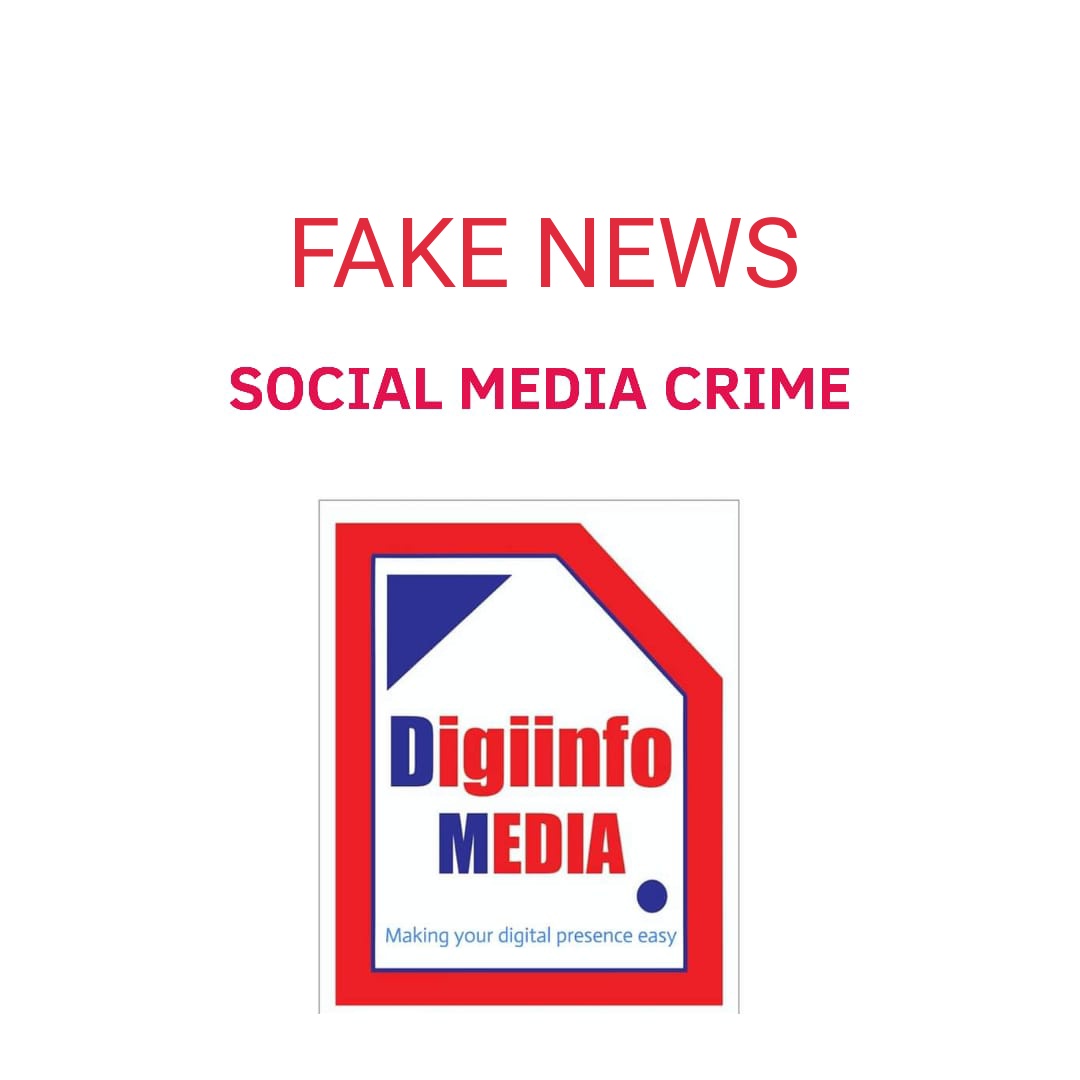 FAKE NEWS
– BY MARIYAM CHOWDHARY
Spread of false or misinformation on the various social media platforms such as the traditional news media (print and broadcast) or the new online social media with the intent to create chaos or mislead the public in order to damage a person or an organization, or to gain financially or politically.
The content in such news is often sensationalized with the primary motive of increasing readership/viewership and is also known as pseudo-news or yellow-journalism.
It is fabricated news with no factually correct information but is presented as a totally fact-based and reliable source. The makers of fake news gain profit by publishing such false news that attracts a large number of audience and improves their ratings. Many social media platforms like Facebook and twitter have been involved with the daily spread of fake news.
Fake news is primarily used for political purposes but in recent times they have also been reported from other areas like nutrition, and stock values. Since the readership/viewership of such news is very high, actual news and important issues are just neglected. Fake news is consumed by a very large section of our society and because of their strong claims, they make the audience believe in fake news. It is often used to defame the opposition political party most often during the duration of elections.
Such news often leads to life-threatening results and affects the social harmony of the society. When such news is targeted towards a particular community or a particular set of individuals, this results in communal riots and can have hazardous impacts.
Some of the examples of fake news are as follows:
1.CLICKBAIT– a false advertisement that uses hyperlinks or thumbnail links to get the attention of the reader and consists of misleading or sensationalized content.
2.PROPAGANDA– biased information that is used by politicians (mostly) to promote a political cause or a certain point of view.
3.SATIRE/PARODY-criticizing people's stupidity (particularly in contemporary politics) by the use of humor, irony, and exaggeration.
4.SLOPPY JOURNALISM-
5.MISLEADING HEADINGS
6.BIASED OR SLANTED NEWS
HOW TO IDENTIFY FAKE NEWS?
~Check the publisher's credibility.
~Check the source of the news.
~Be rational and check your biases.
~Examine the evidence.
~Check the author and the date.
~Read beyond the given news.
Fake news in INDIA.
India is severely affected because of fake news since India doesn't have a media policy for verification and has witnessed various instances where fake news reached the mainstream media and created havoc throughout the country.
Such fake news is mostly spread through social media platforms because of their heavy use in the country and has also become a major reason for violence like mob lynching.
For example;
TATA CHEMICALS had to face a major campaign in 2019 against them which was based on misinformation saying that one of their product TATA SALT contained high levels of potassium ferrocyanide.
There were fake notices being spread all over the internet about recruitment by THE NATIONAL MINERAL DEVELOPMENT CORPORATION. They had to caution people about fake recruitment notices.
In 2018, after the Kerala floods, there was a huge surge of misinformation about relief efforts all over the social media.
Misinformation related to CORONAVIRUS and its home remedies with no verified claims and fake advisories has been spread all over the social media.
HOW TO COMBAT FAKE NEWS IN INDIA?
Internet shutdowns are one common way used by the government of India to control the spread of rumors and fake news over social media.
Since WhatsApp was linked to many killings due to the spread of rumors, WhatsApp introduced various measures to control the spread of misinformation like limiting the number of people you can forward a message to, a small tag appears along with all the forwarded messages, etc.
Twitter also took steps to curb the spread of fake news such as deleting accounts.
Journalists are trained by Google news to spread awareness about fake news and train them anti-misinformation practices.
There are various fact-checking websites created by media houses.
In 2019, the Ministry of information and broadcasting set up a fact-checking unit that will work on the four principles of "Find, Assess, Create and Target"(FACT). It focuses on the verification of news related to the Government.