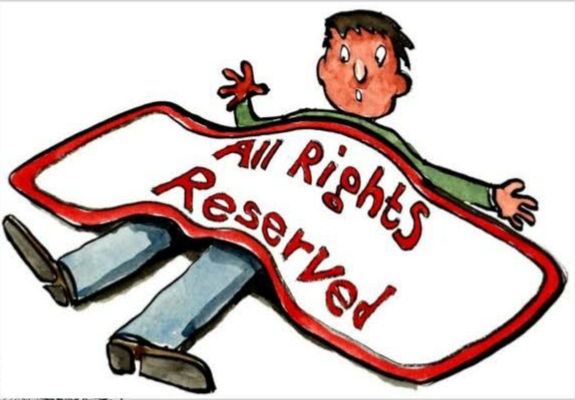 INTELLECTUAL PROPERTY RIGHTS(IPR)
– By Megha Malhotra
"Owning the intellectual property is like owning land: You need to keep investing in it again and again to get a payoff; you can't simply sit back and collect rent."
Each individual, even animals, has a tendency to secure a physical thing they have. No one will acknowledge that anybody without their consent or without a basic affirmation, copies or duplicates their compositions, writings, designs or products or any invention made or done by them and take the credits. By not having a framework set up to officially ensure the intellectually created work of an individual, the general public would strike at the base of resourcefulness and advancement of its own kin. The society consistently needs new thoughts, ideas, products, forms, designs, plans, etc to improve the personal satisfaction, have better wellbeing for its kin, produce new things and have a trade advantage by expanding the size and quality.
Globalization driven by synthetic, pharmaceutical, electronic and IT enterprises has come about into huge interest in R&D and this procedure is characterized by shortening of product cycle time and high risk of reverse engineering by competitors. The Industries realized that to secure an innovation, trade secrets are not the only way. So, to appreciate an invention or innovation, uniform licensed innovation rights or intellectual property rights must be a significant part of the World Trade Organization (WTO).

What is IPR?
Intellectual property is the up-shot of the human mind including creativity ideas, inventions, industrial models, trademarks, songs, literature, symbols, names, brands,….etc. Intellectual Property Rights do not vary from other property rights. They permit their owner to completely benefit from his/her product which was at first an idea that developed and solidified. They additionally entitle him/her to prevent others from using, dealing or tampering with his/her product without prior permission from him/her. He/she can in fact legally sue them and force them to stop and compensate for any damages. Thus, Intellectual property (IP) is a basically a term that refers to inventions which are created as a result of someone's creativity. The person responsible for the creation is given rights in the form of patents, copyrights or trademarks. The concept of IP did not happen overnight. Instead, IP as we know it today, has evolved over time.
Need for IPR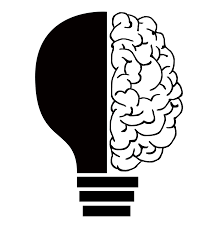 "Intellectual Property is the oil of the 21st century." Intellectual property insurance is critical for fostering innovation and encouraging development. Without protection of ideas and businesses, individuals would not reap the full benefits of their inventions and would concentrate less on research and development. Similarly, artists would not be fully compensated for their creations, manifestations thereby adversely affecting their cultural vitality would suffer as a result.
History of IPR
• Inception of IPR
The notion of IP dates right back to 500 BC when the Greek territory of Sybaris permitted its residents to acquire a patent for "any new refinement in luxury." Since then, refinements have been made and laws with respect to copyrights and trademarks have gotten increasingly complexed and comprehensive. The laws are made to motivate people creativity and make it feasible for innovators to receive the rewards of their genuine and unique ideas.
• Intellectual property in colonies
Twelve of the original colonies established their own framework for protecting its citizens. The only colony to not participate was Delaware. It soon became evident that having individual systems for each state was not the best idea. This discovery lead to the creation of federal laws that had precedence over state laws.
• Global intellectual property
In 1883, the Paris Convention was created and jt provided protection to inventors so their innovations were safe, even if they were used in other countries. Later on, in 1886, the Berne Convention was initiated to provide international protection of all forms of writing, including songs, drawings, operas, sculptures and paintings. In 1891, trademarks gained extensive protection with the establishment of the Madrid Agreement. Eventually, the offices that were created by the Paris and Berne Conventions combined to create the United International Bureaux for the Protection of Intellectual Property, which inevitably became the current-day World Intellectual Property Organization, an office of the United Nations.
• Emergence of copyrights, patents and trademarks
Intellectual property is protected through the acquiring of copyrights, patents and trademarks. These elements were not referenced in the early history of IP. The primary statue including any of these ideas did not occur until medieval times in Europe, when the Statute of Monopolies was initiated in 1623. During this time, different guilds controlled all significant industries. Each guild held a major power, as the government invested in them to dictate which products and raw materials could be imported and how the items could be produced and sold. The guilds were additionally accountable for bringing new innovations to the marketplace. So, they had control over inventions, even if they did not create them themselves.
• Ownership Rights
The Statute of Monopolies made it possible for inventors to hold the privileges of their creations, and monopolies i.e. restraining infrastructure were no longer granted. The law also guaranteed that inventors would be allowed a 14-year period of exclusive rights to govern how their inventions were used. Then, in 1710, another piece of legislation, The Statute of Anne, came into being. This statute provided 14 years of protection for an inventor. It likewise permitted inventors to renew their protection for another 14 years. It is important to note that this statute focused on copyrights for authors so they could have power over the recreation and distribution of their work. It protected inventors and their innovations.
• History of copyrights
The Copyright Law, from the staring, has been designed more by the economics of publication than by the economics of authorship. Italy witnessed the first known copyrights. By the end of 1460s the craft of printing was introduced in Rome and Venice. The Venice provided a number of privileges in terms of import of franchise, exclusive licenses to print or sell an entire class of books, prohibition of import of books printed abroad and patents for the improvement of printing and typography. As the focus was on printing books in public domain (such as the Bible), the rights of authorship were not given primary importance.
The first franchise for printing was received from a German printer Johann von Speyer. In 1493 the Venetian Cabinet gave Daniele Barbaro an exclusive 10-year grant of proprietary rights for the publication of a book authored by his deceased brother. With the advent of digital technologies and new forms of works being created, especially for internet purposes, publishers' stakes seem to be increasing each day as the quality of replication and ease of replication have become extremely easy.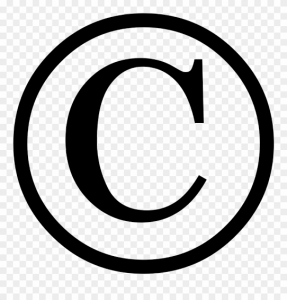 Venice is the birth place of intellectual property system as we can that major legal works in regards to this area was done here. For the first time intellectual property right system was created which later was followed by the other countries. Many scholars regard that first copyright law came in the world in the form of a decree issued by the Venice Council around 1545, which restricted the printing of any work without the due permission of the original author. Apparently no steps were taken to maintain a register for the copyrighted works. Afterward similar laws were introduced by other European countries. The censorship was introduced by each country to not to publish any material that was considered unacceptable by the society. Such laws of the country was applicable on printing and publishing material generated within the country and not publishing and printing of books, pamphlets etc. which were imported into the country.
Therefore, the essential element of international obligation which we find in the present model was missing. We can see the major transformation in the character of Intellectual management in different countries since the borders and barriers to global trade and commerce are disappearing. It was driven either consciously or unconsciously by the essence of promoting fair competition and attaching due respect to the creators of knowledge.
But the Formal copyright laws actually began in the United States in 1790 with the introduction of the federal copyright law. This law established a 14-year period in which inventors and other creators had eminent rights to their creations. If, at the end of that time, the holder of the copyright was still alive, those rights extended another 14 years. Over the following 200 years, additional time was added to extend the copyright period. Currently, copyrights last for the inventor's lifetime, plus an additional 70 years. The scope of the copyright law has also expanded over time. The law currently covers photographs and musical recordings, as well as written materials.
• History of patents
Patents began as a tool for promoting and introducing new products, technologies and techniques in European countries. A patent is an exclusive right granted for an invention a product or process that provides a new way of doing something, or that offers a new technical solution to a problem. During the 18th century, it started to become obvious that industrial inventions needed to be protected. This idea gave birth to patent laws. It took close to 100 years before patents began to be taken seriously. However, it was still difficult to be awarded a patent, as the decision was left mostly to the individual interpretations of patent officials and judges. By the mid-20th century, that changed, and there was a dramatic shift in favour of the inventors.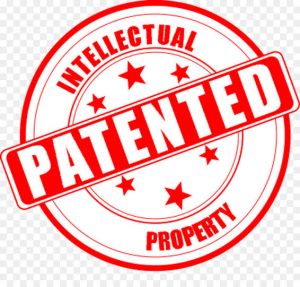 The history of granting patents can be traced back to the fourteenth century. On some matters England was technologically advanced in compared to other European countries, and used to attract artisans from different parts on special terms. Thus, one such people decided to come to England and he would need the locals. And with time those locals used to get trained in any particular trade and craft, but those locals were likely to become competitors to the trainee or an immigrant and hence a threat to the monopoly. Therefore, protection was given to the immigrant to have a monopoly for few years, to enable him to exploit the economic returns of his art, special expertise, or technological innovation. It is interesting to note that the original period of protection of 14 years for a patent was not with out reasons. Seven years was the term of service of an apprentice, so the protection for fourteen years meant protection for two generations of apprentices.
This period was continued until recently, even though the concept of seven years apprenticeship is no longer followed. As early as 1332, the Venetian Grand Council decided to create a privilege fund for providing loans and other rewards to a foreign manufacturer of windmills who attempt to bring knowledge of this art to the city. In 1416 the Council granted to Fransciscus Petri, from the Island of Rhodes, a patent for a superior device for filling (shrinking and thickening) of fabrics, this patent gave exclusive rights for 50 years to Petri and his heirs to build, alter and reconstruct the apparatus.
Protection of Intellectual Property Rights
Protection of IPR allows the innovator, brand owner, patent holder and copyright holder to benefit from his/her work, labour and investment, which does not mean monopoly of the intellect. Such rights are set out in the International Declaration of Human Rights, which provides for the right to benefit from the protection of the moral and physical interests resulting from the right holder's work; literal or artistic product.