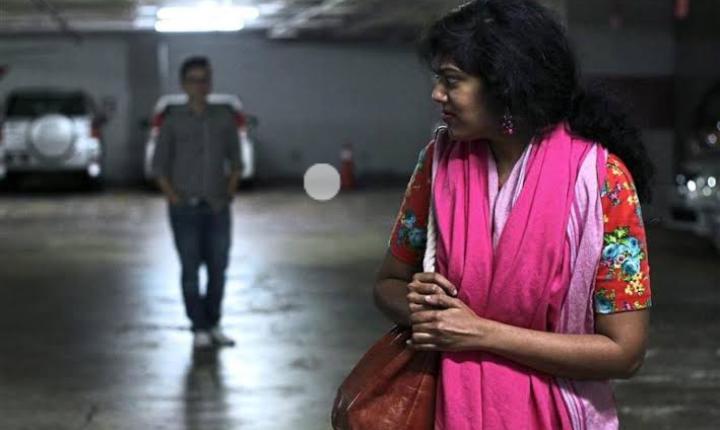 Cyber stalking means keeping an eye on a person continuously without his consent, with any electronic means. Cyber stalking is a criminal activity, when a person uses any electronic means like cell phones, internet, social media platforms or any other electronic means to stalk any person or to harass anyone. These stalkers make use of email, chat rooms, or instant messages or online media to harass the victim. Most cyber stalking is faced by women or young girls which is later converted into online harassment to them. With the growing no. of internet users increases the chances of no. of online harassment and cyber stalking in India, which is usually faced by young girls or women on their daily basis. Online harassment includes-Public actions or threats, false accusations, hacking the sites of the victim, passing of sexual remarks, publishing materials to defame, humiliating the person, etc.
LEGAL PROVISIONS ON CYBER STALKING AND ONLINE HARASSMENT
LEGAL PROVISIONS UNDER INDIAN PENAL CODE
1. Section 354 D of Indian penal code, prescribes stalking as, following a person or attempts to contact such person to foster personal interaction despite a clear indication of disinterest from that person or whoever monitors the person by the use of the internet, email or any electronic form which results to fear of violence or harm in mind of such person, commits the offense of stalking.
2. Section 354A of IPC punishes for the offense of sexual harassment with 3 yrs. of imprisonment or fine.
3. Section 354C of IPC punishes for the offense of Voyeurism. It is an act of capturing the image of a woman engaging in a private act or disseminating the image without her consent. This section prescribes 3 yrs of imprisonment for a first conviction and 7 yrs. of imprisonment for 2 and conviction.
4. Section 509 of IPC says if someone is constantly bugging anyone with derogatory verbal abuse because of gender. This section provides that any person who utters any word or makes any sound or gesture, intending that such word, sound, or gesture seen by women insult her modesty, shall be punished with one-year imprisonment.
LEGAL PROVISION UNDER INFORMATION TECHNOLOGY ACT
1. Section 72 of the IT act deals with the offense of stalking, prescribes, any person who get secured access to any electronic record, book, register, information, etc. without the consent of person discloses such electronic record, information, image, document or any other material shall be punished with imprisonment for a term which may extend to 2 yrs. or fine which may extend to 1 lakh rupees.
2. Section 67 of the IT act prohibits and punishes with imprisonment up to 3yrs on first and 5 yrs. and fine on second conviction on transmission and causing of transmission of obscene content.
3. Section 66A of IT Act, 2008 provides:
Any person who sends, using a computer resource or a communication device
(a) Any information that is grossly offensive or has menacing character; or
(b) any information which he knows to be false, but to cause annoyance, inconvenience, danger, obstruction, insult, injury, criminal intimidation, enmity, hatred or ill will, persistently by making use of such computer resource or a communication device,
(c) any electronic mail or electronic mail message to cause annoyance or inconvenience or to deceive or to mislead the addressee or recipient about the origin of such messages, shall be punishable with imprisonment for a term which may extend to three years and with fine.
This section was struck down in Shreya Singhal v. Union of India in 2015 as it arbitrarily, excessively and disproportionately invaded the right of free speech and was so wide that any opinion on any subject would come under its ambit.
Offenses Sections
Sec. 292 A IPC-Printing etc. of grossly indecent or scurrilous matter or matter intended for blackmail
Sec. 354 A IPC-Making sexually colored remarks, guilty of the offense of sexual harassment.
Sec. 354 D IPC -The offense of Stalking
Sec. 499 IPC -Sending defamatory messages by email
Sec. 507 IPC-Criminal intimidation by an anonymous communication
Sec. 509 IPC-Word, gesture or act intended to insult the modesty of a woman
Sec. 66E IT Act,2008-Punishment for violation of privacy
Sec. 67 IT Act, 2008-Publishing or transmitting obscene material in electronic form
Sec. 67 A IT Act, 2008- Publishing or transmitting of material containing the sexually explicit act, etc. in electronic form.
CONCLUSION
In the end, if any person is threatening or is going through cyber stalking or online harassment, then please lodge a complaint in your nearest cyber cell or at any police station or anyone can easily file a complaint online on cyber stalking or online harassment at any cyber cell portal.
modified and edited by Arfeen Sayyed