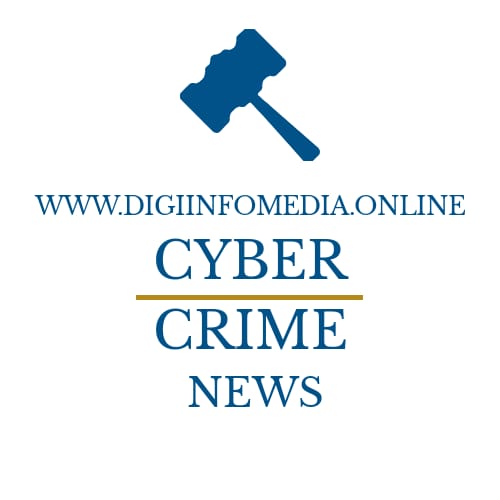 CORONA VIRUS FRAUD
BY AARUSHI AGARWAL:-
When you hear the word "cybercrime" or "hacker", you probably think of a man in a black hoodie with the hood up and a computer who is typic furiously, this is just an image that is created by the movies or tv shows in your mind. The real image is much professional and organized. The hackers have expert skills. Cybercrime can also be called a computer crime, the use of a computer as an instrument to further illegal ends, such as committing fraud, trafficking in child pornography and intellectual property, stealing identities, or violating privacy.
Delhi is ranked as the 2nd state which has the most cybercrime attacks In India. Currently coronavirus fears have forced many companies into letting their employees work from home. Screen time is increasing nowadays, cyber criminals have found a new tool to target people – spyware wrapped around Corona-related communications like the Delhi government's order on shutdowns, the Union health ministry's advisory and the WHO's e-mails offering free testing kits or updates. "Many people tend to engage for obvious reasons and end up having their phones and computers taken over by spyware. In no time, their e-mails, social media and bank accounts are broken into," said a police official. Since the Delhi government is taking measures to stop the spread of virus, the hackers are taking advantage of this situation. An e-mail feigning to be an official notification about the closure of schools, colleges and cinema halls in Delhi has gone to many who have been told to click on a link for more information. Those who have done so have had their phones and computers compromised.
Many others also received an email that claims to have come from the WHO office, offering free healthcare kits. Malware Hunter Team has identified a similar e-mail that pretends to be a WHO update on the Coronavirus outbreak. It contains a file that wants to take people to an external page which will end up installing an encrypted malware in their phones and computers. Then there is "deadly corona virus map" that has been identified by reason labs. This is an exact copy of an original John Hopkins Corona World Map and is designed to steal your critical information such as user names, passwords and credit card numbers. As you try to navigate through the map to learn the spread of this deadly virus, a malware identified as AZORult is activated which is essentially an information stealer.
The DCP (cybercrime) Aneesh Roy admitted that hackers are trying their best to take advantage of the Coronavirus pandemic to lure potential victims to download infected files through suspicious links. He also said that to create public awareness the Delhi Police has started an awareness campaign on social media.
"Usually hackers follow the footsteps of international criminals and replicate it on Indian targets. We are in touch with several international officials, who warned us about this possible threat. That is why we started warning the general public as well," Roy said.
Many officers are also claiming that the hackers are taking full advantage of this world crises.