A seminar on the safety of children.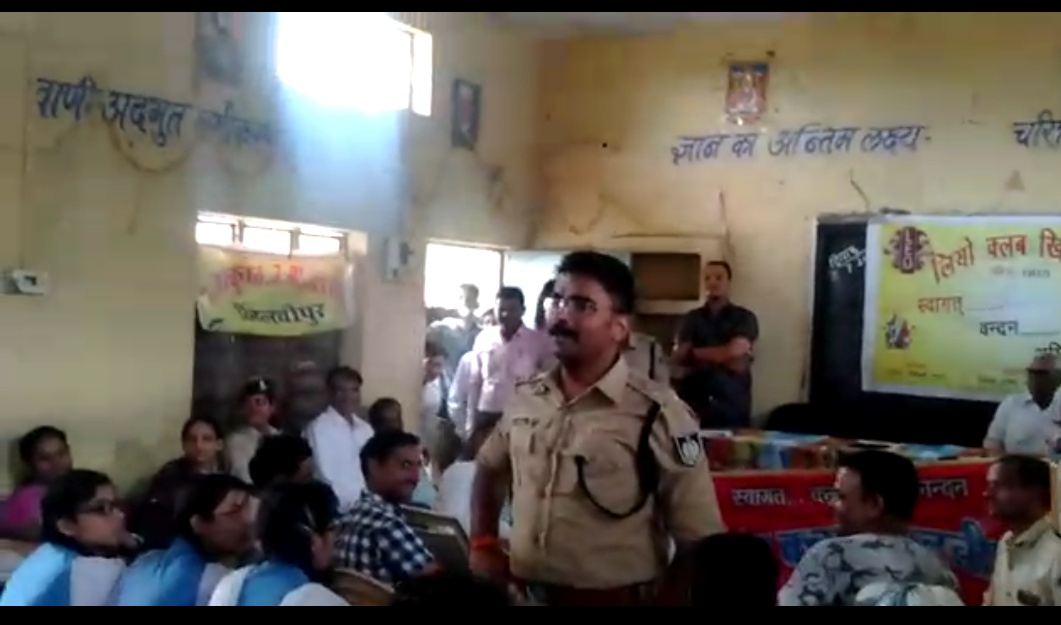 District Superintendent of Police, Mr. Pradeep Sharma, Chief Guest, organized a seminar on the safety of children under the auspices of Leo Club at Government Excellent School, Khilichipur.
It is well known that at the present time, the safety of children is a very sensitive and important issue, on which the discussion and discussion on "safety of children" was held in the Government Excellence at Khilichipur in district Rajgarh .
Superintendent of Police, Shri Pradeep Sharma, in a very simple language, with ease, told the child girls about social media including social media and the precaution being carried out in the present day.
Superintendent of Police told the girls about the use of Facebook, Instagram, Tweeter and Whatsapp as per the need of social media platform, including the use of sharing every thing with their families while telling about Good Touch and After Touch and all social media platforms. But there was also an explanation for not sharing anything with unknown people.Prashad Sharma, with very ease, told children about various incidents of girl child and tried to convince them by giving different instances where children on other hand were asking questions with curiosity.
With great enthusiasm and curiosity, many questions were asked from the guest sir, while the Superintendent of Police calm their curiosity by giving them answers to all the questions of the children.
At the end of the program, all the girls and other staff present on the spot were told in detail about many other services that provide security to the public, including the Hand Dial Service, Women Helpline 1090, Child Help Line 1098. Girls were also told to stay away from strangers and to tell your parents immediately if you find anything wrong in stranger's behaviour. After that you can directly contact police.
Some of the points given by the officials were-
1. Parents should teach their children about good touch and bad touch.
2. Parents should make them familiar with the behaviour of their neighbours.
3. You should keep a deep information about your neighbors.
4. Parents should always behave friendly with their children.
5. Parents should give their children important numbers such as police station, child helpline.
6. If parents are out of station, they should give the information to their trustable neigbours and relatives that their children are alone.
These are some of the points you should give to your children as suggested by the officials.