Plantation Initiative taken by Rajgarh SP Pradeep sharma.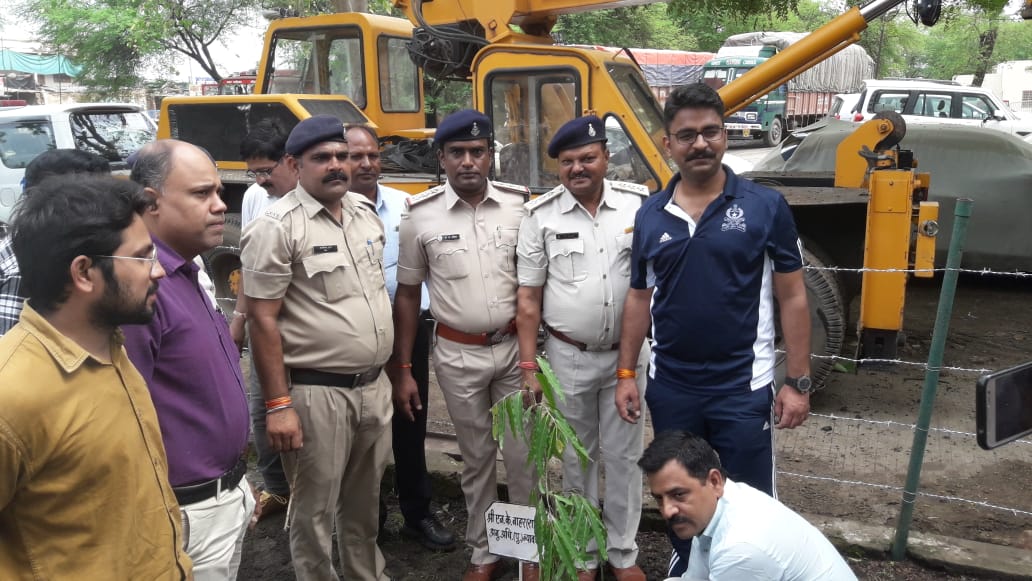 Characterized by the importance of plantation, honored by the District Police Captain, planted trees and public dialogue with meritorious students.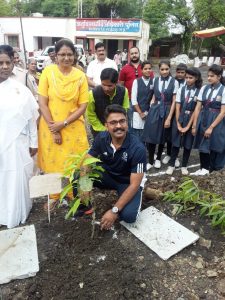 Due to increasing population and global warming, the temperature of the mother earth continues to rise, on the other hand, the continuous harvesting of trees has brought the balance of the earth to the brink of deterioration. Today, in the present day, the people struggling with a runny life,  Considering this concern, keeping in mind the importance of tree plantation,  In the pursuance of the instructions issued to the Superintendent of Police, Mr. Pradeep Sharma, to all the station officials in planting more trees in their respective police stations, today, on 10th July 2019, the Sub-Divisional Officer (Police) office at Bajora campus and police station  Plantation program was organized at Biaora city premises and Officer Mess Biaora.
On this occasion, Superintendent of Police Mr. Pradeep Sharma, Mrs. Nivedita Mudgal, A.D.J.  First Beaua, Mr. Vineet Saket J.M.F.C., Mr. Parmanand Snodiya JMFC, Mr. NK Nahar, SDOP Bauaa, Mr. D.P.Lohia Police Station in Beaua City, Mr.  Ramnaresh Rathore, in-charge in-charge, Mr. M.P.Atkwar, deputy ranger, Dr. Rakesh Gupta, CHC, Mr. Ashish Dubey, ADPO, Mr. Jugal Kishore Agrawal, President of Traders Association, Mr. Mahesh Agrawal,  Sh  Mr. Mohammed Hussain, social worker Shri Shamim Bhai, Mr. Musheer Bhai, Ms. Kakishi Bhargava, Mr. Azad Singh, Mr. Jagmohan Saxena, journalist, Principal of Sardar Patel School, Shri Kamal Prasad and students, students and students of Chatra and Shiva Honda showroom stages,  200 plants have been planted by the members and police staff at Baua. Resolve for the maintenance of plants and made people aware about the environment.
In the Plantation Program, students of  Sardar Patel High School School, Bawa, took part in tree plantations. Mr. Akshay Sharma, son of PR Yudhishtir Sharma, who was posted in the city of Baua city, was honored with the cash of Rs.5000 by wishing a good luck to the bright future of Akshay Sharma by the Superintendent of Police.
In order to prevent vehicular accidents and make people aware,  the Superintendent of Police and Police Staff, Shiva Honda showroom, in the view of security, radios were installed in the tractor trolley  coming from the rural area into the city.
Mass communication was done by Mr. SSP in the presence of people present in the police station area.  The work done by the public by the general public was appreciated.