what is exactly cryptocurrency?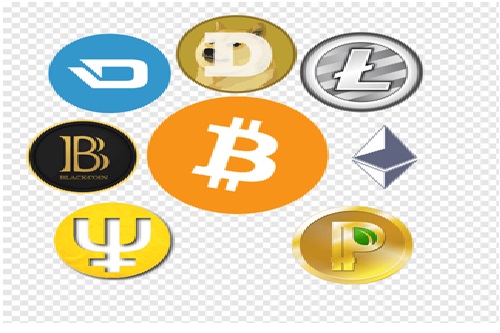 Cryptocurrency
By Isha Shukla
In all our lifetime, we must have come across the word cryptocurrency. But what is exactly cryptocurrency? Cryptocurrency is a form of virtual currency which works as a medium of exchange. It is just like any other currency but digital. Like any other currency, it can also be exchanged in return of assets, goods or services. It is secured through cryptography which is nothing but a method to protect data and information through computer codes. Through cryptography, it is protected in such a manner that it cannot be counterfeited or spent twice. They work on a decentralized system i.e. a system not regulated by a government or any financial institution. The system of cryptocurrency is peer-to-peer network. It means that the exchange of cryptocurrency happens directly among people and no third party like a bank or payment apps like PayPal or Paytm is involved. The user is in full control of their money and information constantly. Cryptocurrency uses a technology called blockchain for managing and recording the transaction. Blockchain technology is a virtual ledger which records transactions across many computers so that no record can be altered without consequently altering another record or block. One change in a block will result in a subsequent change to some or all the other blocks thus it is called blockchain technology.
History
In 1980s many innovators and developers had the idea of a digital currency. The idea came into being as many people thought that they had no control over their money and that government or financial institutions have too much power over them. Many attempts at creating a viable cryptocurrency were made with systems like DigiCash, Cybercash and Flooz. But they all failed because they depended on incompetent third-party companies for the verification and facilitation of transaction.
In 2009, a successful cryptocurrency system, Bitcoin, was developed by an individual or group going by the name of Satoshi Nakamoto. This was the first decentralized peer-to-peer network which used blockchain technology to avoid discrepancies and solved all earlier problems like double-spending and counterfeiting.
On January 12, 2009, Satoshi Nakamoto made the first ever Bitcoin transaction by sending 10 BTC to a person named Hal Finney. By 2011, world's first successful cryptocurrency came into being. By April 2011, one Bitcoin was worth one US Dollar ($) and by December 2017, one Bitcoin was worth more than $20,000. The current price of a single Bitcoin in 2020 is $7,576.24.
Legality of Cryptocurrency
With development of cryptocurrency many problems for the governments arose. A major issue is regarding the nature of cryptocurrency as it is decentralized and can be used by anyone anonymously. Due to this, it has a great appeal among the people for illegal trade of goods and services or for money laundering and tax evasion schemes. As of now following countries have declared cryptocurrency illegal-
Algeria
Bolivia
Ecuador
Bangladesh
Nepal
Macedonia
Countries like Japan, Germany, France, Holland and many more have legalized cryptocurrency and showed a positive attitude towards cryptocurrency and made provisions for its regulations in their own country. While some countries like India, UK, Canada, Russia though legalizing cryptocurrency have a neutral outlook towards cryptocurrency. It means that people can purchase or sale cryptocurrency but there is no provision of its regulation from their governments.
Advantages of Cryptocurrency
The main advantages of cryptocurrency are that there is low transaction fee and transfer of funds is easy. A person just needs to have a computer and an internet connection to do the transfer or transaction and there is no reliance on any third party. Only the conversion cost is to be paid by the person which is very less. Cryptocurrency also cannot be counterfeited as they are always encrypted by cryptographic technology. Hence it cannot be duplicated or fabricated.
Disadvantages of Cryptocurrency
The main disadvantage of cryptocurrency is the anonymity of its holder. It can be used in the sale of illegal goods and other illegal activities like tax evasion and money laundering. It is one of the main reasons why it is outlawed in many countries. It is highly volatile which means that its value keeps on changing rapidly and unexpectedly. There is also no remedy to hacking which causes a lot of security threats which makes cryptocurrency vulnerable and even more disadvantageous. There is also too much confusion among the public regarding cryptocurrency as there is no uniform law for its regulation.
There are pros and cons to everything that exists and same is the case with cryptocurrency. While complete adoption to it is very far from future but it has for sure paved a way for a new paradigm. People are still unknown and unaware to the world of Bitcoin and cryptocurrency but with their increase in growth and market cap it definitely has potential to change our lives for better.