Cyber crime against women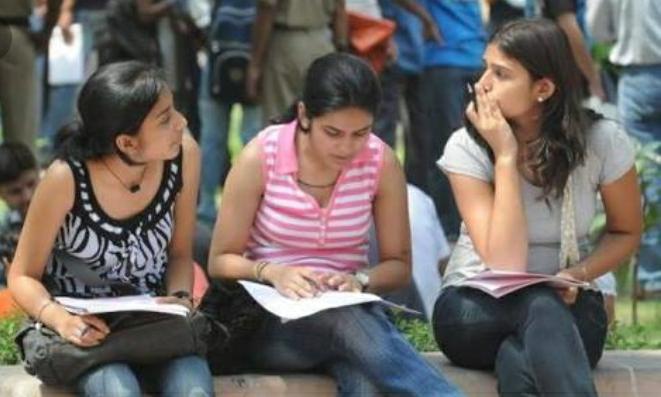 Cyber crime against women
The traditional Indian culture holds women in a very high regards, the women are glorified by the Vedas as the mother, the creator, one who gives life and worship it as a 'Devi' or Goddess. The women occupied a vital role and as such her subjugation and mistreatment were looked upon as demeaning to not only the woman but towards the whole society. [1]
The cyber world in itself has a virtual reality in which anyone can hide or even falsify their identity, this gift of internet is used by the offenders to commit crime and
then hide under the cover of internet. Women are treated as inferiors from a very long time and the wrong doers often think they would not get penalise.This encourages the wrong doers more. Though crime against women is on a rise in all fields being a victim of cyber crime could be most traumatic experience for a woman. Especially in India where the society looks down upon the women, and the law doesn't even properly recognise cyber crimes. Cyber crimes are those crimes which are done with the help of computers, laptops and technology.
Women particularly young girls who are inexperienced in cyber world, who are new to the internet and not knowing to internet vices, which are thus the most susceptible to falling into the bait of cyber criminals & bullies. For a women to be caught in a cyber crime on social media platform becomes very uncomfortable and inappropriate to handle.
 There are some types of cyber crimes which women face :
Harassment through e-mails: Harassment via email, includes black mailing, threatening and constant sending of love letters in anonymous names or regular sending of embarrassing mails.
Section 67 A, 67 B of the IT act provide sexual harassment in respect of offences of publishing or transmitting of material containing sexually explicit act and child pornography in electronic form, in the cyber world abuse including extortion, threatening, bullying, and even cheating is mostly done by e-mailing.
Cyber stalking: Cyber Stalking basically is behavior wherein an individual willfully and repeatedly engages during a knowing course of harassing conduct directed at another person.
Which alarms ,torments or terrorises the person, fairly and seriously. This is one of the most talked about internet crimes in the modern world.
Cyber Stalking usually occurs with women or children who are stalked by men, adult predators or pedophiles respectively. Cyber stalkers target their victims and threaten them via websites, chat rooms, discussion forums, open publishing websites and email.
The motivation of stalkers could also be considered but four reasons,
(i) sexual harassment,
(ii) obsession for love,
(iii) revenge and hate,
(iv) ego and power trips[2]
Cyber defamation: Cyber defamation also called Cyber smearing are often understood as the intentional infringement of 'another person's right to his good name. Cyber Defamation occurs with the assistance of computers and the Internet. It is considered more of a menace owing to its expeditious nature.
Child pornography: Child sexually abusive material (CSAM) refers to material containing sexual image in any form, of a child who is abused or sexually exploited. Section 67 (B) of IT Act states that "it is punishable for publishing or transmitting of material depicting children in sexually explicit act, etc. in electronic form.
The DPS MMS scandal[3] is a very famous case of this where an MMS clip of a school girl in compromising situation was made and distributed amongst various internet networks.
Cyber bullying: A form of harassment or bullying inflicted through the use of electronic or communication devices such as computer, mobile phone, laptop, etc.
Cyber grooming: Cyber Grooming is when a person builds an online relationship with a young person and tricks or pressures him/ her into doing sexual act.
Chapter XI of the IT Act deals with the offences such as tampering with computer source documents.
Section 65 deals with hacking of computer system.
Section 66 deals with publishing of information which is obscene in electric form.
Section 67 deals with Access to protected system.
Section 70 deals with Breach of confidentiality and privacy.[4]
Unlike other crimes like Cyber Stalking, Cyber Defamation, Morphing, Email Spoofing, Cyber Pornography is taken into consideration as an exceptional case which has been covered by the IT Act 2000. The offender can be punished with the IPC sections 290, 292, 292A, 293, 294, 509.
Morphing: Morphing is editing the original picture so as to make it look completely or largely different. Often criminals download pictures of girls from websites such as Facebook and then morph it with another picture in compromising situation so as to represent that those women were indulging in such acts. Later they blackmail those women through the threat of releasing the morphed images and diminishing the status of those women in society.
The recent Air Force Balbharati School case (Delhi)[5] is a recent case comes under
this category where a student of the School was teased by all his classmates for having a pockmarked face. He, who is tired of the cruel jokes, decided to get back at his tormentors and scanned photograph of his classmates and teachers, morphed them with nude photographs and put them up on a website that he uploaded on to a free web hosting service. The father of one of the class girls featured on the website came to know about this and lodged a complaint with the police.
Such acts can be penalised under I.T. Act, 2000 and attracts sec. 43 & 66 of the said
Act. The violator can also be booked under IPC sec 509 also.
By : Nihar Lalas
[1] Student of Law at National Law University, Odisha. India
[2] http://cyberlaws.net/cyberindia/defamation.htm
[3] https://en.wikipedia.org/wiki/DPS_MMS_Scandal
[4] https://vikaspedia.in/social-welfare/women-and-child-development/women-development-1/legal-awareness-for-women/cyber-crimes-against-women
[5] Abhimanyu Behera, " Cyber Crimes and Law In India," XXXI,IJCC 19 (2010)