University Of Delhi hikes its UG courses fee upto 50%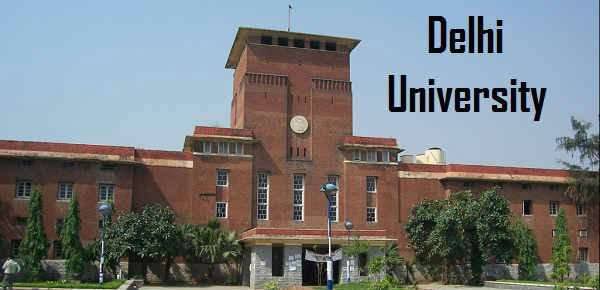 Delhi University one of the premium institutions in India and a group of government funded colleges hikes its fees up to 50% almost.
Not only the fees of students of the current batches but also fee for registration of entrance courses hikes up. Most of the UG courses suffer the same fate. This has caused anger in students. Regarding the unrequited raise all of a sudden and panic amongst others who might fail to pay up. Many protests and strikes have already started taking place with no assurance of actions to their relief.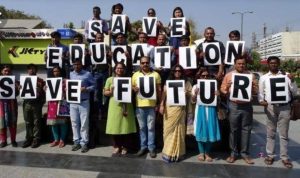 The colleges have introduced a hike ranging from Rs 2,000 to Rs 8,000. In Gargi College, the fee for BA (Hons) Business Economics has been increased to Rs 41,220 from the previous amount of Rs 26,875. As per the guidelines of the University Grants Commission (UGC) draft notification 2017, the central universities and colleges were asked to follow the 70:30 funding formula, where 30% was the internal revenues of universities and colleges.
In IP College for women, where fee of the Hons course in Multimedia and Mass Communication was Rs.67,000 has hiked upto Rs.100845. Whereas all other courses charge 21,000+ per year. One of the highest fee amongst DU colleges. The fees is being raised in excuse of insufficiency of resources. Some of the self funded courses are literally pressurizing students to pay unfathomable amounts in extension to already existing high fees.
Even after continued increase in fees the quality of education and infrastructure remains the same. Many student unions are demanding for improvement in those terms at the least. DU being under the government and at such high demanding board results even after selecting the crème isn't quite helping bright minds to fulfill there goals. Most of the students at DU have worked hard and attained admission so that they can get the education of their dreams which seems impossible to them via private universities.
Names of Colleges and who have raised their fees are Aryabhatta College, Bhaskaracharya College for Applied Sciences, Delhi College for Arts and Commerce, Deshbandhu College, Hindu College, Indraprastha College for Women, Miranda House, Motilal Nehru College and Ramjas College.
The reason for the hike is mainly insufficiency of funds. It's surprising that most of these Colleges are amongst the oldest institutions of DU, IP being the first women's College in Delhi University.
The question here that raises suspicion that are the rumors regarding privatization of Universities under the government actually turning out to be true?