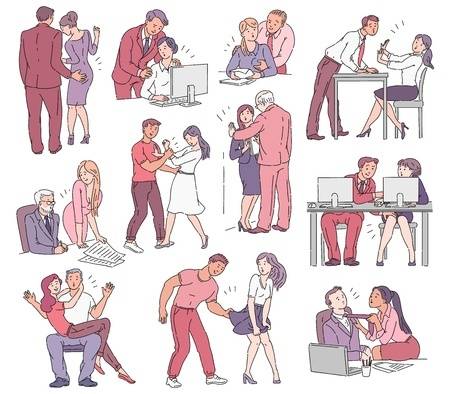 Ankita Rathi:–
Harassment is committed from a person who is of opposite gender that makes women feel offensive or harmful. Even after the prohibition on discrimination and harassment implemented by Indian government, it is still present in the society and at the workplace. Indian legislature has passed the Sexual Harassment (Prevention, Prohibition and Control), Act 2013 to help in women empowerment and let her work while maintaining her dignity which is free from any kind of discrimination or harassment. The Act was implemented for the protection of women against the violence prevailing at the workplace. As per the definition given by Supreme Court of India "Sexual Harassment is unwelcomed sexually tinted behavior whether directly or indirectly".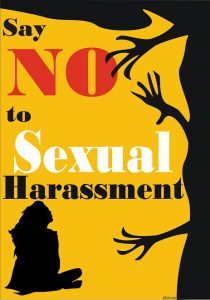 According to the provisions given in the Act, victim can file a complaint against the person (irrelevant of his position at the workplace) to the Internal Complaint Committee constituted by State Women Commission. Over the time, Harassment has been increasing and government is trying to deal with such criminals and reduce the crime.
With the increase in the use of internet, internet or digital harassment has also become a part to harass female workers. Even after so many attempts the government is not able to reduce these kinds of violence because women are harassed and some of them are not able to take stand against these crime due to family or peer pressure, some are not aware of their rights and the provisions for punishment of the wrongdoer while some are being threatened not to say anything to anyone. Harassing during live chat, sending abusive messages or images through online mediums or social media, creating content and publishing online to depict the character of victim in a bad light, spreading rumors about the victims are some types of the internet or digital harassment.
Various provisions for punishment for harassment are:
Section 354D of IPC punishes the person for stalking.
Section 499 of IPC punishes the person for defamation.
Section 354A of IPC punishes the person for sexual harassment.
Section 507 of IPC punishes the person for criminal intimidation.
Section 72 of Information Technology Act 2008 for stalking.
We all need to stand against these kinds of crimes and criminals and help women to fight against the injustice. Educate the people about the rights, action to be taken against the criminals and the punishment for the crime.
Cybercrime has no boundaries hence the complaint against these crimes can be filed anywhere irrelevant of the place where it has been done. Victims can file complaint against the wrongdoer in the Cyber Cells, Internal complaint committee, Computer Emergency Response Team set up under IT Act Amendment 2008, online grievance Redressal.
About writer – Ankita Rathi is a Law student. Along with her studies she likes to be engaged in a work which can provide learning and community involvement. She desire to become a criminal lawyer and she is interested in spreading her thoughts through her writings.