Buying Drugs Online: The Various Threats To Watch Out For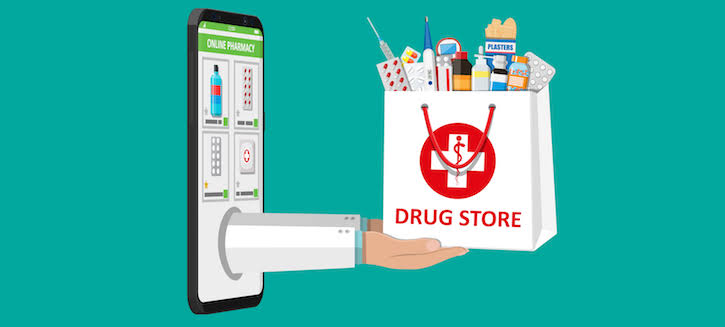 As with almost all other trades in the world, the trade of drugs has also been revolutionized by the easy access provided  to most prescription and non prescription medicines,the most iconic feature of drug delivery sites.
With the advent of drug dealing websites, people can buy medicines from the comforts of their homes. But, like everything else that's available online, this one too, has a catch. There are various ways frauds can dupe unassuming customers, and it would do well to have a look at these.
---
Ways In Which Drug Dealing Sites Can Con You
Providing Substandard  Drugs 
While this can easily happen when you purchase drugs in person too, the odds are much higher online. The scene is especially from if you want to buy a non-prescription drug, which can have a number of market prototypes or alternatives. If the customers are not alert, they may end up buying and consuming cheaper knock-offs, expired drugs, or a whole different drug. This can then end in disastrous consequences towards the health.
One Doesn't  Know Who The Manufacturer Is
While buying medicines from a pharmacy, one can easily learn who the manufacturer and supplier are. As such, the quality is assured and regulated by official bodies. However, online, the same information is quite foggy, unless the drug is prescribed. As such, there's no guaranteeing how efficacious and safe the drug is.
The Prescribed Doses Aren't Mentioned
While customers run this risk even when purchasing drugs in person, the odds are quite marginal. The reason for this is that the shop pharmacist take it upon themselves to inform customers of doses, in case they aren't prescribed. The same can't be said for online pharmacies, as they don't really have any expert on drug doses, and hence, there's no one to inform the customer.
The Risk Of Scams
There are loads of scams online, all of which appear too good to be true. Online purchases often require internet transactions, and hence, demand personal details from the customer. This can lead to the risk of causing loss of money. Another feature is that such scams can actually  make people buy drugs on a good offer. But many a time, in reality, these are just a hoax, pretending to be authentic meds.
Online Drug Dealing Is Illegal In Many Countries
The final risk may come as a surprise to some, but is, in fact, true. Purchasing prescription drugs online, often without prescription, is an offence. This can lead to a prison sentence and hefty fines. In addition, this may also promote some other side crimes that the frauds commit.
---
So it follows that purchasing drugs online can be a minefield of hassles, if the customer is not alert. As such, it's always better to keep one's eyes wide open for any potential scams.