UNCONSTITUTIONAL": SUPREME COURT SCRAPS SECTION 66A, PROTECTS ONLINE FREEDOM OF SPEECH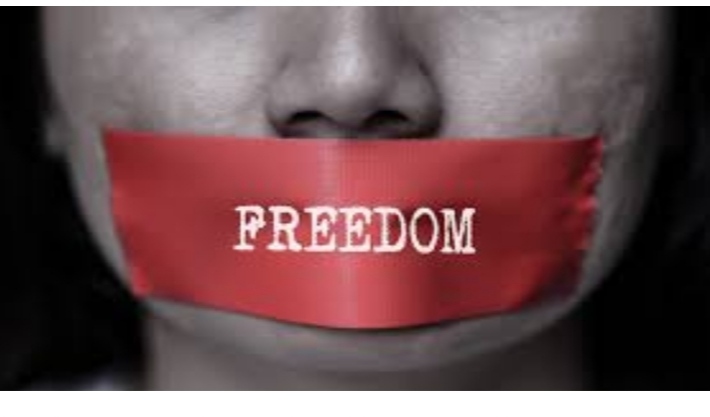 "Unconstitutional": Supreme Court Scraps Section 66A, Protects Online Freedom of Speech
– Kajal Sharma
"To deny people their human rights is to challenge their very humanity."
– Nelson Mandela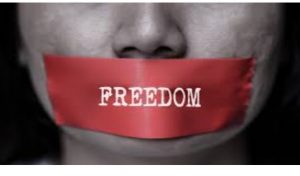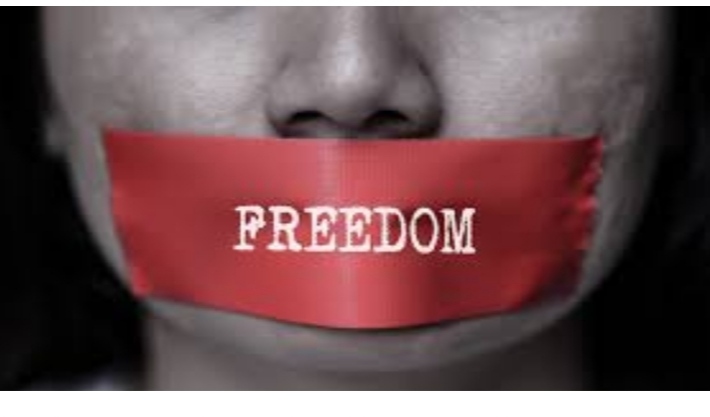 Section 66A was introduced by the then UPA government as an enhancement to the Indian IT Act in 2009 but it took three years for Shreya Singhal, a law school student at Delhi University, to notify the Indian government. By this point, the Section has also been very excellently-known for the leniency it offered the police and leaders to exploit the laws.
On Tuesday, the Supreme Court dismissed the controversial Section 66A of the IT Act 2000 which, after a long campaign from freedom of speech defenders, made publishing online "inflammatory" commentary punishable by jail.
The Supreme court has scrapped the cyber law guidelines that provide for police detention for uploading "offensive" material online and a sentence of three years ' imprisonment. It pronounced a rational judgement on a series of petitions challenging the constitutional validity of several sections of cyber law.
Section 66 Information& Technology Act provided for : Publishing offensive, false or threatening information
"Any person who sends by any means of a computer resource any information that is grossly offensive or has a menacing character; or any information which he knows to be false, but for the purpose of causing annoyance, inconvenience, danger, obstruction, insult shall be punishable with imprisonment for a term which may extend to three years and with fine."
Various instances were witnessed regarding how this sections was enormously affecting the citizens .
The very first day , the renowned poet and Bihar government official, Musafir Baitha, attacked on Facebook the state government due to which he was suspended in September 20 . There was an outrage when people realized that freedom of speech on social media platforms can now be viewed as an illegal conduct. The Mamata Banerjee government targeted Ambikesh Mahapatra when he drew illustrations of government led by Mamta Banjeree in April 2012 . He was the lecturer at University of Jadavpur. Cartoonist Aseem Trivedi was arrested in Mumbai in September 2012, because of a UPA parody of bribery . But perhaps the most scary case of all, that attracted Shreya Singhal 's attention.
In November 2012, after Shiv Sena founder Bal Thackeray 's death, Shaheen Dhada, a Thane resident, made a comment on her Facebook page critiquing the near-total shutting down of Mumbai for the funeral. She wrote that Mumbai was shut not in reverence, but intimidation, and that a leader must gain respect instead of pressuring it out of citizens. This writing is 'liked' by her friend Renu Srinivasan. Both were arresred under ambit of section 66A . Shreya Singhal therefore filed PIL against this very section.
The case continued in the Supreme Court for two years and with this continued arbitrarily made arrests and detentions.
The Government of the UPA initially supported 66A, taking up the stance held by the present Government of the NDA. It claimed that the law must be utilized in serious situations where a individual exaggerates the privacy of others to restrict their freedoms online. Not satisfied, the Apex Court struck down 66A on 24 March, arguing that the statute on purely policy guarantees should not be allowed. The Court found that the Law does not clearly identify several terms such as 'grossly offensive' and 'insult' which can arbitrarily be interpreted to suit the convenience of the Court.
JUDGEMENT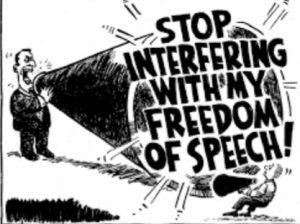 Here are five points observed by the SC in its verdict:
1. Describing liberty of thought and expression as "cardinal", a bench of justice J Chelameswar and justice RF Nariman said, "The public's right to know is directly affected by section 66A of the Information Technology Act."
Nariman, who pronounced the verdict in a packed court room, said that the provision "clearly affects" the fundamental right to freedom of speech and expression enshrined in the Constitution.
2. Elaborating the grounds for holding the provision "unconstitutional", the court said terms like "annoying", "inconvenient" and "grossly offensive", used in the provision, are vague as it is difficult for the law enforcement agency and the offender to know the ingredients of the offence.
The bench also referred to two judgements of UK courts which reached different conclusions on whether the material in question was offensive or grossly offensive.
3. "When judicially trained minds can reach on different conclusions" while going through the same content, then how is it possible for law enforcement agency and others to decide as to what is offensive and what is grossly offensive, the bench said, adding, "What may be offensive to a person may not be offensive to the other."
4. The bench rejected the assurance given by the NDA government during the hearing that certain procedures may be laid down to ensure that the law in question is not abused. The government had also said that it will not misuse the provision.
5. "Governments come and go but section 66A will remain forever," the bench said, adding the present government cannot give an undertaking about its successor that they will not abuse the same.
The bench, however, did not strike down two other provisions – sections 69A and 79 of the IT act – and said that they can remain enforced with certain restrictions.
Section 69A provides power to issue directions to block public public access of any information through any computer resource and section 79 provides for exemption from liability of intermediary in certain cases.
LEGAL ANALYSIS
Though the decision of the Supreme Court is highly significant to preserve freedom of expression online from unreasonable prohibitions, Section 66A which was ruled unconstitutional continues in many cases to be used as a repressive mechanism against online speech.
Freedom of speech and expression is known as a prime element of liberty. It holds a favorite and significant position in the hierarchy of democracy and is also considered to be the mother of all the other freedoms including freedom of expression. In contemporary times the right to freedom of speech is widely accepted and must always be guaranteed as the actuality of society. A simple flow of vocabulary into an transparent environment is the first concept of a democratic society. Freedom without interference or particularly without fear of penalty to express thoughts and ideas plays an important role in the creation of a particular culture as well as ultimately of the State.
The Constitution of India guarantees various fundamental rights to its citizens. One such important right is right to freedom under Article 19. This includes right to freedom of speech and expression, right to assemble peacefully and without arms, freedom to form associations and unions, right to move freely throughout the territory of India, right to reside and settle in any part of the territory of India and right to practice and profession or to carry on any occupation, trade or business.
Article 19 is not totally unrestricted . The essence of free expression is a capability to freely think and speak, to get information of other people through publications and the public discourse without the fear of any government's retaliation, restriction or repression. Article 19(2) allows for reasonable restrictions on all fundamental rights, including freedom of speech and expression. This is by means of freedom of expression that individuals may organize to achieve political power, improve morals and encourage others to become positive and educated people. In Express Newspapers (Bombay) (P) Ltd. v. Union of India court observed :
"In today's free world freedom of press is the heart of social and political intercourse. The press has now assumed the role of the public educator making formal and non-formal education possible in a large scale particularly in the developing world, where television and other kinds of modern communication are not still available for all sections of society. The purpose of the press is to advance the public interest by publishing facts and opinions without which a democratic electorate [Government] cannot make responsible judgments. Newspapers being purveyors of news and views having a bearing on public administration very often carry material which would not be palatable to Governments and other authorities."
The above declaration by the Supreme Court demonstrates that press freedom is necessary for the democratic process to work properly. It is important that any person must have the ability to engage in the political process, so it is completely necessary that he uses his freedom to make a decision intelligently and that open and general public discussion is necessary. It is also vital that we all be allowed to vote in political proceedings. This is why point of view of indian press freedom is a constitutional
Section 66A of the Information Technology Act, 2000 is struck down in its entirety being violative of Article 19(1)(a) and not saved under Article 19(2)'
REFERENCES
•https://en.wikipedia.org/wiki/Shreya_Singhal_v._Union_of_India
• https://www.ndtv.com/india-news/freedom-of-speech-online-section-66-a-is-struck-down-by-supreme-court-749104
• https://cis-india.org/internet-governance/news/open-magazine-march-27-2015-kumar-anshuman-section-66a-delete
•https://www.lawctopus.com/academike/freedom-of-speech-and-expression.