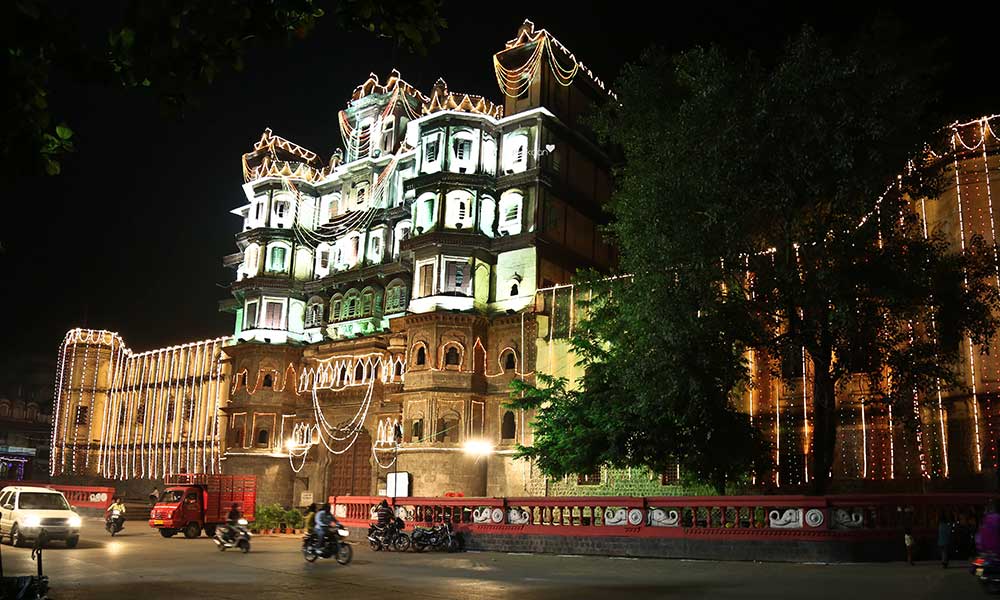 The second most populated country in the world deserves good education facilities for its enormous student population.
So, how do we make sure that it is taken care of? We must propogate education, make sure good institutions in the country and bring in good reforms in the education sector.
As the title suggests, the city in focus is INDORE.
Indore
Indore is a city in west-central India. Indore is 200 km west of capital Bhopal and has a population of around 30 lakhs. Therefore, it is 14th most populous city in India. The greater metropolitan area of Indore makes it a city of 2.5 million inhabitants. It is industrial, cosmopolitan, prosperous and resembles Mumbai as far as the lifestyle is concerned. Therefore Indore is also called as Mini-Mumbai.  It is also a melting pot of different ethnic groups such as Marathi, Gujarati, Marwari, Muslims and Sindhi etc.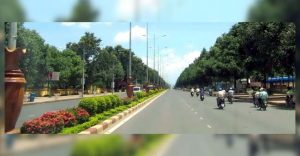 Indore, one of the prime cities of Madhya Pradesh is the center of education and learning. This place abounding in historical richness is home to many schools, colleges and universities. These educational institutions are known to provide a well-rounded education to the students.
Indore proves to be promising educational hub and home to both IIT and IIM, the most reputed technological and management institutes of India.
Best Colleges in Indore
IIT Indore – Indian Institute of Technology, Indore
Indian Institute of Technology Indore (IIT Indore or IITI), located in Madhya Pradesh, is one of the Institutes of Technology established by the Government of India in 2009. It is one of the eight new Indian Institutes of Technology (IIT) established by the Ministry of Human Resource Development, Government of India under The Institutes of Technology (Amendment) Act, 2011 which declares eight new IITs as well as the conversion of Institute of Technology, Banaras Hindu University to IIT.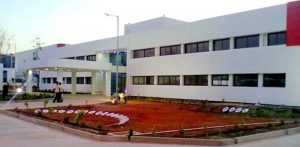 IIT Indore was ranked 13 among engineering colleges in India by the National Institutional Ranking Framework in 2019.
IIT Indore has three schools with over seventy faculty members. The three schools are:
School of Basic Sciences: Physics, Chemistry, Mathematics
School of Engineering: Civil Engineering, Computer Science and Engineering, Electrical Engineering, Mechanical Engineering, Metallurgy Engineering and Materials Science, Biosciences and Biomedical Engineering (BSBE)
Schools of Humanities and Social Sciences: English, Economics, Philosophy, Psychology
Devi Ahilya Vishwavidyalaya
Devi Ahilya Vishwavidyalaya (DAVV), formerly University of Indore, is a premier University in Central India, has completed 54th years of establishment, educational commitment and services. It is the First State University of Madhya Pradesh which has been accredited with "A" grade by NAAC.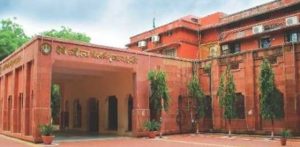 DAVV is an affiliating State University whose jurisdiction includes seven tribal dominated districts of Indore division It is catering to the educational needs on one hand to the most industrially developed district of MP, Indore and on the other hand to the tribal and rural backward districts of the State. The University serves around 3,00,000 students every year through well qualified human resources, with diversified course structure, inter-disciplinary research and value-based education. 

Shri Govindram Seksaria Institute of Technology and Science
Shri Govindram Seksaria Institute of Technology and Science, Indore was established in 1952. SGSITS is recognized as a leading institute in the state of Madhya Pradesh and the western region consistently during its glorious journey of sixty years. It has been ranked among top 30-40 institutes on national level (including IITs and NITs) by independent bodies. Further looking to its credentials, All India Council for Technical Education (AICTE) and University Grant Commission (UGC), New Delhi, has declared the institute as autonomous in 1989. Under the autonomous state, the institute is affiliated to the Rajiv Gandhi Prodyogiki Vishwavidhyalaya (university of technology of M.P.) Bhopal.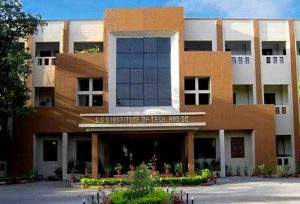 Presently, the institute offers ten UG courses (Regular), four UG courses (Part time), PG programs with twenty two specializations, two part time PG courses in various disciplines under the emerging areas of Engineering, Technology, Applied Sciences, Computer Applications, Management & Pharmacy.
Mahatma Gandhi Memorial Medical College, Indore
Mahatma Gandhi Memorial Medical College, Indore is a premier government run medical college in India. It is the 15th oldest medical college in the country, established in 1948. MD and MS degrees were started in the institution way back in 1953.
MGM Medical College,Indore had many pioneers in the field of Pediatrics, General Medicine, Surgery and subspecialities were started as early as 1950. MGM MC conducted the First All India Pediatrics Conference in 1955.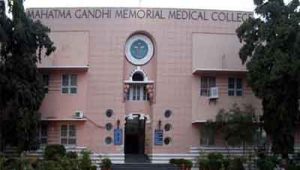 A cardiac lab was constructed in 1962 which conducted open-heart surgeries for poor people. MGM Medical College is one of founder medical colleges associated with National Library of India and RHD registry under ICMR.
The College offers quality medical programs under the supervision of highly qualified faculty and state of the art infrastructure. The College is famous for its undergraduate medical programs (MBBS).
Indore Institute of Law – [IIL]
Indore Institute Of Law (IIL) was established with the objective of bringing about intellectual awakening and overall development of people of our country through education. The IIL has now become the leading Law school in the country. The college imparts education in different education in different discipline including Law, Nursing, Management, and MSW. Indore Institute of law is the first independent & exclusive college of law in Indore.

The institute is affiliated to DAVV and the Bar Council of India, New Delhi. IIL offers BA-LL.B, BBA-LL.B, and LL.B at undergraduate level and LL.M as postgraduate course along with a number of certified diploma programmes. Indore Institute of Law offers a platform to the students where they get a complete understanding of law, fostering their minds in the right development that is ultimately going to play a positive role in the betterment of the society and the nation, as whole.