This bhopal paan waala open his shop in midnight wonder why?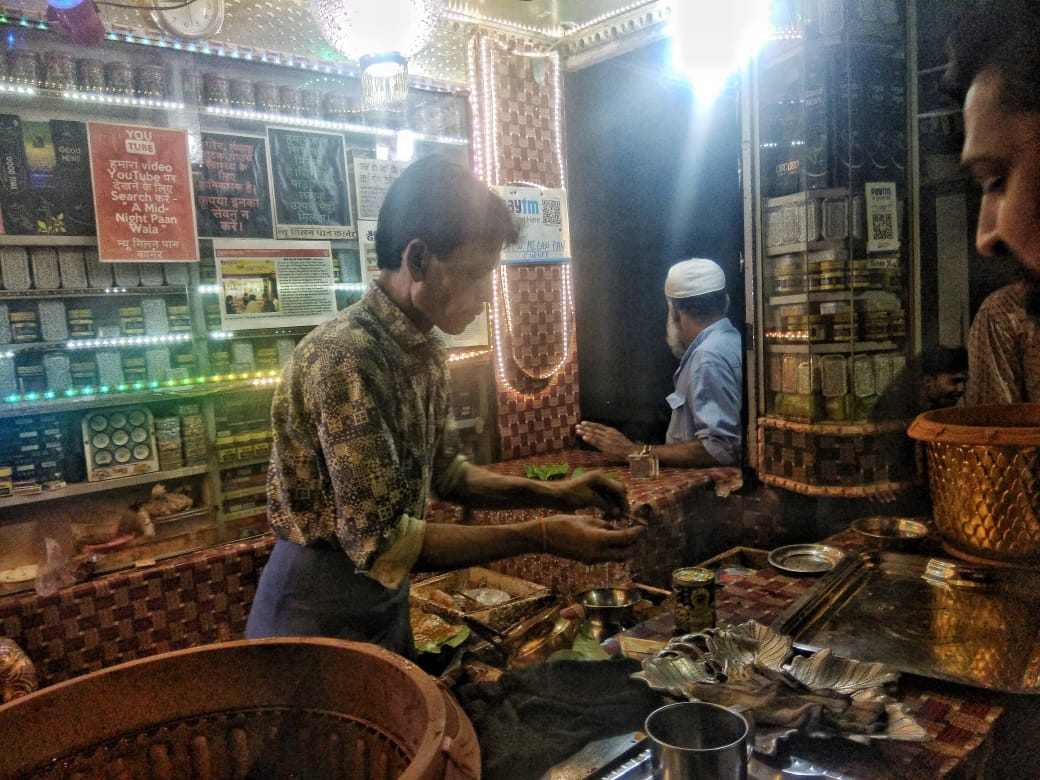 Damini Tripathi:-
Bhopal:-We might have heard about many people doing things that might make you wonder once why?
One such why factor resides in Bhopal, a midnight paan shop that operates only during the night hours 12am-3am , owner Devendra Jain is the man behind this creative yet insightful idea. The pan shop is being operated from about 33 years, wondering a paan shop with tobacco sachets hangings and piles of cigarettes?
But to the fact Devendra Jain is a man who hates tobacco products, his shop has no tobacco products and solely the income is through his delightful paan that is loved by all the Bhopali's as well as the tourists.
There is a reason behind everything and so is the story behind the typical working hours from 12am-3am, Devendra Jain told us about the story from 1987.
Years ago the shop used to be open during the day time as well but Devendra just got irritated by the tobacco products and all the cancer causing elements that he was selling.
The location of the shop is in Itwara market where every now and then there were customers for tobacco substances, he decided to eradicate this and started shifting the working hours when the market was silent and with a little less chaos gradually from 7-10 pm later on 10-1 and finally 12-3am as it is the time when there are less people demanding the tobacco substances. This uniqueness made him famous and his success story began from his positive and healthy outlook to life.
Milan paan shop is obviously one of the best pan shops to visit with its exquisite paan which costs only about 15rs but is a life time treasure.