The Popular Face App Trend Raises Privacy Concerns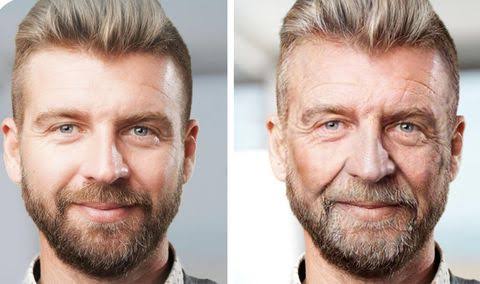 The face app which has been a quite popular trend has some issues with its privacy policy.
The app shows you how you might look 50 years in future. This has been quite popular lately. Henceforth you can help but notice people comparing their now me and old me and posting it all over on social media. The app within a week hit the top charts in Apple and Google play store. Although many people have questioned the terms and conditions, we all have agreed to while signing up for it. Privacy advocates have been raising suspicions for the Russian made legalese.
Many cyber forensic experts in the U.S suggest that the app send your data to servers of Facebook and their own server too. The app could be programmed to copy all your pictures and send them to other servers. The most obvious and preferred reason would be advertisement. Although, one can never be sure if it's the real reason or what this data is being used for?
In an email exchange with a journalist of Washington Post, FaceApp CEO Yaroslav Goncharov tried to clarify some of that.
These five questions are basics we ought to know about any app or service that wants something as personal as our faces.
1. What data do they take?
FaceApp uploads and processes our photos in the cloud, Goncharov said, but the app will "only upload a photo selected by a user for editing." The rest of your camera roll stays on your phone. You can also use FaceApp without giving it your name or email — and 99 percent of users do just that, he said.
2. How long do they hold on my data?
The app's terms of service grant it a "perpetual" license to our photos. Goncharov said FaceApp deletes "most" of the photos from its servers after 48 hours.
3. What are they doing with my data?
Is FaceApp using our faces and the maps it makes of them for anything other than the express purpose of the app, such as running facial identification on us? "No," Goncharov said. Legally, though, the app's terms give it — and whoever might buy it or work with it in the future — the right to do whatever it wants, through an "irrevocable, nonexclusive, royalty-free, worldwide, fully-paid, transferrable sub-licensable license." (Clear as mud?)
4. Who has access to my data?
Do government authorities in Russia have access to our photos?
"No," Goncharov said. FaceApp's engineers are based in Russia, so our data is not transferred there. He said the company also doesn't "sell or share any user data with any third parties" — aside, I pointed out, from what it shares with trackers from Facebook and AdMob. (Another exception: Users in Russia may have their data stored in Russia.)
5. How can I delete my data?
Just deleting the app won't get rid of the photos FaceApp may have in the cloud. Goncharov said people can put in a request to delete all data from FaceApp's servers, but the process is convoluted. "For the fastest processing, we recommend sending the requests from the FaceApp mobile app using 'Settings->Support->Report a bug' with the word 'privacy' in the subject line. We are working on the better UI [user interface] for that," he said.
Henceforth one must be very careful when working online. Because digital footprints are permanent and can be traced back.