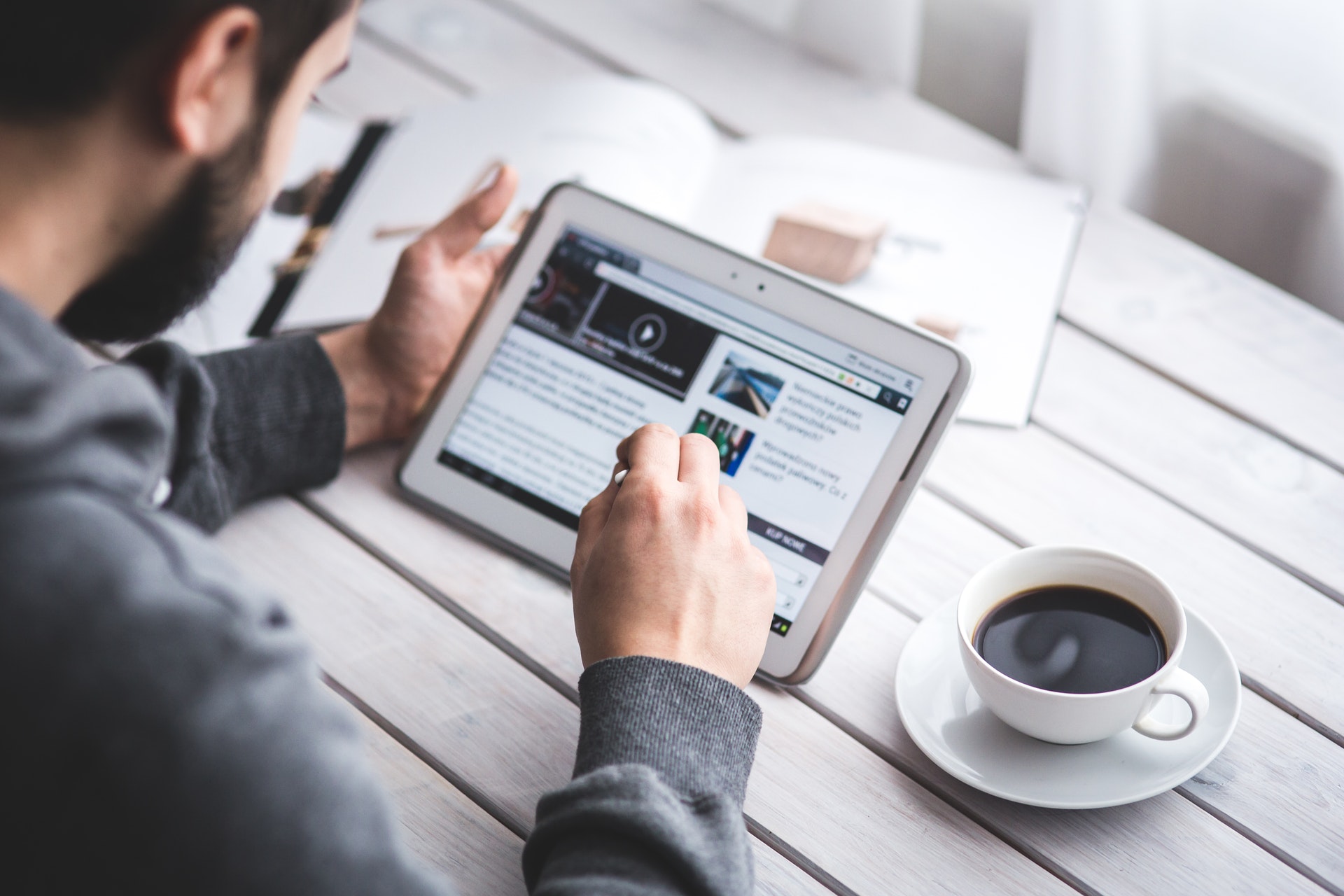 THE ORIGIN OF DARK WEB
–Navdeep Kaur, Campus Journalist
"Trust what you see, not what you hear." But what about the things you can't see??!!
Today is a technically driven age, the age dominated by World Wide Web, an era where its' hard to trust even one's own perception.
In lieu of, all this we all trust the web browsers irrationally.
About 30 years ago, the revolutionary World Wide Web came to force and became a burning controversial topic questioning ones' own anonymity.
In present milieu, internet has become such an intimate part of one's life that it today has forced one to redefine privacy. With the advancement in technology, we today come across to many new things like IoT (Internet of Things). IoT is a place where one needs to grant the most confidential details about one's privacy. Furtherance has caused IoT to document and store one's own movement in one's house. It has today emerged as a new frontier changing the perspective to elucidate privacy.
Dr.Joss Wreight said that, "Internet is not a cloud; it exists as a bunch of wire." In the similar way to the telegraph which revolutionized communication about 150 years ago with wires, similarly internet has shocked everyone with the fiber optic cables. These optic cables are responsible for transmission of enormous amount of data in the form of light. It's now that data carried in these cables is diverted because of weakening of the signal after every 50 miles, at this point there is the introduction of optical tap. This optical tap is responsible for production of two copies of the original data; one is sent to the original destination and other copy is preserved with the companies like Bharat Broadband networks in India and GCHQ in UK upto 3 days.
But sometimes, tapping is done by the criminals also, including the Digital Tapping or the Physical Tapping, which further could comprise of Sniffing, Re-Routing, Hardware Exploitation, etc. So, this is the step where hackers steal data; and this transmission needs to be protected from the vulnerable external sources.
Apart from web browsers, our lives are under a continuous surveillance by the tech companies. According to a research by Julia Angwin, a Journalist and technology researcher, she concluded that when a person is browsing the web and lands up at different sites, then they are being tracked by these sites. All these sites do an invisible tracking by giving a serial number to the device on which the search is ongoing. Then the data is then collected about the user and sold in the marketplace with a huge profit. At the end, the user is bombarded with the kinda ads he/ she search about. So if someone can know about ones' browsing data then the takers are not so far away from hacking the deepest secrets and bidding them at highest rates. So, WEB FOLLOWS YOU!!!!
Further spooking agencies includes the nearby offices and buildings to you, they accomplish this goal by Wi-Fi tracking and this even more precise than a GPS. It works by calculating one's distance from the nearby strongest Wi-Fi signal. Many big companies are rushing to map the whole world using this technology. But now it is administered only by internet surveillance operations.
Now the question arises, WHAT IF ONE LOSES HIS PRIVACY??
According to Bruce Schnier, cryptographer and computer security expert, he said that, "The hackers want a more insight into one's life, making it less autonomous and ultimately loss of freedom." These hackers psychologically manipulation the masses, which is the sole aim of companies like Facebook and Google.
Even a high potential data could be leaked just by having an insight in the pattern analysis of movement of data from source to the server and then back to source. This pattern analysis can be predictive in a sense and may be responsible for giving an open analysis for one's life. For instance, analysis of the pattern history of one's family based on the previous browsing history can tell a person that he may likely have a heart disease because his ancestors suffered it or more appropriately they surfer it!!
David Chaum an inventor and cryptographer, is a scientist whose discoveries had make a foot note in history of internet in late 70's. He laid down the harms of harnessing technology based on pattern of communication. According to Chaum's papers, he wanted the mass surveillances to be stopped and wanted privacy. In order to have a secure communication Chaum disguised pattern of communication by cryptography (secrecy for massage content). He effectively rendered users anonymous and figured out that more is the anonymity, harder it was for the technology onlooker to track. Especially, when the messages from a bunch of people was shuffled and ordered and re-ordered, then the inputs and outputs were confused, making it harder to keep an eye on one's identity and privacy.
Chaum wanted a free society where there is freedom of analysis from communication.
But as time elapsed, within a decade World Wide Web came into force and made most of the communication online.
Seeing the underlying threats, of online communication, Paul Syverson, Co-developer of onion routing; read the papers of David Chaum and introduced a new browser called as TOR which is an onion router. It works as the IP address of the user remains unknown to the onlookers. Like onion it undergoes 3 layers of encryption. More the relay points are developed more is the anonymity, thereby, more privacy. At every relay point, a layer of encryption removes with the help of a key and when it's the time of removal of third layer, the server reads the information and sends the details back through a different route. Such that nobody knows the source operator. So, it was concluded, that more is the anonymity, more will be the privacy. Taking it into consideration at this point, the TOR browser was opened for everybody. It was in mid 2000s when a non- profit organization took over the TOR. This organization was headed by Jacob Applebaum a computer security researcher.
TOR has proved vibrantly useful in the countries like China, Iran and even for the Syrian Human Activists where internet is banned.
Then there was a whistle blowing in the West, which led to the formation of Wikileaks founded by Julian Assange. This Wikileaks worked only on installation of TOR browser. Jacob was the person who in 2010 founded a link of connection between the TOR and Wikileaks; soon the web activists and the anonymity started converging and posed a great threat to the US Government by leaking its confidential material about the terror attack in Afghanistan.
Meanwhile, TOR became a target site and the government started "TOR STINKS" project against it. But still it's difficult to hack.
Now, it was the time which attracted a dark type of users; in Washington, Jon Ladonisi, cyber security expert investigated a site known as SILK ROAD which used TOR Protocol for its working. It was like a buffet for narcotics and became a global drugs market place. The SILK ROAD was developed by the DREAD PIRATE ROBERTS, who was later taken into confiscation and is currently serving double life sentence plus forty- years without a possibility of parole.
In London, people like Thomas Olofasson, information security expert wanted to know about the revenue of such sites. And upon investigation it was found that these sites earn in millions in one day. The transactions taking place in these sites is beyond imagination due to use of crypto currency, called BITCOIN. These Dark Webs are imposable to shut down as their host is unknown. Further the impossible amount of transactions using BITCOIN was possible because no bank account information or verifications was required. Peter Todd, BITCOIN developer and Dark Wallet Chief Scientist for various BITCOIN company users, explained the working of BITCOIN. He told that BITCOIN works on an algorithm where a cryptographic key is required for making transactions and this key leads to production of an unchangeable electronic code. This code contains all the information of even the previous transactions and leads to formation of a BLOCKCHAIN. This crypto currency is very hard to trace and undergoes very high transactions.
Later on arrest of the DREAD PIRATE ROBERTS, SILK ROAD was shut down. But within a matter of two months, it re-emerged; because it was the greatest and safest platform for committing the cyber crime without any risk factor and immense revenue from it lured people into it.
Now in dark web, Banking Cards are sold in places called as "DUMPS"; drugs are traded, guns and weapons are marketed and even has become a platform for sexual exploitation.
SO IS ANONYMITY A THREAT?? A NIGHTMARE TO HAUNT??
People say that anonymity creates crime, anyone can commit something unlawful; so, welcome to internet, it's the REFLECTION OF HUMAN SOCIETY only..
Now at the top most, the security of different websites is maintained by ICANN (The Internet Corporation for Assigned Names and Numbers), which is responsible for setting up a complex cryptography in various site domains and resetting them after every three months by a master key.
At present we can say that no user friendly protection has yet developed, even cryptography is not everybody'd cup of tea..
So the search continues on….
Resources:-
https://en.wikipedia.org/wiki/Ross_Ulbricht
https://edwardsnowden.com/docs/doc/tor-stinks-presentation.pdf
https://www.geeksforgeeks.org/onion-routing/
www.torproject.org
https://topdocumentaryfilms.com/inside-dark-web/