Employee dupes his employer, arrested by Cyber Police.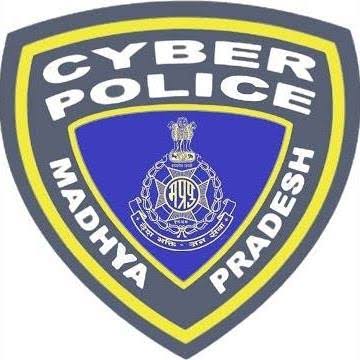 The accused was cheating the customers by posing as the owner of the complainant's firm, arrested by the cyber police.
The accused worked in the complainant's shop.
The accused hacked the e-mail id of the complainant using his mobile number.
The accused showed the same cheque towards payment of bills of various customers.
The accused posed as the owner of the complainant's shop.
On Facebook profile, the accused claimed to be the owner of the shop
Speaking on the action taken by Special Director General of Police of the State Cyber Cell, Bhopal/ STF, Shri Purushottam Sharma and Additional Director General of Police, State Cyber Cell, Bhopal for eliminating crime, the Superintendent of Police, State Cyber Cell, Bhopal, Shri Vikas Kumar Shahwal told that a person has been arrested by the Cyber Crime Police Station who has tricked his employer and caused a lot of financial loss to him.
Ram Jeevan Singh Rajput, a resident of Bhopal has given a complaint to Cyber Crime Cell, Bhopal, stating that the boy working in his shop had hacked the e-mail id of the shop and deleted all data relating to orders, bills and transactions. He was collecting payment from the customers directly posing as the owner himself. A complaint was registered, and the matter was investigated. During the investigations, the e-mail id of the shop was obtained from Google and it was found that it was accessed by the mobile number of the accused Vicky alias Vikram Yadav, a resident of Azad Nagar, Bhopal. During enquiry with the customers, it was found that the accused had collected money from them, and the owner Ram Jeevan Rajput was never informed about it.
The Cyber Crime Police formed a team in search of the accused and arrested him from his house. In the Police custody the accused Vicky Yadav confessed that he had a dispute with Ram Jeevan Rajput, who did not behave properly with him under the influence of others. So, he hacked the e-mail id of the shop and deleted all the data. He used to collect money from the customers in the name of Ram Jeevan Rajput. The accused was presented in the court and has been sent to judicial remand. In the arrest of the accused in this case, important roles were played by Inspector Lokpal Singh Bhadauria, Sub-Inspectors Neelesh Patel, Sunil Chaturvedi, P.R.Abhijeet Singh and Aravind Mehra.
Detailed Information of the accused: – Vicky alias Vikram Yadav, S/o Shri Mahendra Yadav, aged 23 years, resident of House no. 105, Azad Nagar, Behind Manpreeth Hotel, Ashok Garden Police Station, Ashok Garden, Bhopal.
Educational Qualification: – Studied up to 9th Std. At present, running a tea shop with his younger brother at Prabhat Crossroads.
G.s Gayathri / campus Journalist
Shakeel Anjum- Journalist and cyber law consultant