Steps to Disconnect from Social Media and Connect With Life Again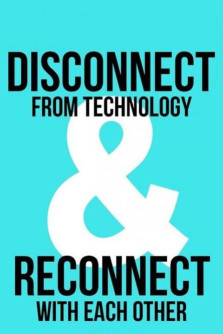 The world has never been more connected. No matter where in the world you are, you can send a message to anyone in another part of the world as long as you both have internet connection. The internet not only breaks distance barriers, but also social barriers. A regular person, like you or me, can now tweet our favorite authors, athletes, and other famous personalities! Sometimes, they even respond.
But sometimes, you may get lost in your online life that you forget to live your real life. You may focus on being more connected only to end up being disconnected with the real world. Sometimes, you need to take a step back, disconnect from social media and connect with life once again.
Here are some ways you do so:
Eliminate Gadgets for One Hour Before Sleep and After Wake Up
Turn Off All Your Push Notifications
Keep your phone in a drawer while you're working.
Use Only One Device for Checking Social Media
Give Yourself 30 Minutes to Stay Connected
Allot One Hour of Your Day to Respond to Emails
Subscribe to Your Favorite Websites via RSS or Email
Use Third Party Applications to Post on Social Media
Live a Real Life
Article By – Harshita C. Jadhav