Negative Effects Of Internet On Students And Teenagers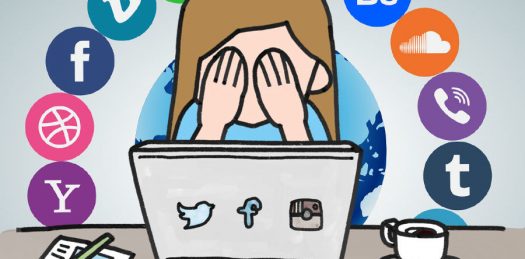 The early years of the 21st century have witnessed an explosion in the Internet usage. The popularity of this global system of interconnected network keeps growing nonstop from the day it appeared in human life. Obviously, with the universal access to information and an interactive mechanism to communicate that Internet offers, it is no hard to understand why people all around the world get addicted to it. E- Commerce, E- Business and E- Marketing are phenomena that appear as the result of the Internet invasion. There is definitely no doubt about the benefits provided by the use of Internet in daily life. 
However, there is a rising concern developing along with the growth of this global system. It is about the negative effects of Internet. The lack of control over information sources, security leaking or internet addiction is mentioned more frequently than ever.  Never in the past did the negative effects of Internet receive as much as attention in comparison to this century.
Negative Effects Of Internet On Students And Teenagers
Lack Of Face To Face Communication
Lack Of Creativity
Cyber Bullying
Waste Of Time
Abandonment Of Family
Privacy Disrupted
Insomnia
Physical Inactivity
Internet Addiction
Cheating
Moral Corruption
Article By – Harshita C. Jadhav