CYBER SECURITY MYTHS AND REALITY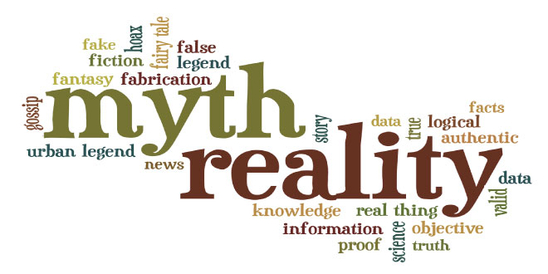 Computer security, cyber security or information technology security is the protection of computer systems from theft or damage to their hardware, software or electronic data, as well as from disruption or misdirection of the services they provide.The field is growing in importance due to increasing reliance on computer systems, the Internet and wireless networks such as Bluetooth and WiFi, and due to the growth of "smart" devices, including smartphones, televisions and the various tiny devices that constitute the Internet of things. Due to its complexity, both in terms of politics and technology, it is also one of the major challenges of the contemporary world.
MYTHS
1. A strong password is enough to keep your business safe.
2. Small and medium sized business aren't targeted by hackers.
3. Only certain industries are vulnerable to cyber attacks.
4. Anti virus and anti malware software keeps you completely safe.
5. Cyber security threats come from the outside.
REALITY
1. Two factor authentication and data monitoring is also needed.
2. Small business made up over half of last year's breach victims.
3. Any business with sensitive information is vulnerable to attack.
4. Software can't protect against all cyber risks.
5. Insider threats are just as likely, and harder to detect.
Article By – Harshita C. Jadhav