Rahul Gandhi Disposes Congress Leadership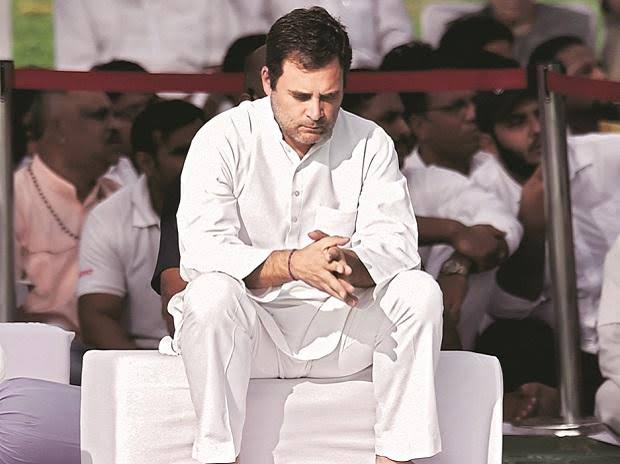 Chief Ministers of Rajasthan, Punjab, Madhya Pradesh, Chhattisgarh, and Puducherry met Rahul Gandhi and held a discussion on Congress's Lok Sabha poll debacle and also told him that the party workers want him to continue to provide leadership.
A mass resignation of Congress party members has led Rahul Gandhi and Congress hanging by the string. Rahul Gandhi on sharing his view on the smashing loss in the 2019 elections said that no one in the party came forth to take any responsibility of the loss.
This led to mass resignation in behalf of many members of the Congress party. Later, Rahul Gandhi explained that he planned on resigning from the post of the chief of Congress. This led to a series of fumble in the Congress and a number of conferences behind closed doors, and amongst the elite of the party at a five star hotel in New Delhi.

Many CMs of states approach Rahul to reconsider his decision and urged for this guidance on behalf of themselves and the workers of the party. They also said that it was BJP (Bhartiya Janta Party) who pushed Rahul at the edge. On this Rahul said that the loss was more failing due to the less number of votes in constituencies they were supposed to be winning. Rahul exclaimed that his decision was final and he wasn't quitting on being the party member and would always provide for guidance and support. He also said that the party would work harder in the upcoming elections. Now the question of the hour is who will be the next head of Congress?
The names of Anand Sharma, Mallikarjun Kharge, Ashok Gehlot, Sachin Pilot and even Jyotiraditya Scindia are part of the whirlwind of speculations