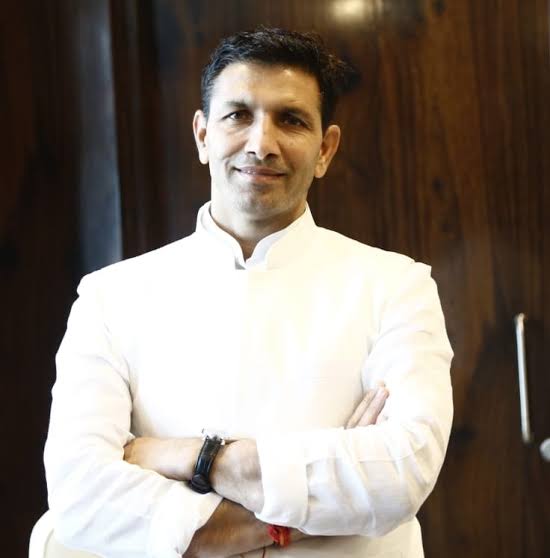 The Cabinet minister for Higher education , Sports and Youth Affairs of Madhya Pradesh Jitu Patwari was born on 19 November 1973 in Bijalpur,small town near Indore.He completed his graduation in BE in the year 1994 from Devi Ahilya University and later moved towards becoming a Lawyer and did LLB in 1997.
He is member of Indian National Congress. He became member of legislative assembly from Rau Vidhan Sabha first in 2013 and again got elected in 2018. He is also secretary of Madhya Pradesh congress committee. Recently he has been made media panelist of INC.
His grandfather Kodarlal Patwari served as freedom fighter during Indian Independence Movement. His Father Ramesh Chandra Patwari was also an active member of congress.
He has take alot of initiative for bringing changes in field of education and sports
Recently he stated that the state will be made country's leading state in field of sports and Chief minister Kamal Nath's intension will be realised by giving new look to field of sports through innovation. He also laid foundation of a new modern- type Hostel for students built at a cost of 7 crore 22 lakhs. The hostel will be prepared within period of 18months. He said that the government is committed for giving high level sports facilities to players.
In field of higher education he stated that department will provide free books and coaching facilities to OBC students in the college campus.
He also counted the government's major work in 6 months these included Free higher education for girls , 10% reservation in education for economically weaker section and 23 % reservation for OBC. The government also gave electricity st affordable rate, build 1000 gaushalas, doubled the old age pension and initiated other plans for youth.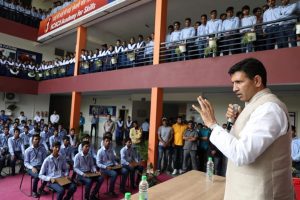 Government under Jitu Patwari is also initiative to plan new policies that could lead to development specially in field of education and sports that could ultimately lead to an overall development in Madhya Pradesh and India.
Editing/Shruti saxena.