Needan Welfare Foundation unlocks the door of hope.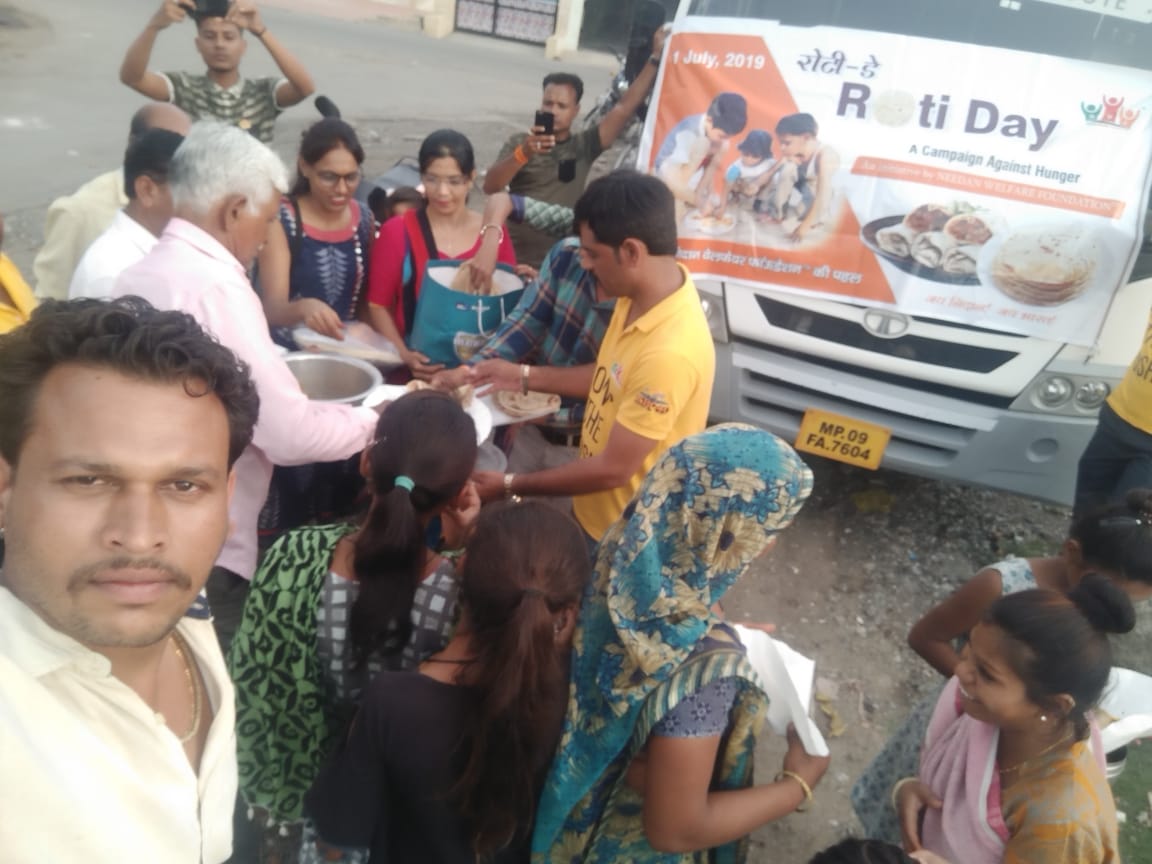 Needan Welfare Foundation unlocks the door of hope.
Indore: On 1st July, 'Needan Welfare Foundation', a charitable trust had organized 'Roti Day' which targeted the unprivileged locals in Jhuggi slum area.
Poor children, women and aged people living in temples and slum areas were provided with the essential food. All the 'Needan' members distributed Roti and Sabji which was prepared in their own houses. By adding an ingredient of love in that roti, they celebrated 'Roti Day'.
In today's world we are busy celebrating various days and rarely have time to observe what the ground reality is. In this fast paced world, we netizens are indulged in our own lives and hardly think about the vulnerable sections of the society. There are some people and NGOs that actually make a difference and spread smiles among various humans.
'Needan Welfare Foundation' is one of the NGOs that has strived tirelessly for bringing development in the society. This charitable trust is doing a very humble work in Indore. Mahendra Makasre, Surendra Makwana, Shiv Kanchole, Badri Goyal along with the whole 'Needan' team participated in this benevolent programme of 'Roti Day'. Through this activity, a message of affection and equality was disseminated as well as a door of hope and aspiration was unlocked.