Prosecution under the provisions of IT Act and IPC for the same cyber crimes violates double jeopardy protection:Bombay High Court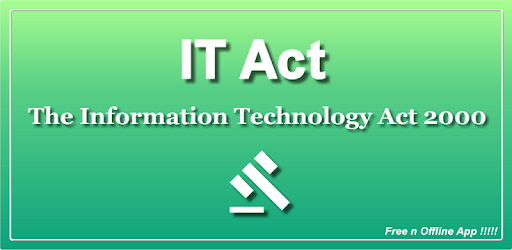 Prosecution under the provisions of Information Technology Act and Indian Penal Code for the same cyber crimes violates double jeopardy protection:Bombay High Court
By Pallabi Paul:-
In an alleged case of Cyber crime ie data theft ,against Gagan Sharma and Shagun Sharma of Pharma Company ,where FIR was registered against them by the Police Station in 2017.The Bombay High Court allowed the Police to proceed or to investigate against them under the provisions of Information Technology Act 2000 and not under Indian Penal Code.According to Bombay High Court to proceed against a individual under two separate laws would be brazen violation of protection under double jeopardy.
The Bombay High Court quashed the FIR lodged in August 2017 as well as the investigation of the offences of the breach of trust ,of cheating,theft by an employee in the provisions under Indian Penal Code 1860 but allowed prosecution under Indian Penal Code .Court stated the special law IT Act should prevail over the general law when the actions of the accused attract provisions of both law.
The court ruling was in the petition filed by the two brothers stated above against a FIR filed in August 2017 registered by Shahupuri Police Station.The FIR was filed based on the Kholapur based company that develops health care software for hospital management against its employees and Sharmas alleging data theft.
The issue arises before the Court is that the invocation of the provision of IPC can be sustained in the facts and circumstances of the case when the offence committed by the petitioners also sought to be brought within the purview of IT Act 2000?
The ingredients of offences which was registered under Sec 420,408 and 379 IPC are covered by Sec 66 of Information Technology Act .Moreover the Indian Constitution in Art 20(2) states that no person shall be prosecuted and punished for the same offence more than one ,set out the doctrine against double jeopardy.
The petitioner presented the decided case of Supreme Court Sharat Babu Digumar Vs NCT of Delhi which has also stated the same
IT Act a special law contained overriding provisions over IPC ,a general law S C stated in 2016.
The Act of unauthorized access to computer system by a person or unauthorized downloading of any such data from the computer falls under the purview of Sec 43 of IT Act.When such act is dishonestly done comes under Sec 66 of IT Act .The ingredients of dishonesty and fraudulently are the same if comes under Sec 420 IPC .The offence of Cyber theft and breach of trust also comes under Sec 43 IT Act would intent any act covering access to the computer without the permission of the owner or stealing of data ,computer database or the information from such computer or computer system including information or data held or stored in any removable storage medium if done with the dishonest or fraudulent intent ,then it will be an offence ,High Court said.
Toi News Link