J&K in jeopardy: tourist and pilgrims advised to leave immediately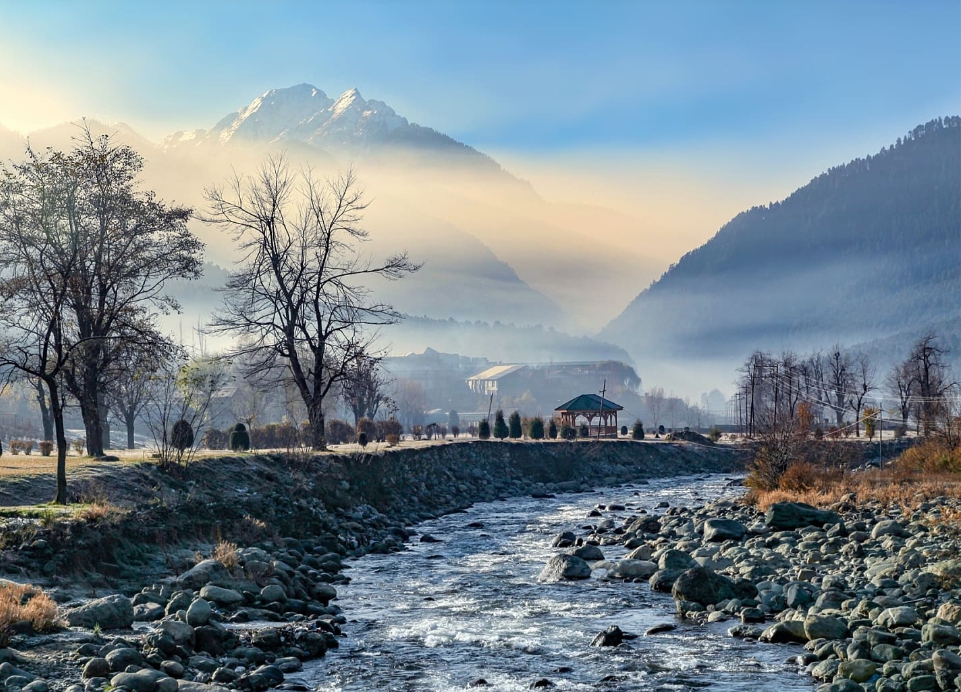 Srinagar: A sudden movement of armed forces has been prevalent over the last month in J&K. It was recently reported that about a 100 companies of the armed forces had been deputed to Srinagar.
In a recent notice, issued by the government. It was advised to the Amarnath Yatra pilgrims and other tourist to leave Kashmir immediately.
This was done due to a threat that has been predicted.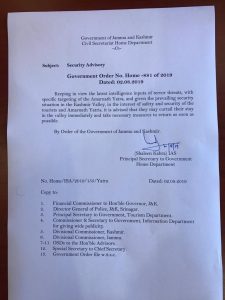 An official statement was given, by the Indian armed forces spokes person.
He informed that there has been recent recovery of weapons and other land mines in the valley.
It is being predicted that there is going to be a major attack in the valley.
Buses were also arranged for students of NIT Srinagar to commute out of the valley.
The intelligence is suspicious of a major attack in the valley. The festival Bakra Eid which is on next Monday being a probable time.
The armed forces spokesperson also pointed towards Pakistan's involvement, towards disruption of peace in the valley.
People of J&K and many other indigenous political parties are enraged by the actions of the center.
They have stated that the government has allayed their suspicions and is not reasoning them properly.
One of the local resident at Srinagar stated " If there is a threat to people in Kashmir, even the local residents should be instructed to refuge out of J&K. The government at the center doesn't seemed to be concerned about our well being".
J&K has been in crisis after the coalition between PDP ( People's Democratic Party) and BJP ( Bhartiya Janta Party) dissolved. Hence, J&K since 22 November, 2018 then has been under President's rule.
According to the Governor of J&K Satya Pal Malik, this situation is a normal routine in the valley and locals have nothing to be scared of.
Mehbooba Mufi the former CM of J&K quoted, " the center is giving no assurance of safety to any of it's citizens at J&K. She also emphasized that movement of massive amounts of military and sudden retreat of tourists doesn't really support the statements of the centre."
In addition, the Civil Aviation Ministry has instructed the airlines to subsidize their prices for immediate retreat of tourists and pilgrims. Air India has reduced it's fares to 6000.