Jamyang Tsering Namgyal- the new superstar politician on the Internet.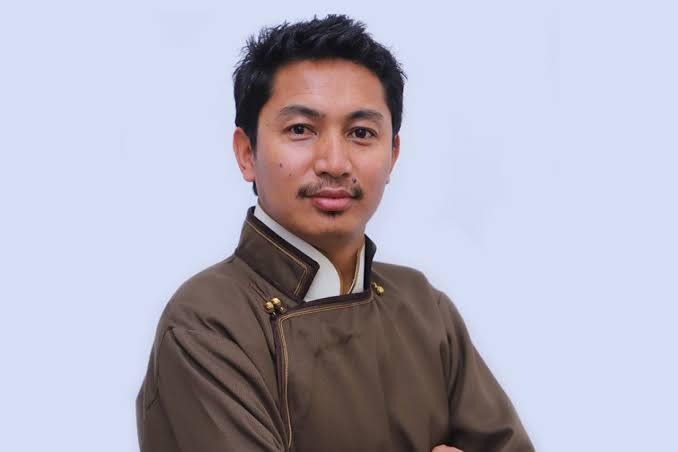 Vignesh Ganesh :-
The internet has a new superstar politician- Mr. Jamyang Tsering Namgyal!
Featured in the top ten searches on Google Trends, Mr. Jamyang is the Member of Parliament from the Ladakh Lok Sabha constituency.
The young M.P. and political activist sent social media buzzing with his passionate speech made in the Lok Sabha on August 6th, 2019. A number of Hindi and English news channels displayed his speech live as he praised the Central Government for doing away with the controversial Article 370 and giving Union Territory Status to Ladakh. He strongly blamed Article 370 for the underdevelopment of Ladakh and stated that the people of Ladakh had been fighting for Union Territory Status for seven decades. His speech attracted great applause from the Treasury benches as his fellow B.J.P. and ally lawmakers applauded him.
Prime Minister Narendra Modi, Home Minister Amit Shah, and Cabinet Minister Smriti Irani, were some of the big names that praised the young B.J.P. lawmaker for his impassioned speech through tweets. The Prime Minister praised Mr. Jamyang saying that he had coherently presented the aspirations of his people in Ladakh through his speech.
"My young friend, Jamyang Tsering Namgyal who is @MPLadakh delivered an outstanding speech in the Lok Sabha while discussing key bills on J&K. He coherently presents the aspirations of our sisters and brothers from Ladakh. It is a must hear," PM Modi tweeted.
The Minister in charge of portfolios- Textiles, and Women and Child Development, Mrs. Smriti Irani tweeted, "Proud to serve with him in Parliament. This speech is a must watch for every Indian," sharing the link to the speech on Youtube following her words of praise.
With his fiery speech, Mr. Jamyang has joined the ranks of a new kind of politician- The young politicians who represent the aspirations of the youth of India and aren't afraid of voicing them. Mr. Jamyang's new found Internet stardom will only rise from here onwards as he fearlessly walks the path of change.
Mr. Jamyang Tsering Namgyal is a 34 year old politician and political activist, born in Matho village on August 4th, 1985. As the B.J.P. MP from Ladakh, he represents India's largest parliamentary seat in terms of geography.