Interstate Cyber Gang Busted Fraud Of 70 Lakh INR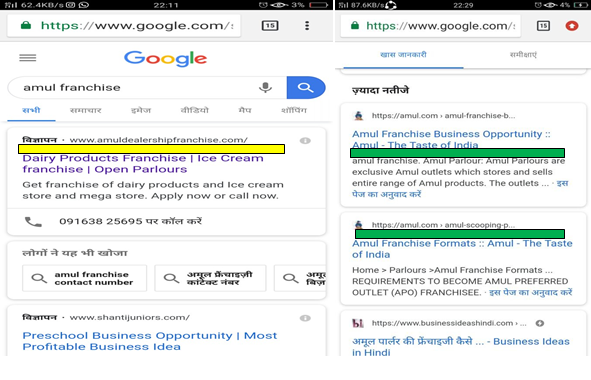 Recently an Interstate Cyber Gang was busted by State Cyber Police Headquarters, Madhya Pradesh. The gang was accused for fudging people for PETROL PUMP DEALERSHIP ALLOCATION.
They accomplished this task by making a fake Website http://www.petrolpumpdealerchayan.co where they trapped the customers by giving a bait of Prominent New Franchise and Dealership. By using the name of famed companies to attract more customers. The site was promoted by using similar main keywords in Google Ad words. More and more people were registering to them because of the similarity of their web page with well known companies' pages. They were easily able to acquire the information of the user from the forms and then ask for money deposits. Late on with the help of duplicate SIMs', the applicants were reached and texted via WhatsApp. The Gang was also accused for opening multiple fake banks in various states.
The case was handed over to Special Police Director General of cyber cell, Shri Purushottam Sharma and Additional Police Director General of cyber cell, Shri Rajesh Gupta along with Police Director of Cyber Cell, Shri Vinash Kumar Shahwal , under whose guidelines the gang was busted.
According to the Police Director in January 2019, a complaint was filed against Indian Oil by Mr. Sanjay Meena, resident of Bhopal , about the betrayal he face from PETROL PUMP DEALERSHIP ALLOCATION.
He told that after knowing about the allocation, he bought up some land for the same. Then he ended up registration on Http://www.petrolpumpdelarchayan.co without investigation . Later on, he was reached by an unknown number, confirming about this registration. They communicated him with the help of Whatsapp and landed up taking registration fees, NOC, security, GST, insurance, documentations, license fees etc. As a result he landed up in a fraud case where he deposited about 15.32 lakh INR in the account of fakers. After the filing of case, immediate action was taken and all the fake accounts were freezed and police was able to take about 2.53 lakh INR.
Similar cases were file in different cyber like 2 in the Cyber cell of Jabalpur, 1 in Muran arte under investigation. During the process of investigation, it was found that the fraud was up to 70 lakh INR.
Shakeel Anjum, Cyber Law Consultant, said there is need of stricter laws to curb the cyber crime :
Cyber Experts have stated that cyber criminals usually make targets on whose who search random/weird things. The data of people who look up for online loans, beauty products or meeting apps are stolen and they are called to be made a part of their fraud.
Under the guidelines of Inspector, Lokpal Singh, investigation was started and the targeted points were also checked and evidences were followed and main centers were checked. Upon investigation, two major Cyber Criminals were arrested. Master of the plan, Varun Kumar Mishra S\O Ramlakhan Mishra aged 25 years with a Masters IN Computer Application was arrested and is a resident of Uttar Pradesh. Another suspect who is behind the bar is identified as Mohammad Anwar Kan S\O Akhlakh Ahmed resident of Maharastra with a Diploma In Web Development.
Later on investigation revealed that they were also connected to the interstate fraud business where the main headquarters is in Bhiar and the running work was done in Delhi and Mumbai. Accused has taken 1.5 lakh INR to make a fake copy like that of Hindustan Petroleum and for promotion he used Google Adwords. Another accused Mohammad Anwar Kahn was found to be indulged in making numerous number of other fake websites.
The following are the fake websites which are developed with the intention of fraud:
These are the site URL's developed by Varun Mishra
http://www.midealerchayan.in
http://www.apnapetropump.net
http://www.midealerchayan.com
http://www.apnapetropump.co.in
http://www.xiaomidealership.co.in
http://www.apnapetropump.com
http://www.xiaomidealership.in
http://www.apnapetropump.in
http://www.midealership.org.in
http://www.petrolpumpdealerchayan.online
http://www.lpgdealerhayan.com
http://www.petrolpumpdealerchayan.org
http://thejiotower.com
http://www.amulfranchisenow.com
http://www.petropumpdealerchayan.org.in
http://www.amulfranchisesindia.com
And
These are the Site Url's developed by Mohammad Anwar:
http://amulfranchisedealership.com
http://midealershipstore.co.in
http://muhtoothacefinance.com
http://tatafinanceloan.co.in
http://bajajfinanceservices.com
http://indiabullservice.com
http:// jiotowersinstallation.com
http://tatacapitalltd.com
http://tatacapitalfinanceltd.com
http://bajajcapitalservices.com
http://bajajcapitalloans.com
http://bajajcapitalservicesltd.com
http://bajajcapitalfinances.com
http://tatacapitalservices.com
http://adityabirlafinances.com
http://dhflfinances.com
http://muhtoothfinanceace.com
http://indiabullservices.com
http://bajajfinanceservice.com
http://bajajfinancialsloan.com
http://bajajfinances.com
http://relaincecapitalservices.com
Images of the Cyber Criminals are as follows: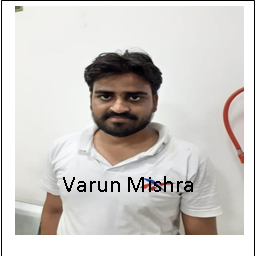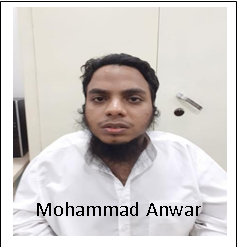 ADVISORY FOR BANKS:

• In order to prevent fake accounts, banks should keep an eye and during account opening KYC should be done
• During RTGS/ IMPS, along with account number and IFSC code, the bank should also provide beneficiary's name.
• Information given via KYC should also be investigated .
• Immediate opening of new accounts and deposits and withdrawal of huge amount of money, such accounts should be under suspect by the banks only.
ADVISORY FOR COMPANIES:
• Any notice related to the company or that firm should be made available on that page only. No other page shall come up with an access point to another similar form for that company.
• Newly issued other notices should also be checked and in case of any problem immediate contact should be done to the respected persons.
• Companies should keep an eye on the search engines, so that no other duplicate companies may emerge.
ADVISORY FOR WEB DEVELOPERS:
• Domains should be given to others only after the legal document verification.
• Reference URL website making should be stopped and sources should be investigated prior to any action.
• Developers should agree to accept on online transaction of money not cash as a mode of payment for their work.
• Physical meeting with the company should be done prior to be on work and written deal should be signed by them.
• In case of any discrepancies, Web Developer may also land up getting behind the BARS.
ADVISORY FOR PUBLIC:
• Website URL should be first checked for http:// before landing up on any site.
• Spam or unwanted information or wish Ads should be neglected.
• Do a prior investigation before taking any step involving sharing of any kind of information.
• Loan, Job and Insurance should be avoided to enroll from unknown sources on the web.
• Never make any deposit in any bank or e- wallet whose information is provided only on a call.
• Never trust any personal payment gate-wave of the website, before any transaction , verify the sources.
• The site should be once check on Google even for example as follows: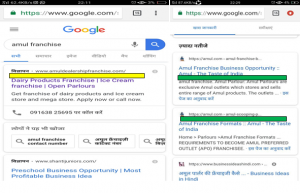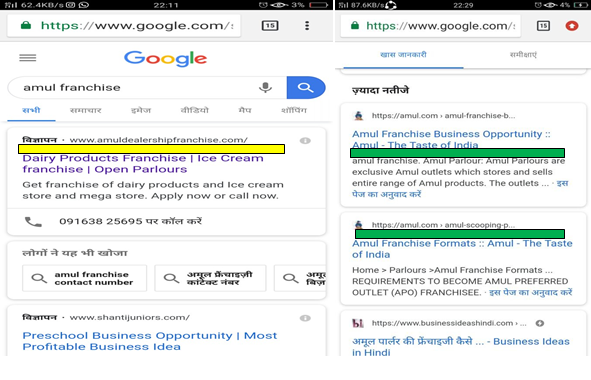 Editing By Navdeep Kaur