How To Delete Yourself From The Internet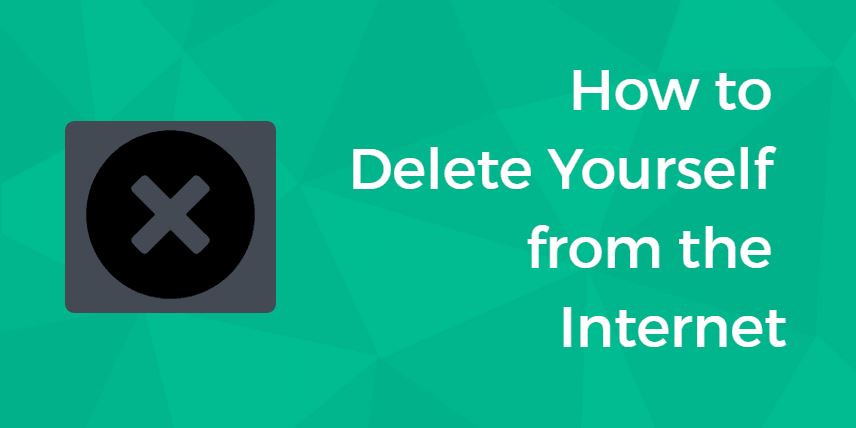 Do you know who has your information and how they got it? If you're thinking about taking your personal information info into your own hands, here's how to delete yourself from the internet. Lately, privacy has been controversial topic. Who knows what and how they acquired that information has leaped from simple gossip to national security threats. Are you invested in your privacy?
HOW TO COMPLETELY DISAPPEAR FROM THE INTERNET
Since the birth of the internet, people all over the world have posted their personal data, embarrassing photos, and heated opinions to various websites, forums and social media platforms, to the point where many of our lives are now open books.
SO ARE YOU READY TO PULL THE PLUG?
Even if its just a little clear out, toning down your social media posts and msaking them private can help maintain a lower profile online.But if you want to go the whole hog, strap yourself in and prepare to disappear.
FIRST STEPS – SOCIAL MEDIA VISIBILITY 100%

• TWITTER
1. Click on your profile picture.
2. Select "Settings and privacy".
3. Under "Account", scroll to the bottom.
4. Select "Deactivate your account"
5. Twitter will prompt you for your password.
"YOU HAVE FLAWN THE NEST"
• FACEBOOK
1.Click on your menu.
2.Select "Settings".
3.Select "Your Facebook Information".
4.Desktop-
Select "Delete your account and information".
Mobile-
Select "Account ownership and control".
Select "Deactivation and deletion".
5.Choose whether you want temporary or permanent deletion.
"YOU ARE NOW FACE LESS"
• LINKEDIN
1.Click on your profile picture.
2.Select "Settings and Privacy".
3.Scroll down to the bottom of the page and select "Closing your LinkedIn account".
4.Confirm your deletion.
"YOU HAVE LINKED-OUT"
• INSTAGRAM
1.Click on your profile icon.
2.Scroll to the footer of the page and select "PRIVACY"
3.Click on "Managing Your Account" then "Delete Your Account".
4.Confirm your deletion.
"INSTA – SCRAM!"
PHEW!
This should make it a little harder for snooping employees and friends to find those embarrassing pics and posts. But if you want to go further you're going to have to start digging around a bit.
Article By – Harshita C. Jadhav