Goal to create a better tomorrow for Madhya Pradesh and fulfill public's expectation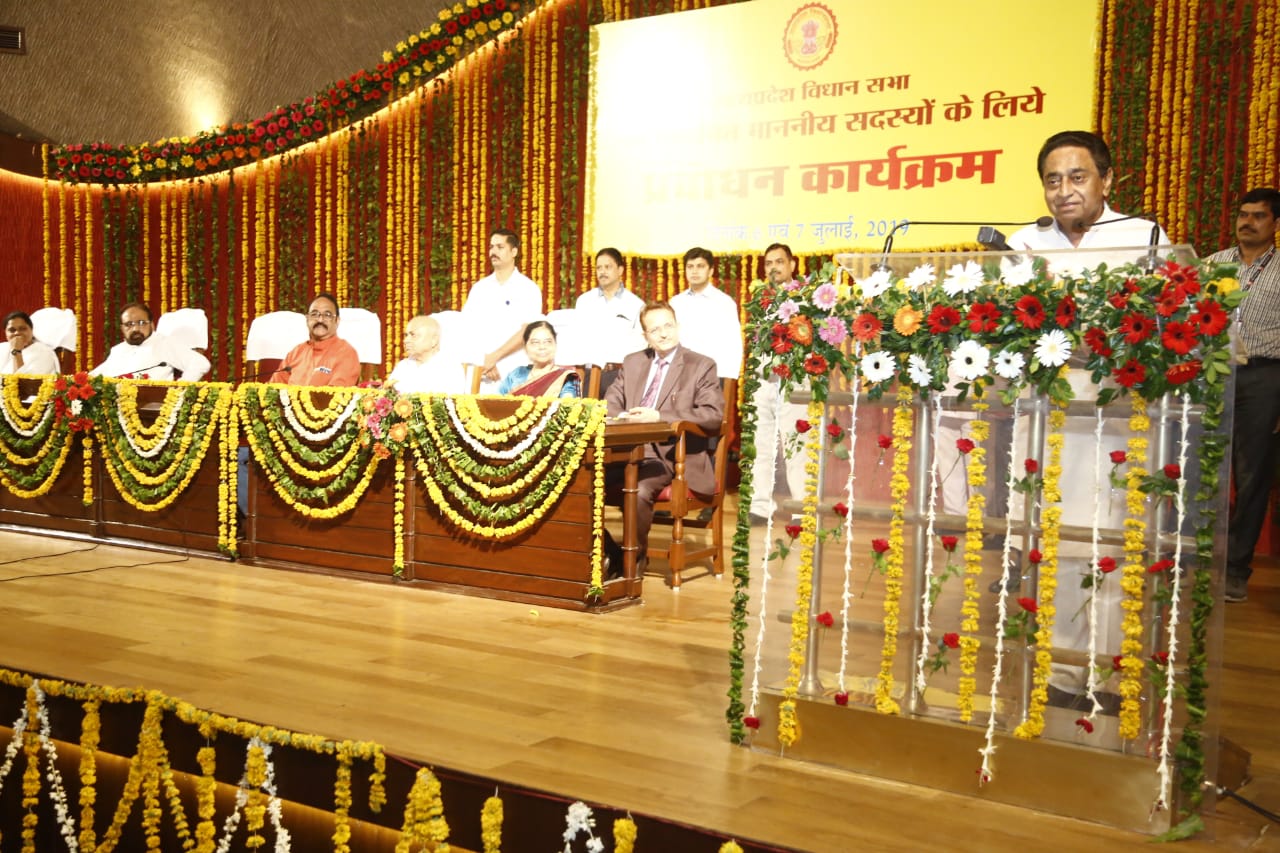 Goal to create a better tomorrow for Madhya Pradesh and fulfill public's expectation.
Bhopal :Chief Minister Kamalnath addressed in the awareness program of newly elected MLA's. Chief Minister said that the main aim of our team is to give a better tomorrow to the public's expectation and a better future for Madhya Pradesh. We should follow this duty in the legislature of democracy. Shri Nath addressed the enlightment program organized for newly elected MLA'S in Kailash Mansarovar Assembly today. Speaking on the occasion, Shri Narmada Prasad Prajapati, president of Madhya Pradesh assembly, Ms. Hina Kanwar, Vice President of Legislative assembly, Leader of the opposition Shri Gopal Bhargava, Ministry of Parliamentary Affairs Dr. Govind Singh and general secretary of Lok Sabha Smt. Snehalata Shrivastava were present. Chief Minister Shri Kamalnath said that 40 years ago when he was first elected for Lok Sabha member for the first time. Then he climbed the first ladder of parliamentary knowledge through such an awakening program.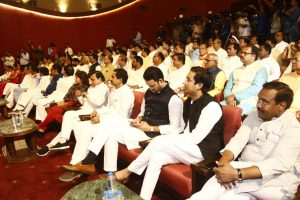 The chief minister said that our constitution better defined the duties and rights of the legislature. We have to assimilate the soul of our constitution and fulfill the expectations of the people of the country and region. Shri Nath said that politics has changed over time. Many changes have occurred in our society. The world of the new generation is different from the elderly. We have to understand these changes to see the respect in new generation. This is the biggest challenge in front of us today with the legislature and executive, how to add them and how to fulfill their expectations.
The chief minister said that according to the changes being done in the country, we have to make Madhya Pradesh so that we will not be left behind to make tomorrow's state. He said that a responsible representative should conduct a thorough study of our parliamentary traditions and rule procedures. With this, it will be able to play a major role in the interest of our democracy, the assembly, the public and the state. We should understand nicely When to talk to us and when to remain silent. We just have to speak it. It is not worthwhile to say that we have to talk about it, we need to pay special attention to it. By talking about noise and distraction, we do injustice not only with our rights, duties but also the people of the region who made us win elections with faith in us.
He further added that for five years we have been elected. When we meet our people again and again to seek support among the people we want them to welcome us with full grace. This will be our success. He said that through our united efforts we will be able to create a new map os the state's development.
Initially the chief secretary of Madhya Pradesh assembly, Mr. Avadhish Pratap Singh explained the purpose and outline of the program. On this occasion, the book of rules of procedure related to the new issue of Vidhan Sabha and the assembly of Quarterly magazine of Madhya Pradesh assembly was released.