DU On-campus vs Off-campus.
Taking admission in Delhi University (DU) is not a small task. After managing a seat in DU it's sure to indulge in a discussion among friends on who is getting to live a more happening life – one's on campus or those who are in off campus. Probably, everyone will be thinking of getting into on-campus college because those are the one's that students think are the perfect college ( as in movies).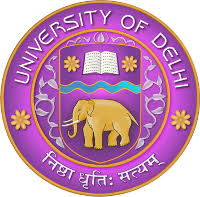 But it's a myth that off campus colleges are n as good as On-campus. The course and the syllabus being offered by these colleges are same as it is for On-campus. Events, societies, canteens are available in all colleges no matter whichever campus. These colleges (Off-campus) are less heard of because no one talks about them. There are only few differences that discriminates On-campus from Off-campus. But they are not so big.
1. DUSU Elections – Off-campus college is not involved in DUSU . Therefore, no election takes place in it. Except for college students union. No major political activity takes place in Off-campus colleges.
2. Fest crowd- Off-campus attracts fewer crowd in fest at times. It is because they are the only college in that area.
3. Events- There is less participation of students in events of Off-campus college as compared to On-campus college.
4. Society- The societies of On-campus colleges are much recognized. The Off-campus colleges have different societies and departments that are doing good work but are less recognized.
5. P.G. Problem. – This is a big problem for the outsider students. It is hard to find a P.G. around Off-campus college and if there is any then the price will be too high.
But, one of the major problem of Off-campus is placement. When it comes to campus placement then the chances for the students are less because the recruiters first go to main campus and at last they make their way to off campus colleges .
The main thing that everyone needs to remember is that your course will take you closer to your dreams, not the campus. The graduation degree of Delhi University doesn't has the college name on it.