Does food have religion too?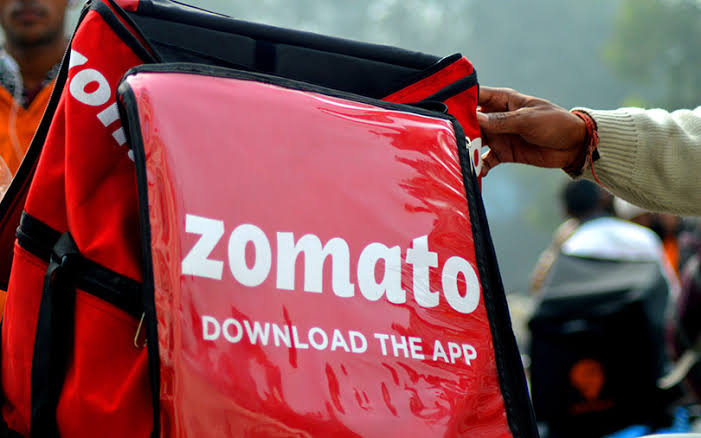 Man asks for a Hindu rider to deliver his order and refuses to collect it when a non Hindu rider delivered via Zomato.
Yesterday, a man named P. Amit Shukla ordered food through the online food ordering app Zomato. The man on special request center asked the company to get his food delivered by a Hindu driver.
Furthermore, the customer ordered his food from a restaurant named "Rupali". Which again was a pure vegetarian restaurant run by the owner of the same religion.
As a result of which, the man on being delivered the food by a non Hindu rider fussed over collection of food. He complained Zomato about not fulfilling his wishes.
The company refused to listen to his feudal requests and also denied the refund.
To this action the man took to Twitter about how company responded to him.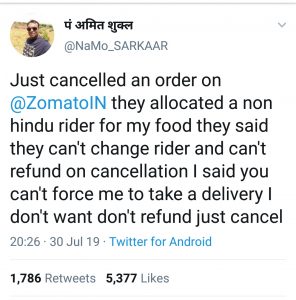 The man received a backlash from many famous names including Swara Bhaskar.
Moreover in response to the tweet Zomato gave a very clever reply: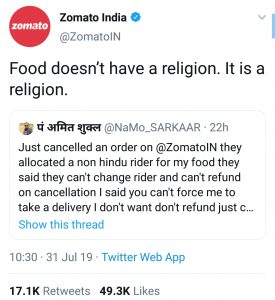 Henceforth, can religion really be a barrier to work and other things? And what kind of world are we living in is one question that needs urgent attention.