Data Security and Cyber Crime in India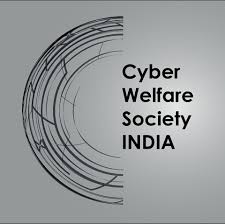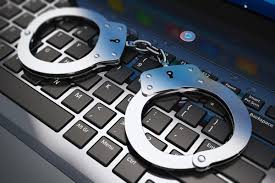 To protect one's digital privacy and to prevent unauthorized people to access the computer, database website, etc. Every person has got his right to privacy which punishes the other person for any unauthorized access under IT Act 2000. Personal data is information or data that the person has right over and no one can access it without his permission. However this right to privacy has some reasonable restrictions. India does not have the proper legislation to deal with data security but there are some provision given under the IT Act 2000 and Indian Penal Code which punishes the person for committing Cyber Crime. Personal data of a person includes his information, passwords, financial information, medical records, biometric information, etc.
With the constant changes in crime tactics, the Indian government is also implanting provision to tackle these crimes. The information Technology (Amendment) Act 2008 which came into effect in 2009 added some provisions which were focusing on data privacy and information security to curb the cyber crime from India. There are some landmark cases where hacking into computers were committed by criminals. On September 2007, Official Website of Maharashtra Government was hacked. According to sources, the hackers may be from Washington. IT experts said that the hackers had identified themselves as "Hackers Cool Al-Jazeera" and claimed they were based in Saudi Arabia.
Similarly, Official Website of IRCTC was hacked and around 1 crores customer's details were at risk.
Various criminal liabilities under Information Technology Act 2000 are:
Sec.65: Tampering with Computer source documents. – Whoever knowingly or intentionally conceals, destroys or alters or intentionally or knowingly causes another to conceal, destroy or alter any computer source code used for a computer, computer programme, computer system or computer network, when the computer source code is required to be kept or maintained by law for the time being in force, shall be punishable with imprisonment up to three years, or with fine which may extend up to two lakh rupees, or with both.
Sec.66: Hacking with Computer systems, Data alteration and other computer related Offences.
– If any person, dishonestly or fraudulently, does any act referred to in section 43, he shall be punishable with imprisonment for a term which may extend to three years or with fine which may extend to five lakh rupees or with both
Sec. 66B: Punishment for dishonestly receiving stolen computer resource or communication device. – The section clearly states that dishonestly receiving stolen computer resource or communication device will be leading to the punishment upto three years or one lakh rupees as fine or both.
Sec. 66E: Punishment for Violation of Privacy. – Whoever, intentionally or knowingly captures, publishes or transmits the image of a private area of any person without his or her consent, under circumstances violating the privacy of that person, shall be punished with  imprisonment which may extend to three years or with fine not exceeding two lakh rupees, or with both.
Sec.70: Un-authorized access to protected system. – Penalty for breach of confidentiality and privacy is discussed in Section 72 with the punishment being imprisonment for a term upto two years or a fine of one lakh rupees or both.
Research by Ankita Rathi, Law Student
About Intern – Ankita Rathi is a law student. Along with her studies she like to be engaged she likes to be engaged in a work which can provide learning and community involvement. She desire to become a criminal lawyer and she is interested in spreading her thoughts through her writings.