CYBERBULLYING TO DIGITAL RIGHTS AND RESPONSIBILITY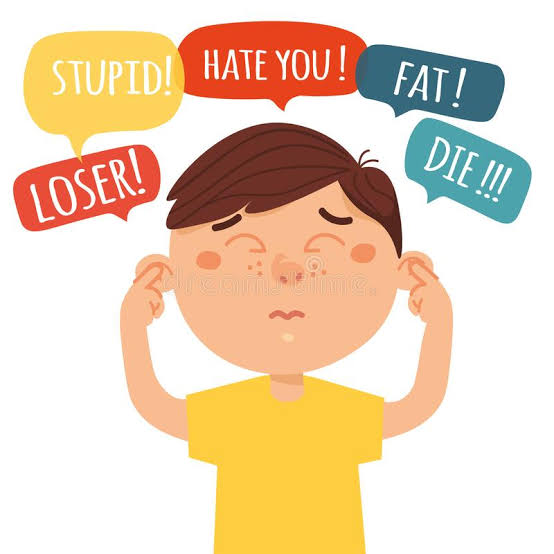 Cyberbullying to Digital Rights and Responsibility
-by Arju R. Jambhulkar
Cyberbullying is bullying with the use of digital technologies. It can take place on social media, messaging platforms, gaming platforms and mobile phones. It is repeated behaviour, aimed at scaring, angering or shaming those who are targeted. Examples include:
• spreading lies about or posting embarrassing photos of someone on social media
• sending hurtful messages or threats via messaging platforms
• impersonating someone and sending mean messages to others on their behalf.
Face-to-face bullying and cyberbullying can often happen alongside each other. But cyberbullying leaves a digital footprint – a record that can prove useful and provide evidence to help stop the abuse.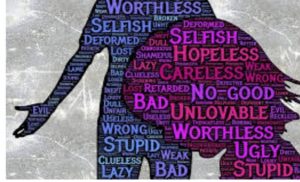 Harassing Someone
• Using text messaging, instant messaging and email to harass, threaten or embarrass the target.
• Engaging in "warning wars." (Many Internet Service Providers and social media sites offer a way to report a user who is saying something inappropriate. Kids use these report buttons as a way to get the victim in trouble or kicked offline.)
• Posting rumours, threats or embarrassing information on social networking sites such as Facebook, Twitter, and Instagram.3
• Participating in text wars or text attacks, which occur when bullies gang up on the victim and send thousands of texts. These attacks not only cause emotional distress but create a large cell phone bill.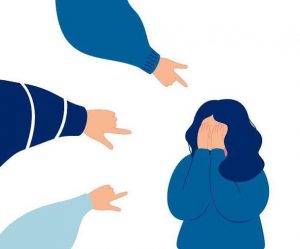 Effects of Cyber Bullying
For many cyber bullying affects their everyday lives and is a constant source of distress and worry. With mobile technology being so freely available it is an ongoing issue and one that is relentless. Not only does it go on after school, college or work has finished, but it then carries through into the next day and the cycle continues. It has been well documented that cyber bullying has resulted in tragic events including suicide, and self-harm and clearly, more needs to be done in order to protect vulnerable children and adults from online bullying.
If you are worried that your child or a loved one might be the victim of cyber bullying here are some signs to look out for : –
• Low self-esteem
• Withdrawal from family and spending a lot of time alone
• Reluctance to let parents or other family members anywhere near their mobiles, laptops etc
• Finding excuses to stay away from school or work including school refusal
• Friends disappearing or being excluded from social events
• Losing weight or changing appearance to try and fit in
• Fresh marks on the skin that could indicate self-harm and dressing differently such as wearing long sleeved clothes in the summer to hide any marks
• A change in personality i.e. anger, depression, crying, withdrawn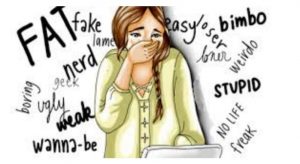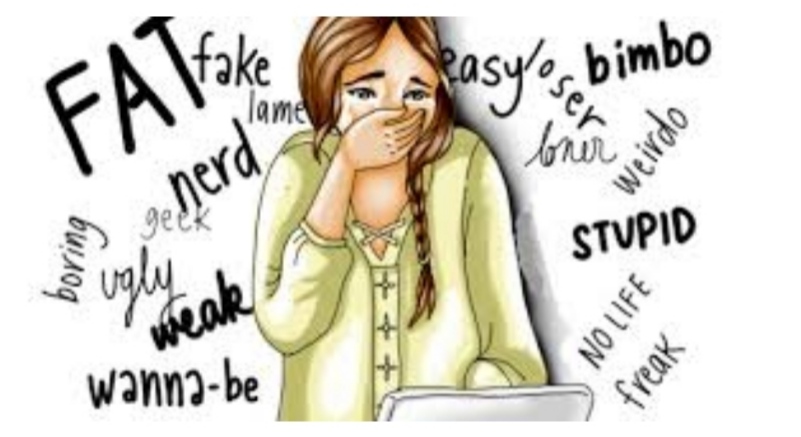 Guidelines issued by CBSE
From measures to deal with cyber bullying and stalking to digital rights, freedom and responsibilities, the Central Board of Secondary Education (CBSE) has come up with a cyber safety manual for students from class 9 to 12 to ensure development of safe and
Healthy online habits among them. The manual has been prepared at a time when students have increased access to the digital world with classroom teaching suspended due to the COVID-19-induced lockdown, and teaching and learning activities being conducted online.
While the manual has covered cyber safety topics such as cyberbullying, including social exclusion, intimidation, defamation, emotional harassment, online sexual abuse, cyber radicalisation, online attack and frauds and online enticement, it also talks about nine elements of digital citizenship — digital access, literacy, communication, etiquette, health and wellbeing, rights, freedom and responsibility, security and law.
The manual, developed in collaboration with Cyber Peace Foundation, has also prescribed activities to assess the knowledge of students on the topics covered.
They can find it difficult to work out whether information on an unfamiliar website is trustworthy, and rely on their chosen search engine's rankings for their selection of material.
How to navigate through the cyberspace, ability to find and select information, identifying fake news, opportunities and risks, caution against revenge pornography, hazards of providing sensitive information online, how to report inappropriate content, are among the
Subjects addressed by the manual in detail.
The board said that "a fine line separates bullying from teasing. Different people have a different threshold of tolerance for being able to take teasing or cyberbullying".
Students must know and understand what cyberbullying is and never engage in that kind of behaviour, it said.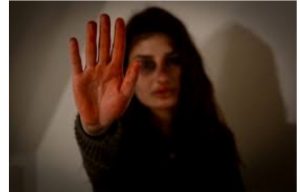 General Ways to prevent cyber bullying
• Know that it's not your fault. What people call "bullying" is sometimes an argument between two people. But if someone is repeatedly cruel to you, that's bullying and you mustn't blame yourself. No one deserves to be treated cruelly.
• Don't respond or retaliate. Sometimes a reaction is exactly what aggressors are looking for because they think it gives them power over you, and you don't want to empower a bully. As for retaliating, getting back at a bully turns you into one – and can turn one mean act into a chain reaction. If you can, remove yourself from the situation. If you can't, sometimes humor disarms or distracts a person from bullying.
• Save the evidence. The only good news about bullying online or on phones is that it can usually be captured, saved, and shown to someone who can help. You can save that evidence in case things escalate.
• Tell the person to stop. This is completely up to you – don't do it if you don't feel totally comfortable doing it, because you need to make your position completely clear that you will not stand for this treatment any more. You may need to practice beforehand with someone you trust, like a parent or good friend.
• Reach out for help – especially if the behaviour's really getting to you. You deserve backup. See if there's someone who can listen, help you process what's going on and work through it – a friend, relative or maybe an adult you trust.
• Use available tech tools. Most social media apps and services allow you to block the person. Whether the harassment's in an app, texting, comments or tagged photos, do yourself a favour and block the person. You can also report the problem to the service. That probably won't end it, but you don't need the harassment in your face, and you'll be less tempted to respond. If you're getting threats of physical harm, you should call your local police (with a parent or guardian's help) and consider reporting it to school authorities.