Cyberbullying – A common problem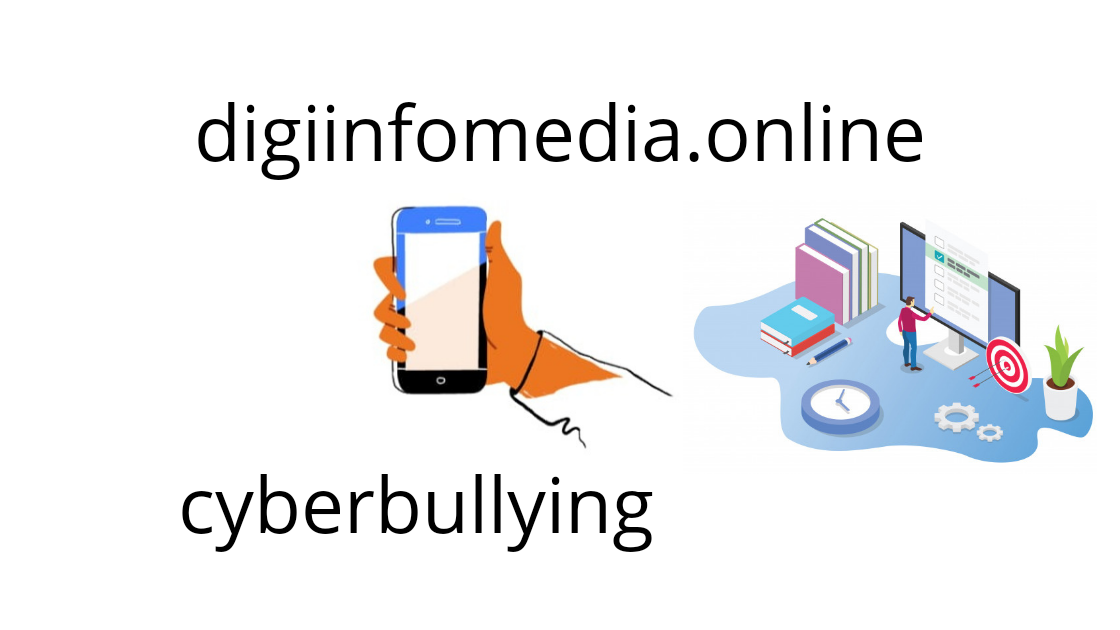 By Mohd Aslam
What is Cyber bullying?
Harassing, threatening, or humiliating an individual or a group over the electronic medium is called Cyberbullying. When someone uses text, SMS, apps, online forums, social media or even gaming (where people can interact with each other) to share harmful, mean, threatening or false content about you or someone else is cyberbullying. It is most commonly practised by teens and adolescents.
Places of most occurrences of cyber bullying:
Social Media Platforms (Facebook, Instagram, Snapchat, Twitter, etc.) – provides social space on internet.
SMS (short message service) – messages over the mobile network.
Messaging Services (WhatsApp Messenger, Facebook Messenger, WeChat, Telegram, etc.)
Electronic mails (email)
Why it is Harmful?
Cyberbullying is fundamentally the same as traditional bullying, but unlike traditional bullying, most of the time victim is not aware of the personal identity of the bully. Cyberbullying affects the physical and mental health of the victim. It can make him/her feel burdened as they are going through this phase.
It can result into:
low self-esteem of the victim.
spending time alone rather with friends or family.
finding excuses to stay away from people.
Changes in the physical body.
Changes in the mood.
These are only a few examples; as the abuse gets more extreme, the victim starts to feel helpless, which may lead to serious accidents.
Key points and Statistics
India has the third-highest online bullying rate in the world, after China and Singapore. In India, the survey conducted by Microsoft reveals the shocking facts and figures about the cyberbullying. The survey concludes that "53% of children age 8 – 17 who responded to the survey say they have been subjected to a range of online activities that some may consider to be online bullying or to have adverse effects".
In total responses:
22% says – Mean or unfriendly treatment
29% says – Made fun or teased
25% says – Called mean names
This data is taken from the survey conducted by Microsoft in 2012. But the current scenario is much worse than expected. In 2018, 37% of parents confirmed that their child was a victim of online harassment. Approximately one-fifth of the overall abuse happens on social media. As the accessibility of the Internet increases; a greater number of people engage in online activities resulting in an increased number of cases.
Rules and Regulations
There is no specific rules or regulations that are specifically for cyberbullying, nonetheless Section 67 of the Information Technology Act is related to it. As it states the punishment for publishing or sending obscene material in an electronic medium. The accused can be charged also with a fine up to 10 Lakh rupees and a sentence of up to five years.
These two rules should also be highlighted:
Section 66 E of Information Technology ACT – This section deals with the breach of privacy.
Section 507 IPC – The section states that if a person receives criminal harassment by way of anonymous communication, sender shall be punished with imprisonment for up to two years.
How to stop cyberbullying
Keep thing clean – confirm what you are posting, monitor your account activity regularly. Do not post something which can harm you in future.
Do not respond to the strangers – before completely examining do not respond to the random persons on the internet. If he/she is transmitting you the messages regularly, seek help.
Look for help – If a person remains continuous bullying, then reach out, seek help. Don't panic.
Block and Report – Immediately block the bully and report its profile.
Do not share passwords with anyone
Try collecting the evidence – if you think you are harassed, then collect some evidence; It will support you in proving the fact you are harassed.
These are main key insights to keep in mind while using the internet. Our Safety is our responsibility, take it seriously and to let others know as well.